Smart Textiles
Top brands integrate coldblack sun protection into cycling apparel
"When the sun shines, thousands of enthusiastic cyclists take to their bikes - In the city, on the roads or in forests and mountains they are cycling for all they are worth and increasingly, they are being accompanied by coldblack double sun protection." These are the words of coldblack fabric technology developer, Austrian textile innovator Schoeller Technologies. Coldblack is said to alter the heat man

2nd September 2011
Innovation in Textiles
| Sevelen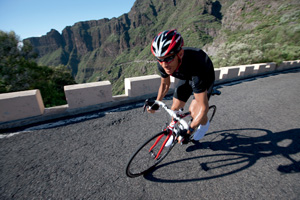 "When the sun shines, thousands of enthusiastic cyclists take to their bikes - In the city, on the roads or in forests and mountains they are cycling for all they are worth and increasingly, they are being accompanied by coldblack double sun protection." These are the words of coldblack fabric technology developer, Austrian textile innovator Schoeller Technologies.
Coldblack is said to alter the heat management of the fabric and also provide reliable protection from UV rays. This, Schoeller says, is why leading manufacturers of cycle, running and triathlon apparel such as Blueseventy, Craft, Descente, De Soto, Endura, Epix Gear, Gore Bike Wear, Hincapie, Louis Garneau, Pearl Izumi, Roeckl, Running Room, Skinfit, SLS3, Thoni Mara and Under Armour are all now offering clothing with coldblack.
"Coldblack technology reduces the absorption of heat rays and therefore tangibly improves heat management. This means that the user perspires less and therefore loses less liquids and vital minerals (e.g. magnesium, potassium, iron)," says Schoeller.
"A fluid loss of 2% of body weight due to perspiration reduces performance capacity by up to 20%. Therefore, stamina and concentration slump. Those who perspire less feel better and remain fit for longer," the company adds.
Schoeller says professionals such as the Pearl Izumi triathlete Paul Ambrose confirm this. "My Pearl Izumi P.R.O. kit helps to prevent overheating during a race. I can concentrate completely on getting ahead as quickly as possible," says Ambrose.
Sven Maier (Racer soq.de Speedzone Team) is also said to be convinced of the double sun protection. "I think the coldblack technology is fabulous, because one of the hardest parts of being an endurance athlete is maintaining balance in terms of temperature and fluid loss and the coldblack fabric provides a perfect solution."
Effective heat management + UV Protection
Light coloured garments reflect sun rays and therefore absorb less heat and in contrast, dark fabrics absorb the rays and heat up. Coldblack technology aims to reduce the absorption of sunlight and consequently dark colours in particular, heat up less. Schoeller says, the result is tangibly better heat management as fabrics with coldblack remain significantly cooler than the same material without the finish.
In addition, in all colours, coldblack textiles are said to guarantee a high level of protection (minimum UPF 30) from damaging UV rays, without affecting the feel or look of the fabric.
Coldblack will be on show with the following licensed brands and manufacturers at the forthcoming Eurobike show: Carvico , Craft, Endura, Eschler, Gore Bike Wear, M.I.T.I , Pearl Izumi and Roeckl.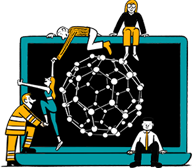 Business intelligence for the fibre, textiles and apparel industries: technologies, innovations, markets, investments, trade policy, sourcing, strategy...
Find out more