Nonwovens/​Converting
Two's company – 9,700 is a crowd
Hills Inc. has been able to produce a wide range of exotic bicomponent fibres, including sea-island fibres containing up to 9,700 nanofilaments.
18th January 2017
Innovation in Textiles
| Geneva
Currently, the fastest growing field for staple fibres in nonwovens – around 10% per annum – is in the use of bicomponents for a number of absorbent hygiene markets. These are generally combinations of polypropylene (PP) and polyester (PET), polyethylene (PE) and PET, or PE and PP in drylaid thermally-bonded nonwovens.
Bicomponent fibres come in many forms and their creation has exercised the research and development departments of the major fibre producers and universities and research centres worldwide for many decades. The five most common forms of bicomponent fibre, which are made by co-extruding two polymers in a single fibre, are side-by-side, core-sheath, eccentric core sheath, 'pie wedge' and 'islands in the sea' configurations.
The most complex of these, the 'islands in the sea' fibres, were first introduced by Japan's Toray in the 1970s as a relatively fast way of producing nanofibres. In this process, nanofilaments are supported in a polymer matrix which surrounds them. The production of sea-island fibres uses a standard flow-draw process, such as melt spinning or meltblowing, and is able to produce on average 4,000 individual nanofilaments within a macroscale fibre. The macroscale fibres are compatible with standard nonwoven processes such as carding. The 'sea' polymer of the bicomponent, however, is later extracted by solvents to result in nanofibres with a diameter of around 300nm and the polymer ratio is commonly 50:50, resulting in 50% wastage and making the economics unsuitable for many commercial applications. Nevertheless, fabrics produced from islands in the sea fibres are characterised by high tensile properties, softness and resistance to bursting and tearing.
Hills Inc., based in Melbourne, Florida, is an expert in the development of special technology for the production of bi- and multi-component extrusion spinning and has demonstrated the ability to produce a much wider range of exotic bicomponent fibres, including hollow segmented pies, tipped trilobals, side-by-side trilobals, tricomponent segmented pies and even sea-island fibres containing up to 9,700 nanofilaments. The company's showstopping creations are fibres with the company's logo or other brands designed into them.
Wetlaid success
A recent success story in the wetlaid nonwovens market has been the Cyphrex range of PET microfibres from Eastman.
These bicomponents are comprised of typical fibre-grade polymers and a proprietary water-dispersible copolyester. The spun bicomponent fibres are precisely cut to prescribed lengths before the water-dispersible polymer is removed – with nothing more than hot water – to produce the Cyphrex microfibre pulp. This easily integrates into existing wetlaid processes and is compatible with other fibre materials such as cellulosics and glass.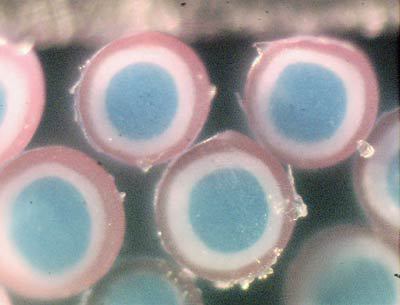 With its proprietary microfibre process, Eastman is able to produce synthetic microfibres in unique combinations of sizes, shapes and fibre types.
Eastman received a special Innovation Award for the development of Cyphrex at the INDEX™14 nonwovens show held at Palexpo in Geneva, Switzerland. At INDEX™17, which takes place at the same venue from April 4th-7th next year, the very latest developments in bicomponent fibres will be amongst the innovations on show.
Sheath and core
In drylaid nonwovens production it is sheath and core bicomponent fibres which are now being widely employed. The core of these fibres is normal PET, and the sheath a modified co-PET with a lower melting point. Different sheath melting points are available on the market, with 110°C being the most common.
During 2016, Beaulieu Fibres International (BFI) announced a €30 million investment to extend production capacity at its plant in Terni, Italy, and expand its Meraklon fibre portfolio with new bicomponent products for hygiene.
The investment centres on a new line equipped with long spin technology to meet an increase in demand.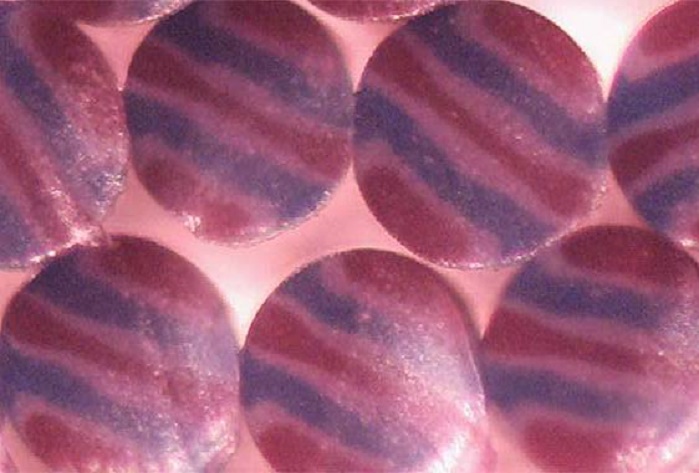 The new line will enable BFI to add bicomponent PE/PET and PP/PET fibres, supporting high customer demand for these fibres for applications in baby diapers, adult incontinence products, feminine care and wipes.
Nonwovens made with bicomponent fibres generally have a higher loft and bulk than conventional fibres, as well as good resilience. The higher melting temperature of PET in the core of the fibre allows a broad bonding window during the production process and PE/PET fibres in particular, have very nice soft-touch properties for these end-use applications.
INDEX 17
At INDEX™17, taking place from 4-7 April 2017 at Palexpo in Geneva, four dynamic nonwovens industry applications will be highlighted. Accompanied by high-level keynote speakers, free conferences and tutorials, the Transportation, Medical, Geotextiles and Filtration segments have been singled out for special focus.
In addition, for the first time, the well-renowned FILTREX conference will take place in parallel with INDEX™, on 5 and 6 April.
Article republished with the kind permission of INDEX 17.
Register to receive latest news and developments from INDEX™17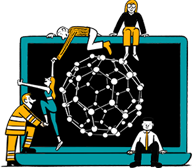 Business intelligence for the fibre, textiles and apparel industries: technologies, innovations, markets, investments, trade policy, sourcing, strategy...
Find out more