Smart Textiles
Wearable technologies for future fashion
The topic will be examined at a seminar on 11 July entitled 'Wearable Technologies for Future Fashion'.
4th July 2017
Innovation in Textiles
| Hong Kong
The topic will be examined at a seminar on 11 July entitled Wearable Technologies for Future Fashion, jointly organised by the HKTDC and the Hong Kong Research Institute of Textiles and Apparel. The session is part of a seminar series to be held at the 24th Fashion Week for Spring/Summer, which will run from 10-13 July at the Hong Kong Convention and Exhibition Centre.
Industry leaders will offer insights about upcoming trends in wearable technologies. Dr Raymond Chu, Chairman of textile machinery agent Chemtax Industrial Co Ltd, who represent Stoll, Lonati and Santoni in China, will speak on the topic Future Knitting with Wearable Technologies. "Predictions of huge demand in the smart and wearable textile sector will lead to a 40 per cent annual growth, worth US$2.5 billion by 2021. We are likely to see the biggest growth among sports fashion brands," said Dr Chu.
"Going forward, sophisticated sensors, heating elements – even battery chargers – will be added to fabrics using high-tech knitting machines for sport, leisure, the military, hospitals and emergency services. Such devices will be able to measure a person's vital signs, such as heart rate, breathing, skin temperature – even perspiration levels," he added.
Health benefits of wearable technologies
The health benefits of wearable technologies will also be highlighted by Dr Roy Cheung, Associate Professor at the Hong Kong Polytechnic University's Department of Rehabilitation Sciences, who will speak on Modifying the Fingerprint of Gait with Wearable Sensors. "Sensors used in wearable devices could have health benefits, such as rehabilitation for patients with physical impairments and functional disabilities, and injury prevention for people at risk," said Dr Cheung.
"Advances in technology, including muscle and motion sensors, mean that wearable devices will be able to provide increasingly useful data to accurately estimate a person's biomechanics. We can use the knowledge gained, along with widely used products, to launch tailor-made training or prevention."
Stanley Kwok, Director of Senty Ltd, which produces knitted products, will discuss The Health Concerns in Wearable Tech. He emphasised the importance of addressing concerns surrounding the use of wearable technologies. "Most wearable technological devices worn close to the body transmit data to smartphones. They use frequencies of between 450MHz and 2700MHz, while peak power levels are between 0.1 Watts and 2 Watts, which have been proved safe for humans," he said.
Total quality assured
Jason Ho, Vice-President of Intertek Testing Services Hong Kong, an assurance, testing, inspection and certification agency, will speak on the topic Total Quality Assured. He said that all wearable technologies had to be carefully tested to ensure they met strict manufacturing requirements. "The quality of smart clothing must meet both the necessary electronic and high-performance textile requirements. Such devices are specially developed and tested so they are made to the highest standards, with advanced performance features, and are safe to use," he explained.
Other seminars to be held at Fashion Week for Spring/Summer also spotlight major industry trends and topics, including Visionary Trends for Autumn/Winter 2018/19 for Women's and Men's Wear, presented by Fashion Snoops, The Woolmark Company Presents: New Generation of Merino Wool Innovation - Wool Denim Wear and Wool Sneakers, Tips on Marketing Your E-tailing Business, and Testing and Certification Services for Textiles and Garments.
New designs and fashion shows
Under the theme Style in Motion, this year's Fashion Week will feature some 1,100 international exhibitors from 19 countries and regions, including newcomers from Canada, Nepal, Saudi Arabia and Vietnam. Nepal and Italy will stage group pavilions for the first time, joining India, Indonesia, Japan, South Korea, Macau and Thailand. For easy sourcing, trending fashion items will be featured in sections focusing on garment, fashion accessories and upstream supplies.
Other highlights at Fashion Week will include a series of international fashion parades, such as one featuring designs from Saudi Arabia, which is among countries covered by China's Belt and Road Initiative.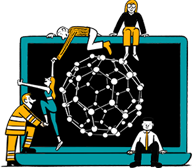 Business intelligence for the fibre, textiles and apparel industries: technologies, innovations, markets, investments, trade policy, sourcing, strategy...
Find out more