Smart Textiles
Zephyr\'s PSM monitors Chilean miners\' health and fitness
US based Zephyr Technology, developer of Physiological Status Monitoring (PSM) solutions, announced recently that it had been working with the Chilean Government in its efforts to monitor the health and fitness levels of the 33 trapped miners in the run up to week's dramatic rescue at the San Jose mine, near the city of Copiapo, north of Santiago. For the two weeks prior to the rescue, the miners were preparing, sending keepsakes up in the same capsules that

25th October 2010
Innovation in Textiles
| Annapolis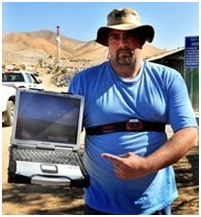 US based Zephyr Technology, developer of Physiological Status Monitoring (PSM) solutions, announced recently that it had been working with the Chilean Government in its efforts to monitor the health and fitness levels of the 33 trapped miners in the run up to week's dramatic rescue at the San Jose mine, near the city of Copiapo, north of Santiago.
For the two weeks prior to the rescue, the miners were preparing, sending keepsakes up in the same capsules that carry food, clean clothes, medicine, monitoring systems and other supplies down through a narrow borehole to their underground cavern.
Sports Physician Jean Romagnoli said that the Zephyr BioHarnesses recorded the miners' vital signs, pulse, heart rhythm and breathing and that these small bio-metric monitors, mounted on chest belts, had been sent down to the miners to help keep track of their physical condition. He said the miners had been working out for at least one hour a day to ensure they kept their weight down so that they could fit into the rescue capsule.
Romagnoli said he had been monitoring the miners since the August cave in and explained that knowing how the miners were in the mine was vital to the medical care they would receive once they were rescued from the mine.
Zephyr Technology specialises in real-time physiological and biomechanical monitoring or Physiological Status Monitoring (PSM) solutions for Defense, First Responder, Training and the Academic Research markets. The company is said to leverage a world class team of engineers, scientists, physiologists and business experts.
Founded in 2003, it has been a pioneer in the use of PSM in training and high stress operational environments. "The company's ongoing collaboration with fire departments, NASA Ames Research Center, National Guard Civil Support Teams, and multiple US Special Forces has been invaluable in the development and validation of Zephyr's technology and its application in the most extreme operating environments to measure life….anywhere," a company spokesperson said.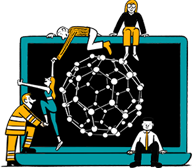 Business intelligence for the fibre, textiles and apparel industries: technologies, innovations, markets, investments, trade policy, sourcing, strategy...
Find out more