13th January 2017, Manchester
Socks that can replace your shoes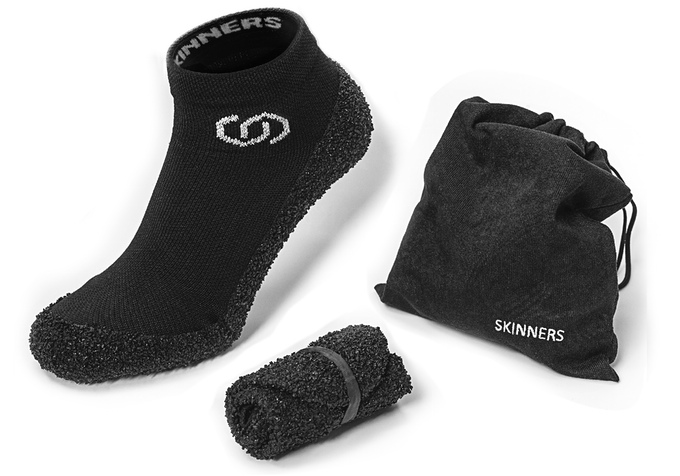 Responding to the needs of sports enthusiasts who are willing to embrace the idea of replacing traditional, heavy, specialised footwear with a lightweight, safe alternative, a European start-up called Skinners Technologies has developed a vegan and barefoot friendly concept, which is designed to offer a portable, comfortable, protective solution for a range of activities.
The company ran a Kickstarter campaign this summer to fund the new patent-pending production technology, and has succeeded in raising US$ 654,557 on the original goal of $10,000 in 44 days, with almost 10,000 people supporting the project. Petr Prochazka, the company's founder and CEO, is excited about the achievement. "Even in our wildest dreams we could not imagine it," he said. "But after the Kickstarter finished and we celebrated, the next day we got back to work. And we haven't stopped until now."
The company started mass production in autumn. With manufacturing based in Central Europe and materials being imported from various European locations, including Sweden, the company is operating through direct online sales, though it plans to expand to the shelves of the outdoor shop chains. "Thanks to Kickstarter we already shipped Skinners to more than 84 countries. Most went to USA but you can also find exotic destinations like Bahamas, Seychelles, Kongo, Malawi or Saint Christopher, and Nevis, in the Caribbean Sea," said Mr Prochazka.
This article is also appears in...