1st February 2018, Sweden
Craft Sportswear launches new peerless racing suit
Collaborating with the skiers on Ski Team Sweden and US Ski Team, Swedish sportswear brand Craft Sportswear is now launching a new peerless racing suit called Stratum. Working closely with Schoeller and Jersey Lomellina, two of the leading suppliers of high-tech performance fabrics, the company claims it has developed the lightest suit ever produced.
"Since we outsmarted the entire world of cross-country skiing in Sochi four years ago, with the launch of the highly successful Podium suit, the competition has to a large degree replicated our gains to almost close the gap. Until now," the company explains. "Presenting Stratum, we are outpacing the pack."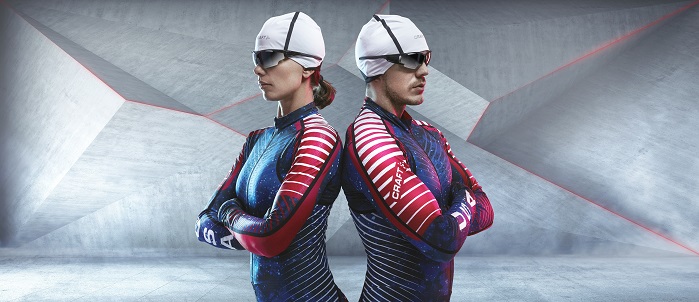 According to the company, the new suit is said to be light as a feather, cooler than a pair of thin running tights designed for spring days, and stretchier than anything ever designed for cross-country skiing.
In addition, the suit includes innovative low-resistance fabric from Schoeller, a high-tech material that features a power dimple structure that provides superior aerodynamics in the 20 to 45 km/h speed range. "Aerodynamics that would make even the time trial champions of Tour de France green of envy," the company adds.
One of the main objectives of the elite athletes' racing clothes is to keep their bodies cool during high intensity activity when they are producing enormous amounts of body heat. "To meet this challenge, Stratum is a body-mapping wonderland of very thin materials, open structure fabrics and laser-cut perforations, offering superior breathability at the back, chest, armpits and back of knee."
Craft Sportswear is a Swedish brand specialising in clothing for endurance sports. Working closely with elite athletes and developing new materials and technical solutions, Craft offers innovative training and competition apparel.
This article is also appears in...