17th February 2017, Wichita, KS
New Cordura 50th anniversary microsite celebrates future innovations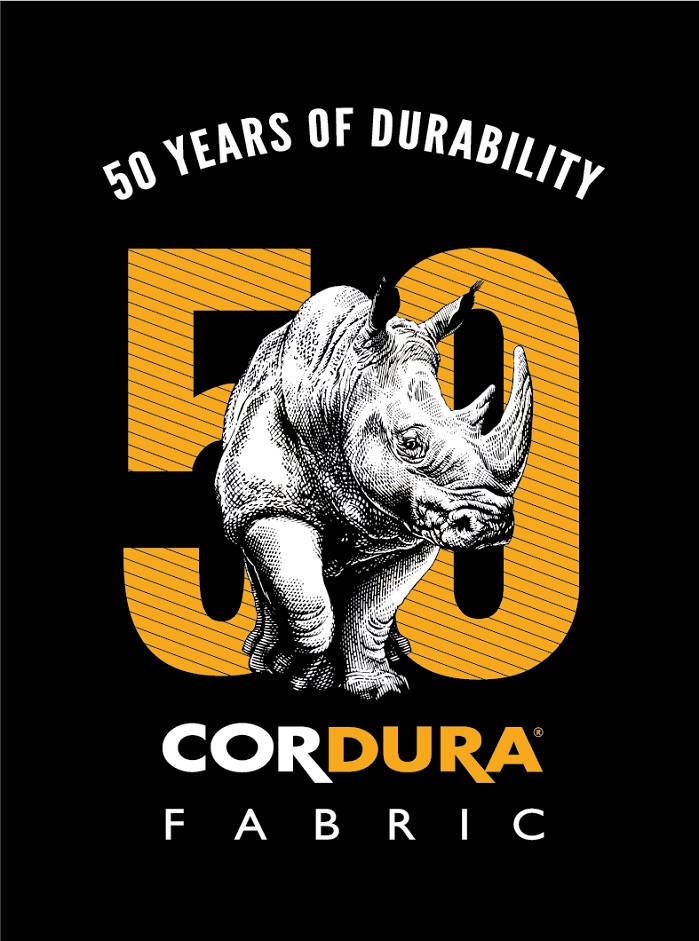 For five decades, Invista's Cordura brand has been shaping the world of military gear, workwear and outdoor apparel. Throughout 2017, the brand will be celebrating its 50-year love affair with durability with the launch of its new anniversary microsite – Cordura.com/50Years – designed to showcase the brands, mills, collaborations, and innovations that have been a part of its durable journey.
"As we celebrate our 50th anniversary, we want to honour those who have been with us along the way," said Cindy McNaull, global Cordura brand and marketing director. "Our new Cordura.com/50Years microsite allows us to not only tell our own story, but is also a platform for others to share their experiences and memories as we nod to our durable heritage and look forward to fifty more years of innovation together."
Real-time news
The new microsite features real-time news and stories including an exciting 50 @ 50 innovation spotlight detailing the brand's new technology launches, cutting-edge collaborations and major milestones in its anniversary year.
The microsite also invites brands, mills, consumers and media partners to leave their own long-lasting legacy by sharing durable memories, experiences, and favorite products through the decades.
Since 1967, the Cordura brand has been working with industry leaders who have helped sculpt and evolve fibre and fabric technologies, pushing the boundaries of innovation. The passion and experience that its valuable authorized mills, brand customers and collaborative partners dedicate have helped build its reputation for high quality, durable fabrics, the manufacturer reports.
Cordura
With leading brands including Lycra, Coolmax, Cordura, Stainmaster and Antron, Invista is one of the largest integrated producers of chemical intermediates, polymers and fibres.
The company's Cordura fabric, known for its resistance to abrasions, tears and scuffs, is a primary ingredient in many high-performance gear and apparel products ranging from luggage, upholstery and backpacks to footwear, military equipment, tactical wear, workwear and performance apparel.
This article is also appears in...