Testing/​Standards
New TruRain to test water repellency of textiles
James Heal has launched TruRain, an artificial rain shower testing instrument created specifically to determine the water repellency of textiles.
28th October 2019
Innovation in Textiles
| Halifax
James Heal's TruRain. © James Heal
James Heal, a leading manufacturer of textile testing instruments, has launched TruRain, an artificial rain shower testing instrument created specifically to determine the water repellency of textiles.
The instrument's test process conforms to ISO 9856, and is used to establish the water repellency properties of activewear and garments, such as waterproof jackets, over trousers and footwear, to outdoor lifestyle products such as backpacks, tents and awnings.
Successfully showcased at ITMA Barcelona earlier this year, TruRain is now available for sale in all territories, allowing manufacturers of water repellent garments and outdoor lifestyle products to complete comprehensive testing of their product ranges, the company reports.
"At James Heal we are always looking for ways to innovate and constantly enhance our testing instruments and methods," commented Neil Pryke, Innovation Director. "Historically this is a test which was subject to inaccuracies, complications and mess, leading to user frustration. After listening to feedback from customers and taking that insight back to design, we created TruRain, an innovative, highly accurate and repeatable way of conducting water repellancy tests, which we have proven to be a crucial factor for manufacturers in establishing the effectiveness of their outdoor wear and equipment."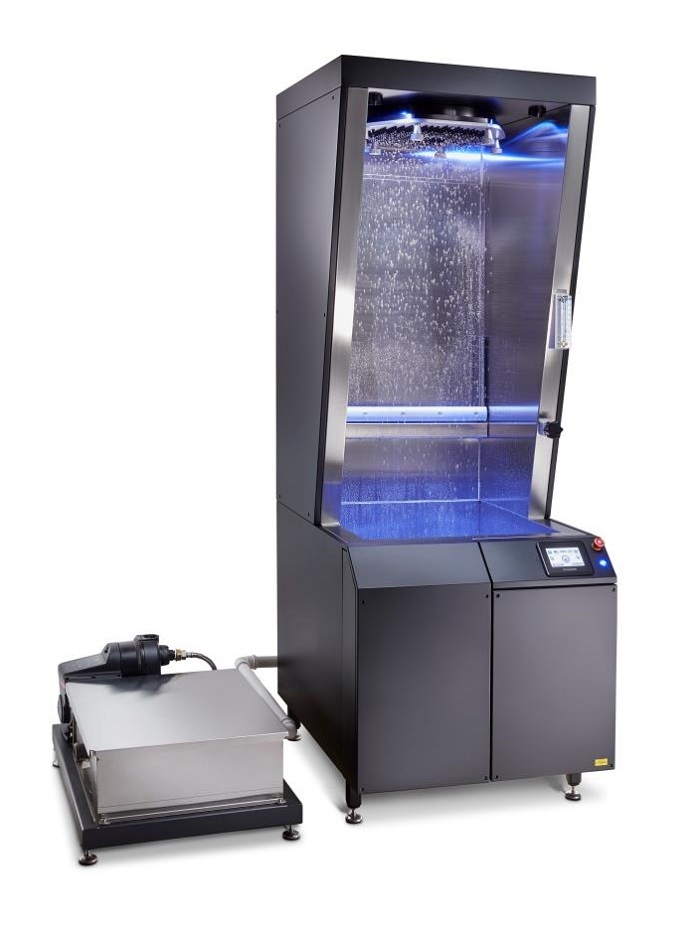 James Heal's TruRain. © James Heal
"With TruRain, outdoor gear manufacturers can have every confidence that the clothing and equipment they use will be tested under realistic wet weather conditions, replicating how these garments will be used in the real world when exposed to the elements. This is another clear example of how striving for constant innovation and design excellence can ensure that manufacturers involved in garment and textile production are getting the best possible service available to give them a competitive edge."
TruRain is the definitive Bundesmann tester, precision engineered to reduce inconsistency and improve the accuracy and repeatability of results. The West Yorkshire based company refined the classic Bundesmann Tester design, following extensive consultations and gathering feedback from existing customers. Key improvements to the instrument have resulted in greater accuracy, application flexibility and ease of use.
The TruRain instrument measures three aspects of water repellancy in a single test, which considers surface water, resistance to water absorption and resistance to water penetration. Samples are subject to a visual inspection, weighed to discover absorbency, and water penetration levels are established by collecting any water which passes through the test samples into the instrument's holder cups.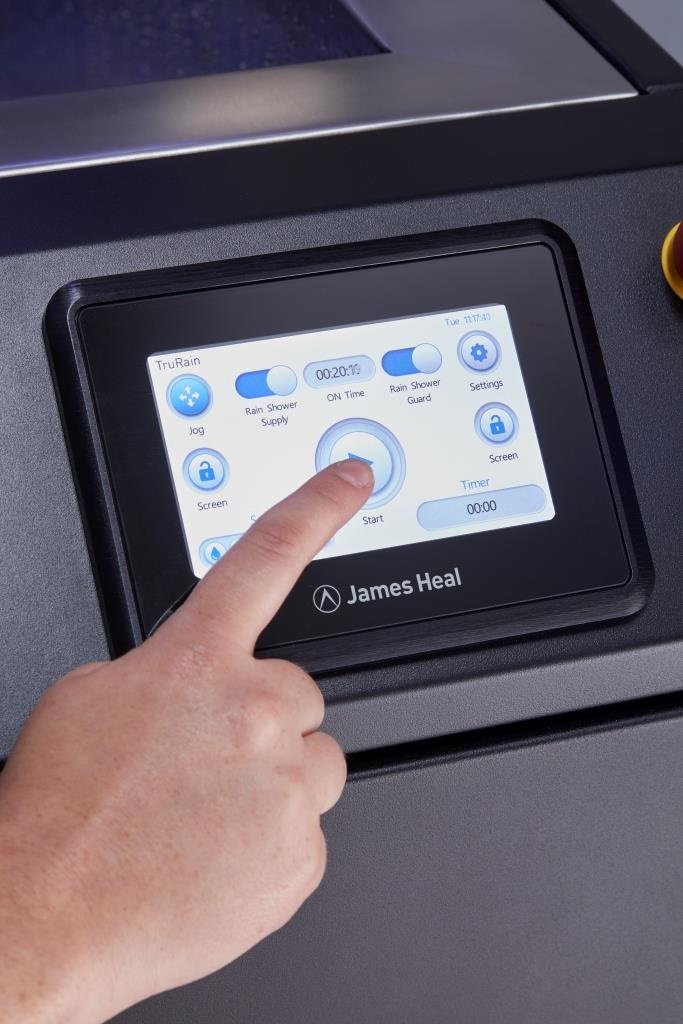 James Heal's TruRain. © James Heal
Accuracy and repeatability have been maximised with a new feature set. TruRain boasts an integrated, fully automated shower guard, which diverts the water flow before and after each test to control the test time according to the standard, and to keep the operator dry when inserting and removing test specimens, the manufacturer reports. Water flow can be controlled easily at the touch of a button, and a regulator is said to guarantee consistent water pressure wherever in the world the test takes place. TruRain is supported by James Heal's intuitive TestWise software, fully automating the test process and notifying users when to grade test garments based on the ISO standard.
The specially designed rain dispenser head built into TruRain include 300 evenly distributed and easy to clean nozzles which simulate rain drops for each test, together with easy to remove cups which can be simply twisted off, minimising the amount of space required for set up. All four cups can be removed together on their carousel.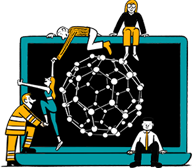 Business intelligence for the fibre, textiles and apparel industries: technologies, innovations, markets, investments, trade policy, sourcing, strategy...
Find out more