20th December 2017, Migdal Haemek
Nilit and Tiba win ISPO Textrends Top 10
Nilit, a leading manufacturer and marketer of premium Nylon 6.6, and Tiba Tricot, an innovative Italian manufacturer of knitted fabrics for a variety of applications, have been awarded an ISPO Textrends Top 10 in the Base Layer Category.
The award-winning fabric combines the softness and athletic performance benefits of Sensil Innergy premium Nylon 6.6 with Tiba's knitting and fabric design skills. The fabric is perfect for base layer applications because it is ultra-light and exquisitely soft against the skin. Plus, Sensil Innergy gently reflects energy back to the body to warm and invigorate muscles for improved athletic performance and recovery as well as to reduce the appearance of cellulite, the companies explain.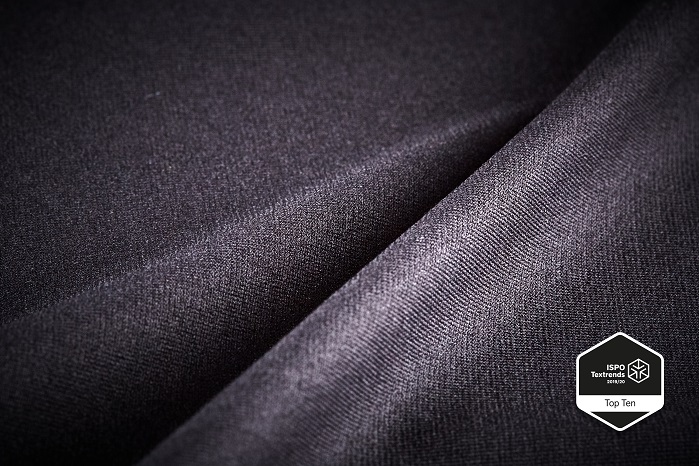 "We are so happy that this very special fabric made by our long-time partner, Tiba Tricot, has been recognized with this prestigious honour," commented Pierluigi Berardi, Nilit Global Marketing Director. "This remarkable fabric shows what can be created when our premium Nylon 6.6 yarns connect with talented designers and state-of-the-art fabric manufacturing capabilities."
"The finest fabrics start with the best fibres like Sensil Innergy," says Giovanni Brugnoli at Tiba "With its special FIR technology, Sensil Innergy infuses fabrics with superior comfort, outstanding performance, and unique benefits."
The Sensil Innergy/Tiba fabric also boasts beautiful drape, increased durability, and the added features of UV protection and odour-resistance. According to the companies, base layer garments made with this fabric aim to address the market's call for value-added benefits, comfort, and noteworthy design.
Sensil was created in response to evolving consumer attitudes and rapidly shifting retail shopping trends. "Sensil represents Nilit's new way to convey the many benefits of its premium Nylon 6.6 products to the market and to consumers looking for beautiful fabrics like Tiba's that surpass their high expectations for value, performance, and quality," the company reports.
This article is also appears in...