Opinion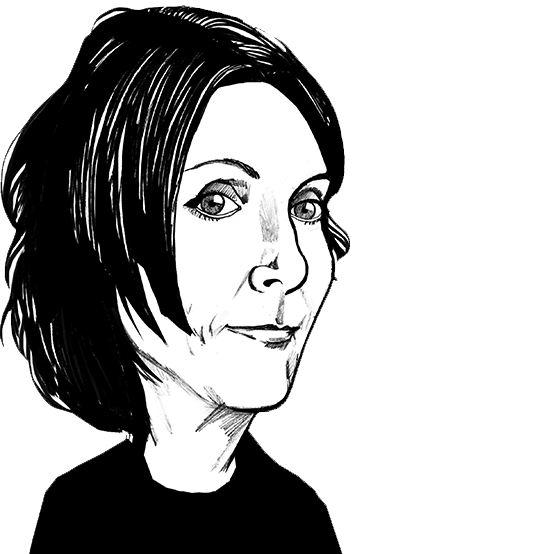 PI Apparel World Series - Milan 2018
Anne Prahl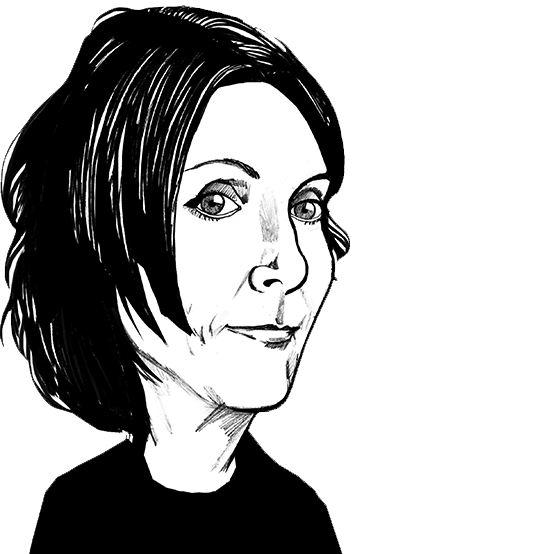 Anne Prahl reports: The latest event focused on companies' journeys into digital product creation, the growing use of data management platforms and technologies, and how technology can be leveraged to enable more sustainable business practice.
6th November 2018
Anne Prahl
| Milan
The latest event in the PI (Product Innovation) Apparel World Series took place in Milan and focused on discussing companies' journeys into digital product creation, the growing use of data management platforms and technologies, as well as how technology can be leveraged to enable more sustainable business practice.
Digitising the business model
A diverse range of speakers shared their digitalisation strategies and journeys and Anne Knoth, Team Leader 3D Virtualisation at Hugo Boss AG, gave an insightful overview into how the company's working processes have changed through the implementation of virtualisation technologies.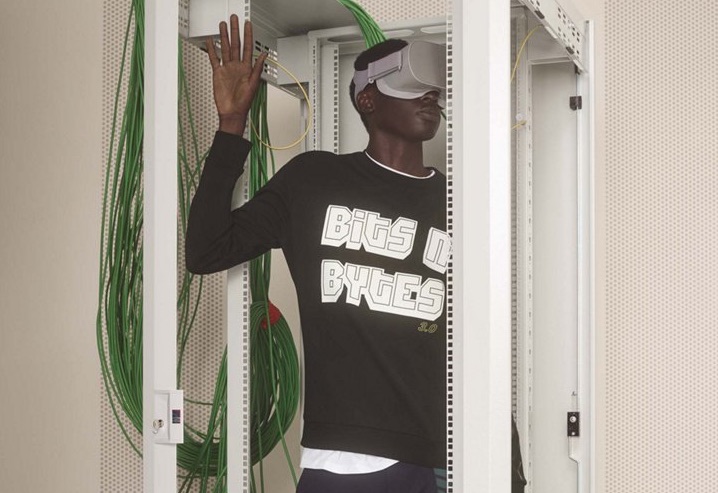 As a true 3D pioneer, Hugo Boss aim to make virtual product creation the foundation of the creative and technical design and development process, in order to become more efficient and improve product quality. The company's 3D journey started with a small team in 2013 and the initial focus was on reducing the number of physical prototypes and sharing ideas in a digital and more efficient way.
Since then, the 3D teams have grown both in number and skills, leading to the digitisation in other areas, as demonstrated by a range of recent initiatives. The latest project, a collection called "Bits & Bytes", took inspiration from the dawn of the computer age and was designed 100% digitally from beginning to end.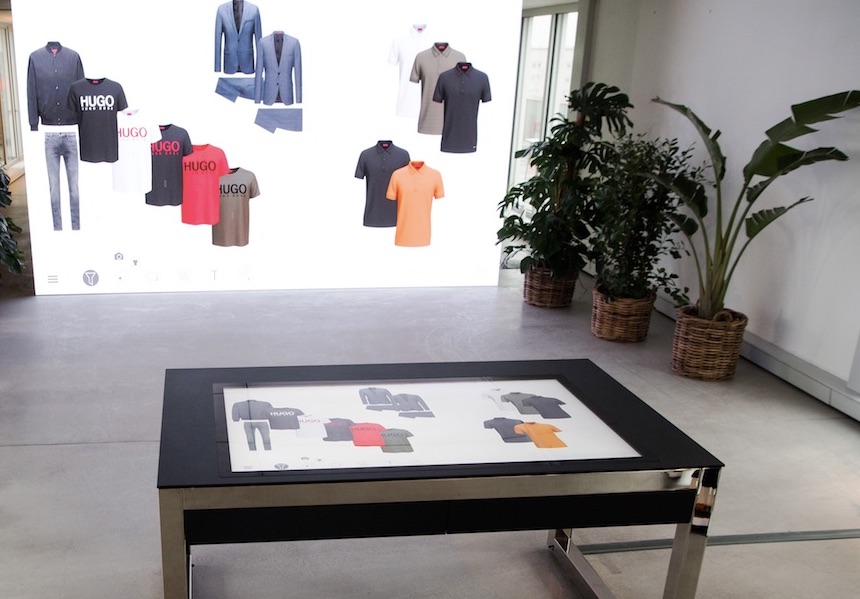 With the introduction of a digital showroom for the Hugo menswear collection, the company are also advancing digitalisation in its wholesale business. There is no need to produce a physical sample collection, thanks to a large touchscreen, which digitally presents the complete collection and is able to take orders. Once orders have been placed, the styles go into production to be shipped to the wholesale partners as well as the company's own retail stores. Following the trial of the first digital showroom in Berlin, the concept will be rolled out globally.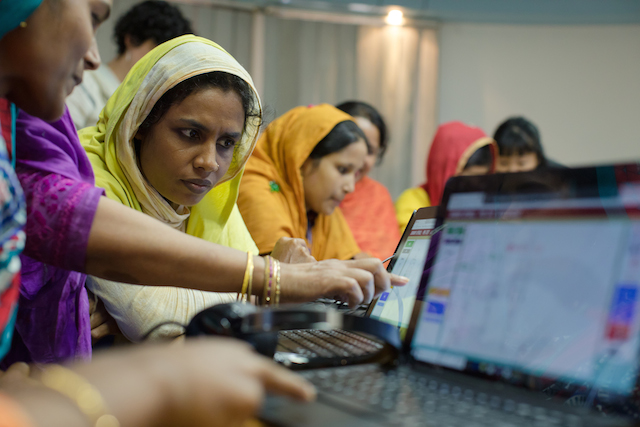 With the emergence of automated manufacture, there will be significant implications for the workforce in regions such as China and Bangladesh and discussions on how workers can be retrained and protected from losing their livelihoods are surfacing. Sarah Krasley, founder of start-up Shimmy Technologies, identified that the most vulnerable group of workers are women, especially those working at entry-level positions. She has therefore developed the Shimmy Upskill pilot program, a gamified learning experience that upskills female workers in computer literacy, digital patternmaking and 3D modelling to empower them to move into jobs, which are less vulnerable to automation.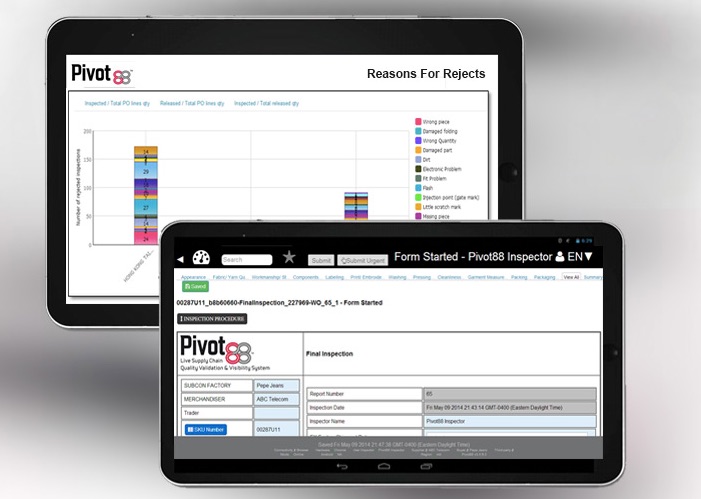 Stephane Boivin's and Jo Anne Benson's joint presentation about Pivot88's and Under Armour's partnership to advance quality and compliance practices also shared the opportunities around utilising technology to empower garment workers. The growing trend for factory self-inspection, where all parties from factory workers to management executives are involved, has had positive consequences for Under Armour factory workers, as the company noticed that making tablets part of their workers daily routine promoted an enhanced sense of self-worth, as jobs that involve technical devices are more highly regarded.
Digital creation & development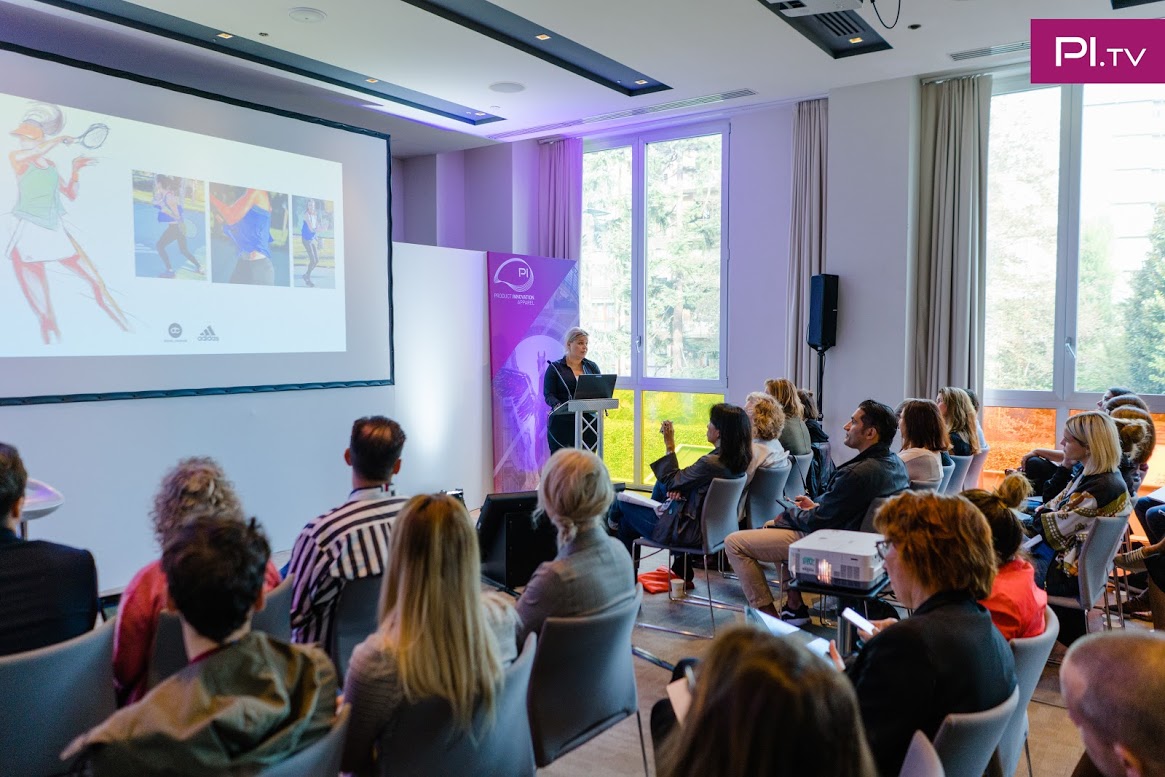 Adidas, another pioneer in digitalisation, has been working on strategic virtualisation since 2004. Following extensive research into the benefits of 3D technology in other industries, the company began to explore how these tools could work for footwear and apparel. One inspiring example is the close collaboration of Design Director Lotta Jurica with software company Browzwear to develop a system responding to her very needs.
Lotta wanted to develop a tool that would be intuitive and easy to use, while offering additional dimensions to the design process. This resulted in the Lotta 3D Design program, which is capable of providing functions for sketching, patterns, 3D patterns, tech packs, presentations, selling and consumer engagement, helped by real-time 2-way syncing with Adobe Illustrator, Photoshop and other relevant programs.
3D fabric visualisation and simulation has had much attention over the last year, with the launch of several digital material platforms and libraries. At PI Apparel Berlin in 2017, the suggestion was made that the fabric mills should drive implementation of digital fabrics and this was echoed again in Milan.
During this year's panel on digital fabrics, VP of R & D at the Clover Group Aaron Jackson declared that fabric mills are now ready for this, especially in view of the fact that only 20% of fabric developments are adopted. However, he also pointed out the urgent need to change their customers' mind-set regarding the requirement for physical swatches.
Yazan Malkosh Founder & CEO at Swatchbook suggested that companies should take a step-by-step approach to make digital fabrics a success by aiming for something achievable, such as focusing on introducing digital for specific small ranges or product categories first, before rolling this out company-wide.
On-demand & customisation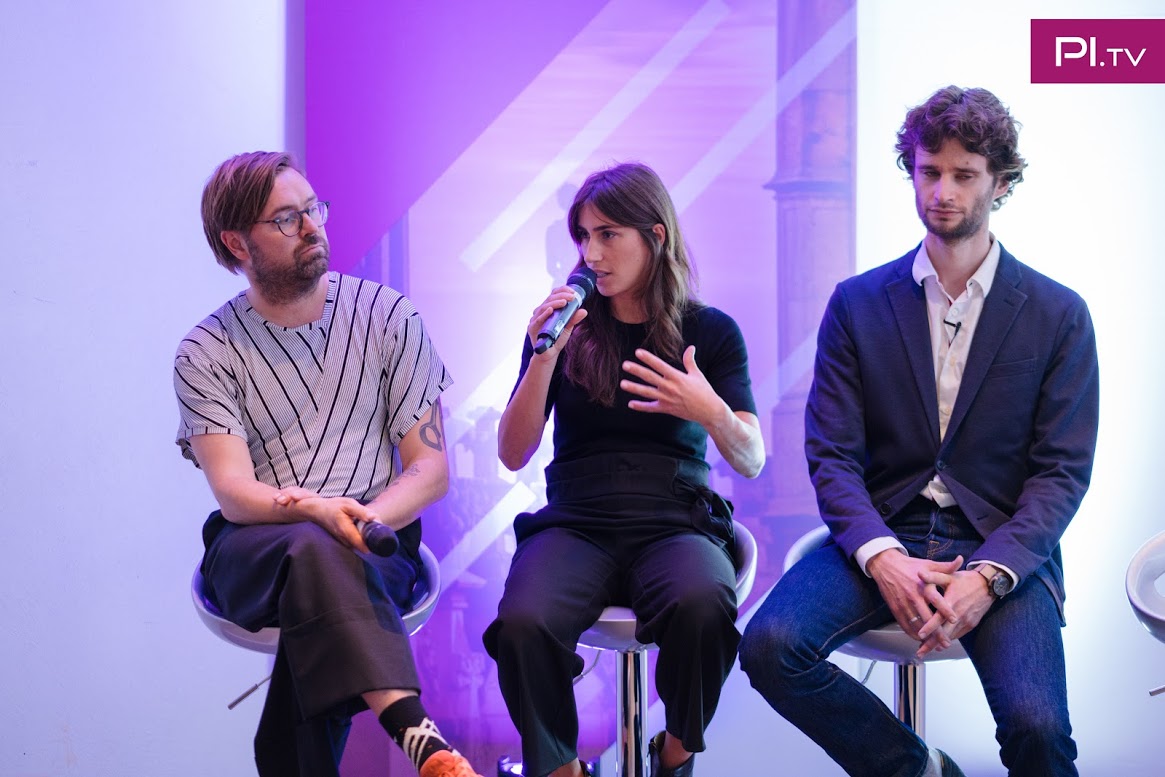 On-demand manufacture and customisation is currently a hugely popular subject in the industry and the panel explored the benefits and future outlook for this business model. Silvia Canal from Unmade asserted that this model had clear advantages from a business perspective and gives fashion a chance to be driven by demand, rather than supply.
Rickard Lindqvist, Founder and Designer at Atacac, pointed out that the concept of keeping products in stock is bad business and declared that there is huge interest from the big brands and retailers in new business models but they were baffled as to how to change their existing models.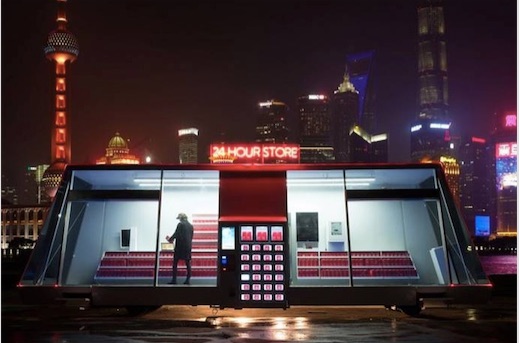 The on-demand concept is also inspiring disruptive retail ideas, such as shopping and returns. Per Cromwell, founder of Moby Mart, explained that the industry is in urgent need of a retail revolution, as "retail as we know it, will cease to exist". Therefore Moby Mart, the autonomous, staff-less, self-driving mobile grocery 24/7 store, offers new consumer services and experiences in line with their changing needs.
Jan Wilmking and Christian Maier from Zalando shared their vision on using on-demand and customisation to create fashion without waste, utilising data to inform both the creation process and the final product. In addition, the company have recently been experimenting with a return-on-demand service, which makes the return of unwanted items as convenient as the online shopping experience.
Sustainability & transparency
Pim Kneepkens, Innovation Manager at Fashion For Good, presented the company's Innovation Platform, which connects innovators and entrepreneurs with brands, retailers and funders in order to enable much-needed environmentally and socially responsible practices in the industry. The platform focuses on innovations in areas such as raw materials, dyeing & finishing, manufacturing, retail, end-of-use and transparency and traceability and provides start-up innovators with funding and expertise, a scaling programme and, in the future, a Good Fashion Fund, which will provide access to finance to bring selected innovations to scale in mainstream industry.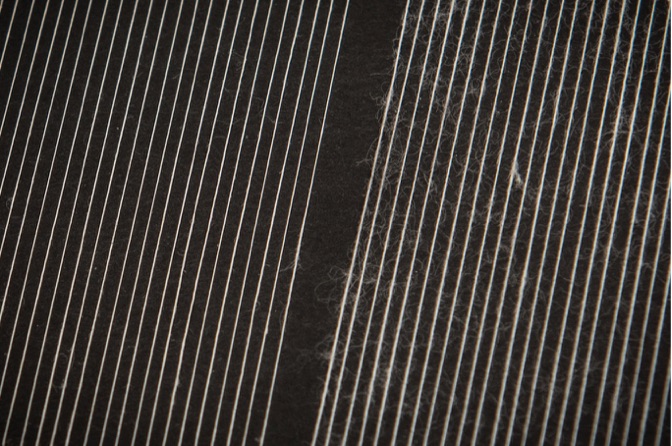 When quizzed on the most promising new innovations, Pim referred to Natural Fiber Welding's proprietary technology that allows the company to bond natural fibrous materials such as cotton, in order to make the materials stronger, thus more suitable for recycling. The company states that through the use of their processes, natural waste materials can be transformed into valuable materials with near-infinite opportunities to be reused and repurposed.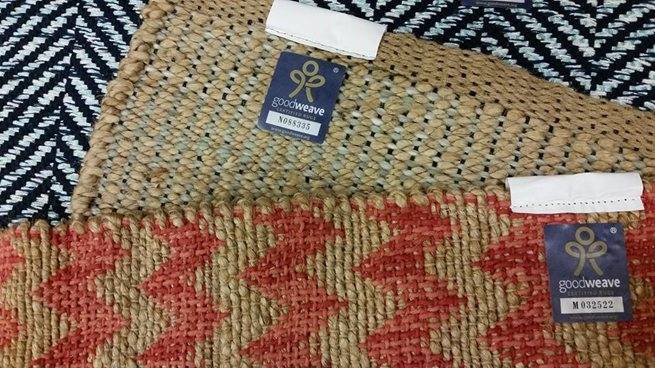 Giovanni Rojas, Senior Managing Director for Product Safety & Quality Assurance at Target, explained that their customers' need for well-made and long-lasting products has led to the exploration of how data can be used to improve quality, drive efficiency and bring greater transparency into the supply chain.
He proposed that, "Quality management is ripe for digital disruption" and the company have therefore partnered up with Inspectario, a start-up that is reinventing the inspection process through the integration of mobile and web-based solutions. Improving worker well-being is also high on Target's agenda and a recent example is their collaboration with non-profit partner GoodWeave. The result is a technology platform, which offers real-time supply chain maps and data, which in the future can be accessed by participating brands, government ministries, NGOs and other stakeholders to utilise this data to find solutions to the problem of child labour in the rug industry.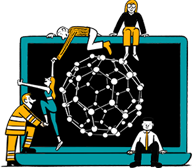 Business intelligence for the fibre, textiles and apparel industries: technologies, innovations, markets, investments, trade policy, sourcing, strategy...
Find out more