Smart Textiles
RadiantX lets you feel your fingers
Ultra-thin surface coatings reflect radiant body heat, improving thermal retention without reducing breathability.

21st September 2021
Innovation in Textiles
| Seattle, WA, USA
Seattle-based Outdoor Research is launching RadiantX gloves and mitts, a new line of insulated handwear featuring the new HeiQ XReflex technology this Autumn.
Compared to standard insulation systems, patented XReflex technology provides enhanced warmth with less bulk and weight by reflecting radiant body heat to keep warmth in. The technology utilises ultra-thin surface coatings to reflect radiant body heat, improving thermal retention without reducing breathability. A perfect application of the technology is on gloves, where dexterity is crucial but can't come at the expense of warmth.
RadiantX gloves and mitts provide enhanced warmth when a slim profile is paramount to safety and agility – retaining function while handling cold objects like ice axes, pickets, and carabiners, and keeping fingers nimble and active with rope work, knots, rappelling and belaying.
As the first company with HeiQ XReflex enhanced gloves, Outdoor Research believes it has found the perfect technology to address the age-old challenge of retaining warmth in the palms and fingers without sacrificing dexterity.
"It was a no-brainer to partner with HeiQ on the XReflex technology as it pairs two qualities that you would want on any active cold weather glove" said Jenny Dashner, Outdoor Research product manager for gloves. "Many ski and alpine athletes have told us that these gloves are now their new favorites."
"HeiQ XReflex is truly a revolutionary technology, especially for those who spend a lot of time in the outdoors, sometimes facing extreme weather conditions and cold," said Carlo Centonze, co-founder and CEO of HeiQ. "We couldn't have found a better partner than Outdoor Research as the first company to implement this exceptional insulation for their high-performance gloves. I wish all their mountaineering customers much success as they climb to new heights with warm and comfortable hands."
The XReflex radiant barrier coating is applied to one side of the fabric via a vapour deposition process that doesn't compromise the fabric's air permeability, noise, touch, durable water repellence (DWR) or down proof properties. The radiant barrier textiles are combined together with optimised insulation materials to produce insulated assemblies with up to 50% less volume and weight compared to competing products while keeping the same level of warmth (measured in CLO). HeiQ XReflex is available on fabrics and nonwoven scrims and lasts over 20 washes.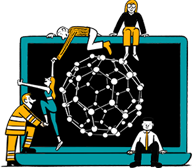 Business intelligence for the fibre, textiles and apparel industries: technologies, innovations, markets, investments, trade policy, sourcing, strategy...
Find out more