19th December 2017, Wakayama
Shima Seiki unveils latest innovations at fabulous 55th Anniversary Celebration
Billy Hunter reports from Japan
The Shima Seiki 55th Anniversary Celebration, a fabulous Japanese celebration of six decades of innovation, was held at the Wakayama Big Whale indoor arena on the 16 and 17 November 2017, in the company's hometown of Wakayama City, in Japan's Kansai region, on Honshu island's Kii Peninsula.
The leading Japanese machine manufacturer, which is currently experiencing unprecedented demand for its advanced machinery and design systems, graciously hosted over 1500 guests from around the world (740 people on 16 November and 780 on the 17 November) to celebrate its 55 years in business.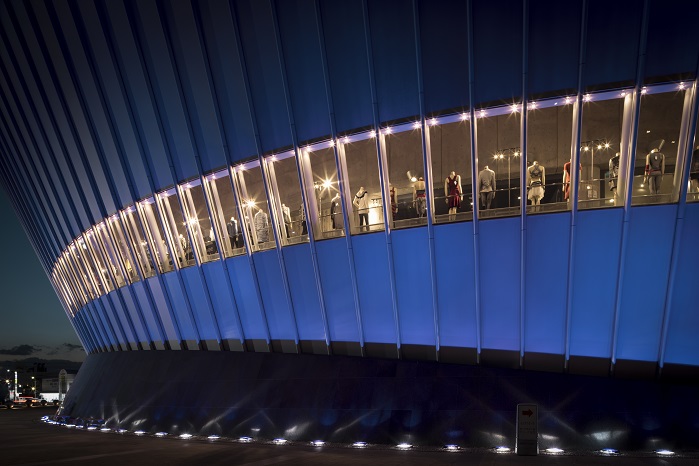 World firsts
The company was founded by current Chairman, Dr Masahiro Shima, when he invented the world's first seamless glove knitting machine at a time when all clothing was made using traditional and labour intensive cut and sew methods. Shima went on to find global success with its glove knitting and flat knitting machines in the 1980s, and by the 1990s was a recognised world leader in in its field. In 1995, the company launched its revolutionary labour saving WHOLEGARMENT knitting machines, which allowed sweaters to be knitted in one piece on the knitting machine without the need for cutting or seaming afterwards – another world first.
International gathering
At the main event, guests attended an extensive knit sample and machine exhibition followed by a spectacular fashion show and dinner party at the Big Whale, where 35% of visitors came from Japan itself with the remaining 65% coming from all corners of the globe, including China and Hong Kong, Korea and other parts of Asia, India, Bangladesh and elsewhere in South Asia, Italy, UK, Spain and Portugal, Eastern Europe, Turkey, Africa, USA and South America...
This article is also appears in...