Composites
Spinnova skis perform well in tests and trials
Natural fibre dampens vibrations over 50% faster than traditional glass fibre skis.


Warning: DOMDocument::loadHTML(): Input is not proper UTF-8, indicate encoding ! in Entity, line: 1 in /var/www/vhosts/innovationintextiles.com/httpdocs/lib/class/article_image_refactorer.php on line 34

7th March 2022
Innovation in Textiles
| Jyväskylä, Finland
ISPO award-winning premium skis from Pusu and Spinnova have performed well with both test skiers and in laboratory tests.
New test results reveal that alpine skis strengthened with Spinnova fibre dampen vibrations over 50% faster than traditional glass fibre skis.
Spinnova debuted on the composite markets with Pusu in November 2021, and promising results verified in laboratory testing indicate the further potential of Spinnova as a high-performance material.
The skis turn with ease, are energetic and dampen vibrations elegantly, combining flexibility and effortlessness with a manoeuvrability that is reminiscent of a slalom ski, the company says. They are also smooth and easy to control even at high speeds and on rough terrains, according to test skier Riku Laakso.
Pusu's Abisko and Loska models are made with sustainable and natural Spinnova material instead of being strengthened with traditional glass and carbon materials. Spinnova's technology produces textile fibre from certified trees without dissolving or harmful chemicals. The fibre is made from renewable raw materials with a process that uses 99% less water and generates 65% fewer carbon emissions than cotton production.
"It's exciting to see that the Pusu x Spinnova skis are not only ecological but can also offer improved performance," said Spinnova's co-founder and CTO Juha Salmela. "I'm thrilled to see that the high performance reported by test skiers has now also been matched by lab tests. The ability to dampen vibrations is an extremely important quality in skis and one that substantially improves the skiing experience."
The laboratory tests also showed that skis strengthened with Spinnova fibre endure strain in a different way to traditional glass fibre skis.
"Based on extensive test skiing, it seems that Spinnova fibre skis maintain their original properties such as elasticity longer than glass fibre skis, extending the product lifecycle," said Pusu's founder and CEO Jani Ahvenainen. "The fibre behaves consistently and is easy to laminate as a part of the composite. What's more, it doesn't shed any dust that can irritate the skin or breathing."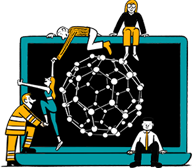 Business intelligence for the fibre, textiles and apparel industries: technologies, innovations, markets, investments, trade policy, sourcing, strategy...
Find out more