Smart Textiles
Sportswear focus for Versarien
Easy application to textiles via the screen printing, ink jet or transfer routes.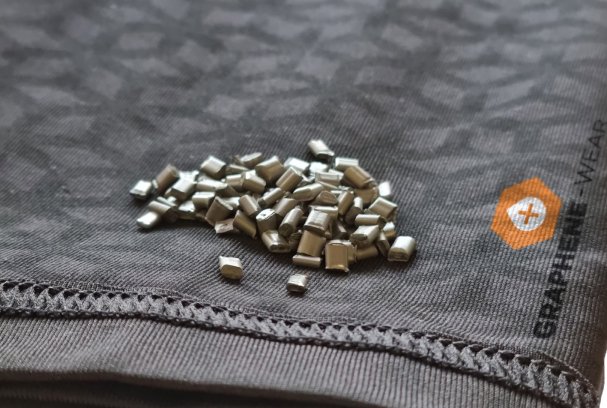 23rd June 2021
Innovation in Textiles
| Cheltenham, United Kingdom
Versarien is poised to bring the many benefits of graphene to sportswear through collaborative partnerships with manufacturing companies and brands.
"Versarien has truly done the legwork on the science of graphene across a wide number of fields, and we have established technologies that are now ripe for commercialisation," says the company's sports textiles specialist Bobbie Lawrenson.
Indeed, since its formation in 2011, the company has completed or is currently involved in over 100 separate projects in different fields and in textiles, and has existing collaborations with:
-Coats Group – the world's largest manufacturer of sewing threads
-Sri Lanka-headquartered MAS Innovation, the apparel manufacturer with 93,000 employees worldwide and customers including Calvin Klein, H&M, Lululemon, Marks & Spencer, Nike, Patagonia, Puma and Ralph Lauren.
Versarien collaborations with other textile companies are currently confidential, but the company is also keen to establish further partnerships.
"The application of graphene inks to textiles is very easy via the screen printing, ink jet or transfer routes, primarily to bring thermal transmittance benefits," says Lawrenson, "Patterns can be customised for each application or design and the inks have been fully tested both for washability and durability."
Coating is another application option under development and successful research and testing on the yarn extrusion of graphene materials has also already been carried out at the Warwick Manufacturing Group.
"In terms of key performance improvements, the thermal regulatory properties of graphene make it a game-changer in the sportswear industry and it is becoming widely known as one of the planet's most conductive materials," Lawrenson adds. "The ability to cool you down when you are warm and warm you up when you are cold is an area textiles scientist are looking to explore. By exploiting graphene's conductivity, utilising the laws of thermodynamics, garments can be designed with regulated zonal temperatures. Control over thermal transmittance and regulation helps the body manage its temperature in extreme climates.
"Due to the ways in which our graphene is incorporated, there is added improvement in drying rate, allowing the body to further regulate itself through evaporative cooling."
The strength inherent to graphene is another property that can improve the functionality of various textiles.
"Despite being one atom thick, graphene is one of the most robust materials on earth," says Lawrenson. "Integrating graphene at the blending stage of raw material extrusion incorporates the strength and durability inherent to the connected carbon atoms. The aim is that garments will last longer with no fibre failure, increasing the number of wears and washes per garment. For areas such as sports textiles, where materials are pulled, grabbed, washed, torn, and subsequently thrown away, improved durability significantly impacts sustainability."
Usually only a relatively low quantity of graphene is needed to achieve enhanced properties in textiles.
"Our extensive research and development efforts are constantly examining the quantities and the methods in which graphene can applied to coatings and blends of yarns in fabric to maximise the property benefits," Lawrenson concludes.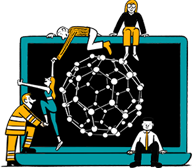 Business intelligence for the fibre, textiles and apparel industries: technologies, innovations, markets, investments, trade policy, sourcing, strategy...
Find out more