16th February 2017, Fountain Valley, CA
United Sports Brands recognised with ISPO Awards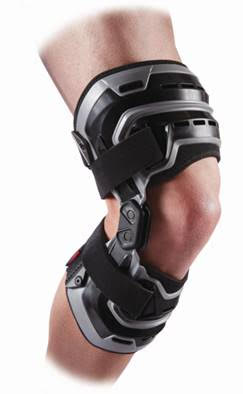 United Sports Brands' sports medicine expert McDavid, and run essentials leader Nathan have announced that three of their new products were chosen as winners of the 2017 ISPO Awards, which honour extraordinary sports products.
"As a company, we strive to find creative solutions for athletes' needs across a variety of sports and activities, so we are very excited that three of our newest products have won innovation awards at ISPO," said Tony Armand, CEO of United Sports Brands. "With these and all other performance and protective products within United Sports Brands, we are helping athletes of all kinds perform at their personal best, and we'll continue to look for new ways to meet their ever-changing needs."
The awards have established themselves as a seal of quality for the sporting goods industry, choosing winners from several hundred entries. Award-winning innovations from United Sports Brands in the performance and health and fitness categories include three products.
McDavid Bio-Logix Knee Brace
McDavid Bio-Logix Knee Brace is the first knee brace to approach custom brace stability with a comfortable and flexible fit, the company explains. It features a semi-rigid lightweight brace with compression sleeve for knee instabilities and ultimate body-in-motion performance. Additionally, the knee brace is designed to support athletes from a wide range of court and field sports who seek injury recovery and proactive protection without hindering performance. The overall length of the brace has also been designed to fit with ski and snowboard boots, making it the ideal choice for snow sport enthusiasts.
Nathan VaporHowe 12L Race Vest
Nathan VaporHowe 12L Race Vest has been designed in collaboration with record-setting ultra-runner Stephanie Howe.
This women's-specific race vest is breathable, comfortable and is said to offer an apparel-like fit that is body-mapped to the female form with compression straps to ensure a stable run. The patent-pending 1.8L Vapor bladder is designed to reduce sloshing. The vest's storage options abound, with front pockets designed for bottles, zip pockets for large smartphones and running essentials, back zip/stash pockets for layers and stash pockets to allow on-the-go access to small items.
Nathan VaporKrar 4L Ultra-Light Race Vest
Nathan VaporKrar 4L Ultra-Light Race Vest is form-fitting yet breathable, and it is said to offer an apparel-like fit designed specifically for the male torso, developed with design and functionality input from champion ultra-runner Rob Krar.
It comes equipped with two 12oz ExoShot soft flasks with extended straw tubes to easily sip fluids while on the move. The back pocket can fit a jacket or layers and is compatible with a 1.5L Vapor bladder. Storage options include side stash pockets and front pockets designed to fit large smartphones and running essentials.
United Sports Brands
United Sports Brands is a leader in sports performance and protective products designed to help athletes perform at their personal best.
Brands within the company's portfolio include Shock Doctor, a leader in mouthguards; McDavid, a brand for pro athletes, sports medicine professionals and athletic trainers; Cutters, an innovative leader in the athletic glove market and high performance glove grip technology; XO Athletic, a premium developer of athletic cups and sports protection; and Nathan, a running essentials market leader in athletic hydration, visibility and performance gear.
This article is also appears in...