Textiles Intelligence
Stain protection in performance apparel: providing clean solutions
Stain protection was once reserved for carpets and soft furnishings or hard wearing apparel such as raincoats and workwear. But it has now been embraced by the mainstream apparel industry -- especially in men's wear, where the ease-of-care message has been greatly welcomed. Apparel retailers have discovered that stain protection enables them to differentiate their apparel lines, and to capitalise on growing consumer demand for convenience and easy care. Moreover, stain protectio

11th November 2010
Innovation in Textiles
|
Report Summary
Stain protection was once reserved for carpets and soft furnishings or hard wearing apparel such as raincoats and workwear. But it has now been embraced by the mainstream apparel industry -- especially in men's wear, where the ease-of-care message has been greatly welcomed.
Apparel retailers have discovered that stain protection enables them to differentiate their apparel lines, and to capitalise on growing consumer demand for convenience and easy care. Moreover, stain protection enables them to achieve premium pricing as many consumers are willing to pay extra for low maintenance garments.
Although stain protection technologies have been in existence for more than 40 years, it is only in the past decade that they have made a significant impact on the apparel market. Over this period, new technologies have been developed to create stain repellents which are more effective, easier to apply and better able to withstand repeated washings than conventional stain protective coatings.
One major barrier to growth is that many consumers are reluctant or unwilling to buy apparel treated with stain repellents because of concerns that they may not be safe. Indeed, some have been calling for a ban on certain chemicals and technologies used to produce stain repellents.
However, manufacturers have responded to these concerns by phasing out harmful chemicals, reformulating their products or devising ways of limiting the impact of their operations on the environment. Meanwhile, others have concentrated their efforts on bringing to the market stain protection technologies which do not require the use of potentially dangerous substances.
Table of Contents
Stain protection in performance apparel: providing clean solutions
Summary
Fibres and yarns for performance apparel
Fabrics for performance apparel
Fabric treatments
Footwear
Outdoor apparel
Protective apparel
Sports apparel
Workwear
Stain protection in performance apparel: providing clean solutions
Textiles Intelligence, Performance Apparel Markets
24 pages, published 3rd Quarter 2010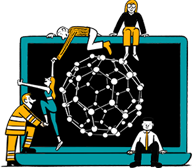 Business intelligence for the fibre, textiles and apparel industries: technologies, innovations, markets, investments, trade policy, sourcing, strategy...
Find out more