Textiles Intelligence
Statistics: Fibre Consumption and Production in Asia
Mill fibre consumption in Asia fell in 2008 for the first time in several years"by 4.5%, or 5,444 mn lb (2.5 mn tons), to 114,225 mn lb. The fall stemmed from declines in all three main fibre types, namely manmade fibres, cotton and wool. Man-made fibre consumption declined by 2.0% to 71,948 mn lb. At the same time, production of man-made fibres dropped by 2.4% to 76,151 mn lb, which left a surplus available for export. Cotton consumption fell by 8.8% to 40,910 mn lb and, as a
11th October 2010
Innovation in Textiles
|
Report Summary
Mill fibre consumption in Asia fell in 2008 for the first time in several years—by 4.5%, or 5,444 mn lb (2.5 mn tons), to 114,225 mn lb. The fall stemmed from declines in all three main fibre types, namely manmade fibres, cotton and wool. Man-made fibre consumption declined by 2.0% to 71,948 mn lb.
At the same time, production of man-made fibres dropped by 2.4% to 76,151 mn lb, which left a surplus available for export. Cotton consumption fell by 8.8% to 40,910 mn lb and, as a result, its share of mill fibre consumption declined by 1.7 percentage points to 35.8%—its lowest level ever. The share of man-made fibres, by contrast, rose by 1.7 percentage points to 63.0%. Wool consumption remained small at just 1,368 mn lb, giving it a share of just 1.2%.
Geographically, China and Hong Kong accounted for 65.5% of Asian fibre consumption in 2008—up from 64.4% in 2007. The second largest consumer was South Asia with a 20.1% share, followed by South-East Asia with 7.6%. The remaining 6.8% was accounted for by Japan, South Korea and Taiwan collectively.
Within China and Hong Kong, cotton consumption fell by a sharp 11.0% following strong growth in the previous six years. Consumption of man-made fibres, on the other hand, rose by 0.7%. Furthermore, although this increase was minimal, the share of man-made fibres in total fibre consumption in China and Hong Kong rose from 67.3% to 69.8%. Consumption in South Asia, unlike in other regions in Asia, is dominated by cotton. In 2008 cotton accounted for a 67.1% share of total fibre consumption—up from 63.2% in 2001.
However, all of the increase in share occurred in 2005 when cotton consumption rose by 20.7% while man-made fibre consumption fell by 5.6%. The share of man-made fibres in 2008, meanwhile, stood at 31.5%. Consumption in Japan, South Korea and Taiwan fell in 2008 for the sixth time in seven years, following a rare increase in 2007.
The fall was shared between the three main fibre types and, as a result, there was little change in their respective shares of total fibre consumption. Consumption in South-East Asia fell by 7.2% in 2008 to its lowest level since 2004. The fall was due largely to a 9.2% decline in manmade fibre consumption while cotton consumption was down by a lesser 2.5%. As a result, the share of man-made fibres in the region dropped to 69.5% while cotton's share rose to 30.3%.
Statistics: Fibre Consumption and Production in Asia
17 pages, published 2nd quarter 2009
Textiles Intelligence, Technical Textile Markets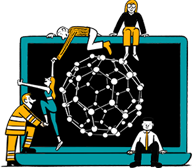 Business intelligence for the fibre, textiles and apparel industries: technologies, innovations, markets, investments, trade policy, sourcing, strategy...
Find out more