Opinion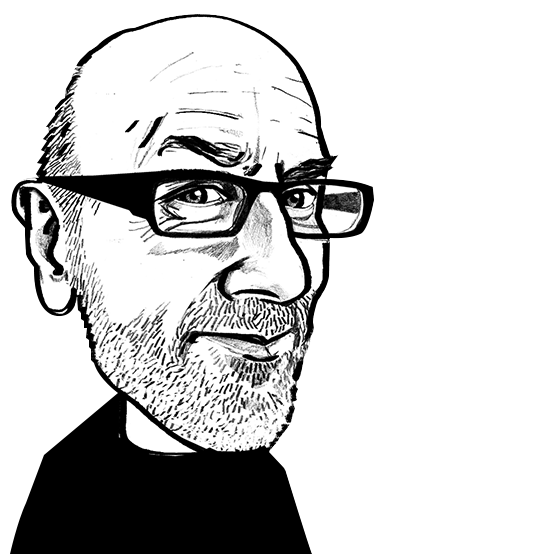 All systems automotive for Asahi Kasei
Adrian Wilson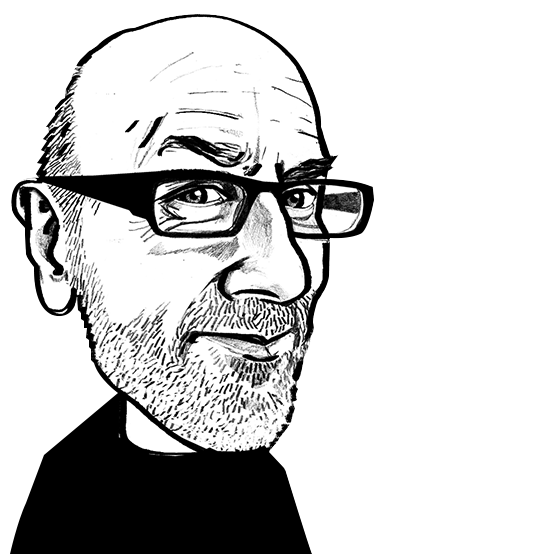 When a chemicals and fibre producer decides to build a concept car, it's clear that some profound changes are imminent for the automotive industry.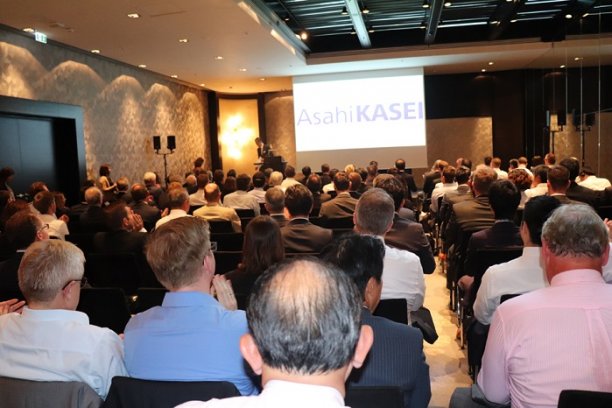 24th September 2018
Adrian Wilson
| Düsseldorf
When a chemicals and fibre producer decides to build a concept car, it's clear that some profound changes are imminent for the automotive industry, but then this is an era when, without any previous skin in the game, entrepreneurs like Tesla's Elon Musk are in any case threatening to turn it on its head.
And Japan's Asahi Kasei, of course, is a little more than a chemicals and fibre producer, with sales of €15.8 billion in 2017 across its three divisions – Materials, Homes and Healthcare – and employing 34,670 people globally at the end of March 2018.
At a press conference in Düsseldorf, Germany on 19 September, the company unveiled its AKXY concept car in Europe for the first time and its plans for expansion both geographically and specifically within the automotive sector.
One-stop shop
Asahi Kasei Europe was created in 2016, with a key aim of getting closer to local OEMs and it now plans to triple its sales to the automotive sector from €1 billion in 2017 to €3 billion in 2025.
Hideki Tsutsumi, managing director of Asahi Kasei Europe said this would be achieved via a combination of strategic expansions and acquisitions, production capacity increases, focused marketing activities to position the company as a one-stop shop solution provider, and the introduction of new products and technologies.
The company is already the world leader in wet and dry process lithium-ion battery separators, in addition to S-SBR synthetic rubber for fuel efficient tyres, and at the end of July this year acquired Sage Automotive – the global leader in seating fabrics worldwide – for $700 million, including interest-bearing debt of $1.06 billion.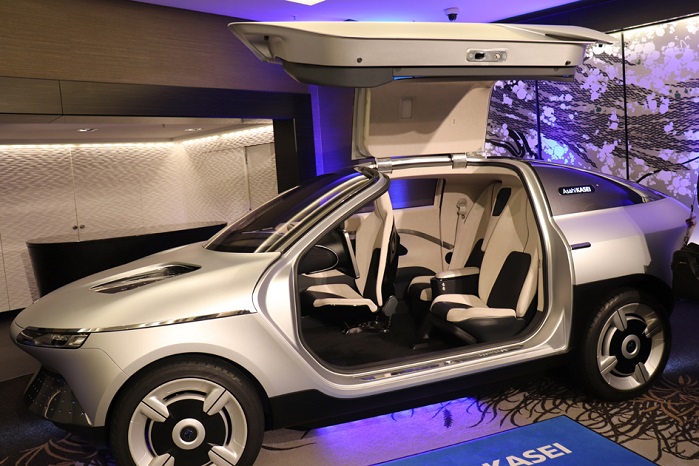 The company is working to strengthen and co-ordinate its activities in the automotive sector across three overlapping areas of expertise – chemicals, electronics and fibres and textiles – in response to megatrends in the industry it names CASE, for connected, autonomous, shared and electric.
Separators
Expansion in the field began with the acquisition of Polypore in 2015, with which Asahi Kasei became the world leading manufacturer and supplier of li-ion battery separators.
While nonwovens manufacturers such as Freudenberg, Glatfelter, Johns Manville and Lydall are all manufacturing li-ion battery separators based on advanced nonwovens and Asahi Kasei manufactures both Precise and Eltas spunbonds and Lamous articicial leather, its HiPore seperators are made from microporous polyolefin sheets.
Dr Akira Yoshino, Asahi Kasei Honorary Felllow, has just been awarded the 2018 Japan Prize by the Japan Prize Foundation in recognition of his work in the field of li-ion batteries. Dr Yoshino succeeded in developing the first commercial prototype li-ion battery in the early 1980s, and its commercialisation, driven by Sony and a joint venture between Toshiba and Asahi Kasei in the early 1990s, paved the way for smartphones and other electronic devices. Now the technology is poised to have a similar impact on the automotive sector – electric vehicle production is expected to grow to 17.8 million units per year by 2025.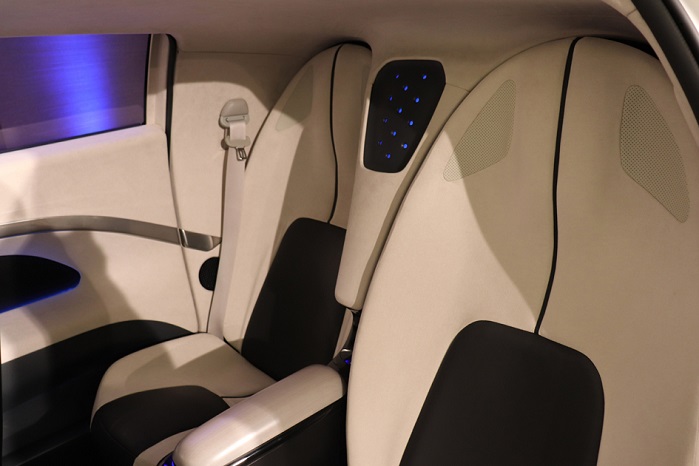 In January this year Asahi Kasei announced li-ion battery separator expansions in both Japan and the USA which will see its annual capacity increase to 1.1 billion square metres annually. At the same time, the company announced an expansion of its Leona polyamide 6.6 filaments for airbags to an annual capacity of 38,000 tons annually.
Fibre innovations
The AKXY – for Asahi Kasei and You – has been developed solely with the intention of opening up dialogue with the OEMs.
At present it has a steering wheel, but in further iterations this is likely to disappear, and it features no less than 35 of the company's innovations for lightweighting opportunities, as well as concepts for electrification and autonomous driving.
The seating and interior of the vehicle features Lamous artificial leather, the close rival to Alcantara that is marketed in Europe as Dinamica by the Italian company Miko. Miko has operated as a division of Sage Automotive using an Asahi Kasei-developed process and with its fibres supplied from Japan up to now.
For the floor mats, PTT fibres are employed in nonwovens for their excellent shape recovery, cushioning and easy dirt removal. The seat skin linings are made from Eltas continuous filament spunbonds and Precise multi-layered PET spunbonds are employed in various combinations with other materials for acoustic insulation.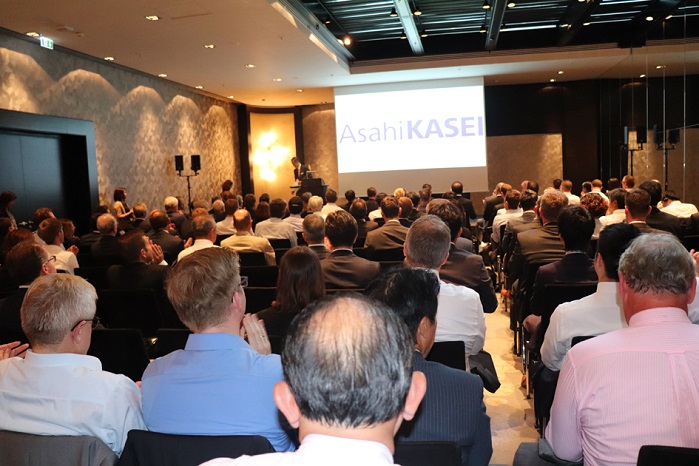 Leona polyamide is employed both in resin form in a number of components, and as filament in the tyres and airbags. Two further textile developments of note are CBF Hybrid Composite, a lightweight material with excellent dimensional stability based on uniformly-dispersed cellulose nanofibres in a thermoplastic resin, and composites of Leona and glass fibres for shock absorbing parts.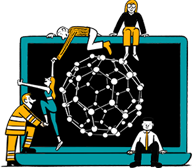 Business intelligence for the fibre, textiles and apparel industries: technologies, innovations, markets, investments, trade policy, sourcing, strategy...
Find out more