Interview
Eliminating silo thinking and the word 'waste', plus a tip from Jimi Hendrix
An extremely interesting exchange of ideas took place on the subject of biodegradability and the challenges in communicating new concepts at Innovate Textiles & Apparel virtual trade show.
20th October 2020
Innovation in Textiles
| Online
An extremely interesting exchange of ideas took place on the subject of biodegradability and the challenges in communicating new concepts during a roundtable at the currently running Innovate Textiles & Apparel virtual trade show.
Taking part in the discussion led by Fiona Haran of WTIN on October 16th, were Vanessa Mason, senior vice president at leading insulation manufacturer Primaloft, headquartered in New York, Hannes Schoenegger, CEO of Bananatex, a spin-off of the Zurich-based bag maker Qwstion, and Erik Lindvall, CEO of Stockholm design studio Guringo, which is behind a new material concept called Streamateria.
Primaloft Bio
Primaloft is currently preparing for the consumer launch of Primaloft Bio – billed as the first-ever biodegradable, 100% recycled synthetic insulation and fabric – with around 15 brand partners this Autumn.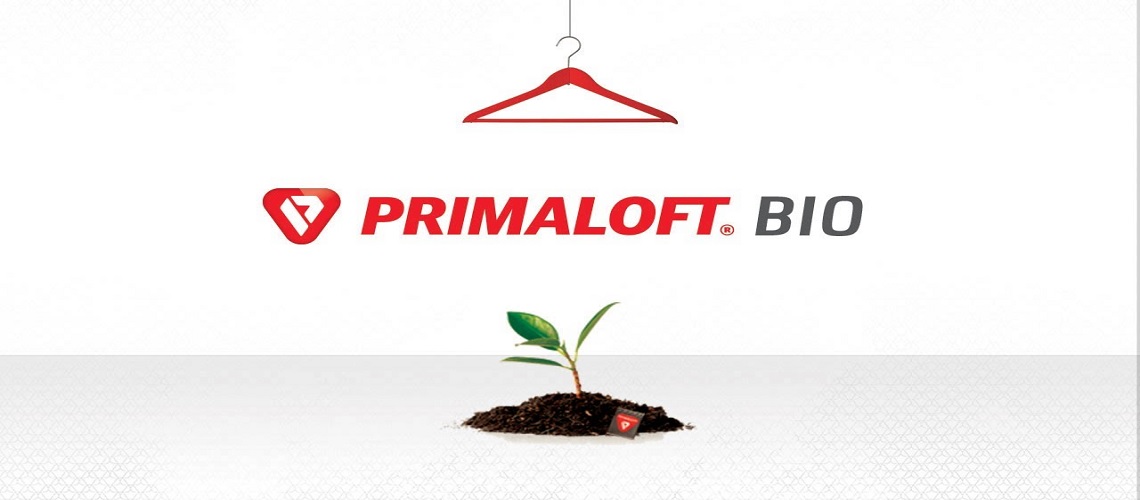 In accelerated test conditions, Primaloft Bio fibres reach near complete biodegradation in under two years, while standard polyester remains almost completely intact. Independent testing has also shown that the soil left behind from the degradation process contains no plastic and remains perfectly suitable for plant growth.
Mason said the company had been using recyclable materials since 1997 and the new product was the result of a five-year R&D project specifically to address the microplastics issue.
"We spent two years on the manufacturing process and a further year on testing and validation," she said. "Testing and validation is a real bottleneck in getting products to market, along with the expense it entails."
The company is having to be extremely careful in marketing the biodegradability of Primaloft Bio, since it is covered by specific laws and guidelines, especially in California, where it is not possible to claim any plastic is biodegradable.
"It's an old law, that hasn't caught up yet," said Mason. "On our tags, we are recommending manufacturers visit our landing page for advice on what claims they can make on their garments for what markets."
Bananatex
Behind the development of Bananatex fabric is a collaboration between Qwstion and yarn and weaving specialists in Taiwan.
The fabric is billed as the world's first durable, waterproof fabric made purely from banana plants. Cultivated in the Philippines within a natural ecosystem of sustainable forestry, the plant requires no chemical treatments.
Its self-sufficiency has made it an important contributor to reforestation of areas once eroded by palm plantations, while enhancing the prosperity of local farmers.
Three years of research and development resulted in the new material, that is a viable alternative to the synthetic fabrics that the majority of bags are made of today, Schoenegger said.
Streamateria
Streamateria is a biodegradable material made in a closed loop process from 3D printed PLA and then coated with a tissue of foamed cellulose fibres and bioplastic containing alcohol, fat and residuals from the food industry.
It has been employed in the latest biodesign running collection of German sportswear giant Puma, Design to Fade, along with dyes based on bacteria developed in the Dutch project Living Colour.
"The concept is to create garments that begin to die from the beginning, as part of a new ecosystem on an industrial scale," Lindvall explained. "The industry is still designing products that are intended to last for 200 washes, but it's time to start considering garments not as products, but as temporary experiences you don't own. This is what has happened in the music, film and gaming industries, where you pay to experience, but not to own products forever.
"Another comparison for such a garment would be to a plate of food, but it's challenging to present such disruptive ideas when the market is still invested in the concept of quality and the longevity or products."
The EU, he added sees five steps to circularity and reducing waste – minimise, reuse, recycle, recover as energy, or landfill.
"We just want to go straight from minimise to recycle," Lindvall said.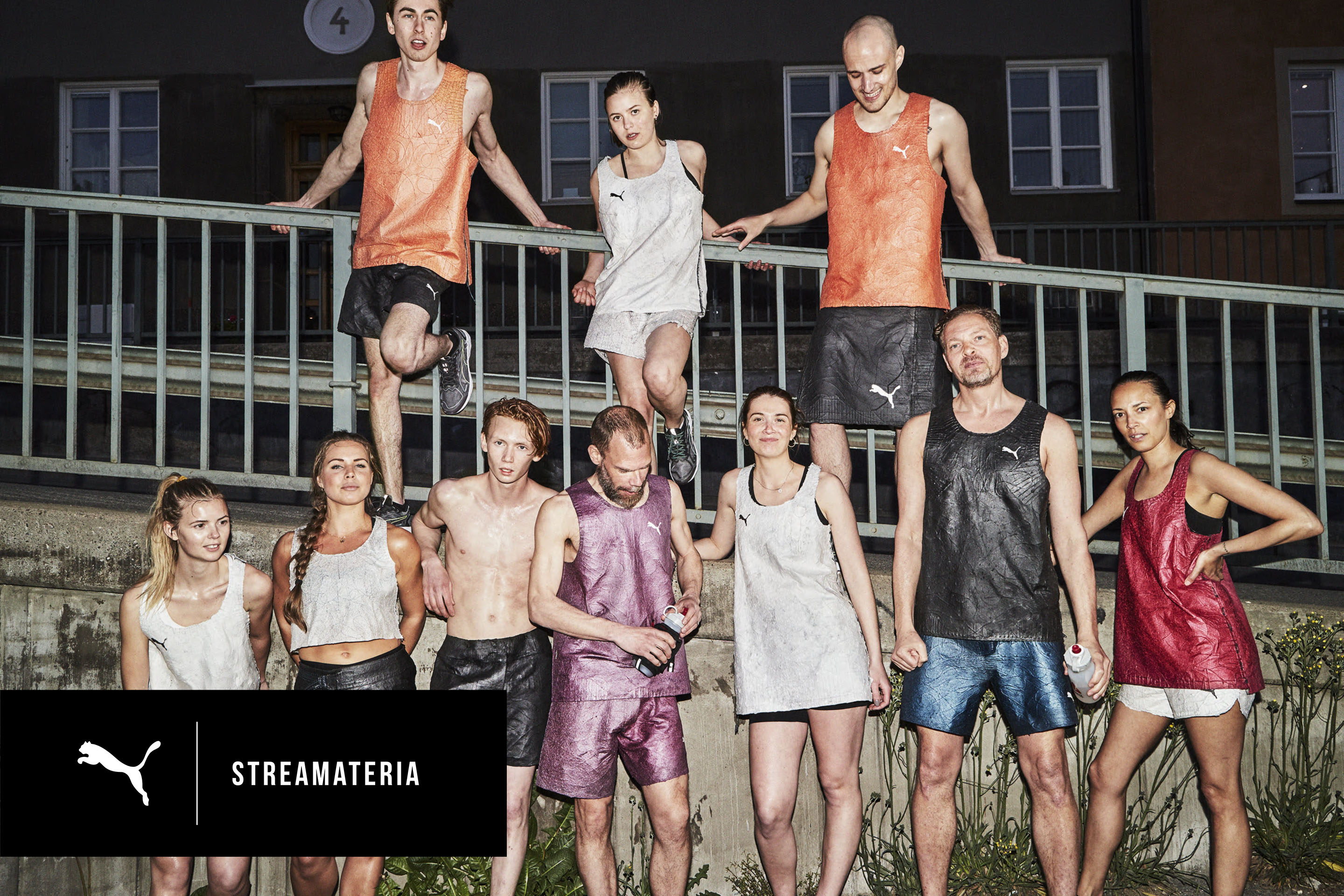 Rented from nature
"These are the models of the future, there's no doubt about it," said Schoenegger. "It's a great way to think. The Bananatex approach is to use truly circular materials that go back into the ground and can be considered to have been rented from nature. Covid-19 has changed many perspectives and opened the door to steps the industry as a whole should take."
Pollution of language is a big challenge, he added.
"There is greenwashing everywhere, and we need clearer standards about all those terms like 'transparency'. It would be nice to see more innovation from the big brands and less announcements and sustainability goals."
Mason said the industry should collaborate on the notion that circularity is inevitable.
Lindvall added that the industry's current long and complex supply chain no longer works, and the current climate is perfect for disruptive ideas.
"The problem is that innovation needs investment, but everybody is closing the tap right now, so it's a Catch 22 situation," he said.
Future
Discussing future plans, Mason said Primaloft Bio would be expanded throughout the company's product lines, with a series of knitted fabrics to be launched in the next 6-9 months.
"We've also been looking at the textile processes in terms of CO2 in our PURE – produced using reduced emissions – programme, and have already achieved a 48% reduction in the emissions of our thermobonding ovens, with further optimisation planned," she said. "We also continue to look for non-petroleum based raw materials that can perform as well as our current ones, but our materials are components, so would need to be matched with similar outer layers in circular products."
Bananatex fabrics will soon be available in a range of products, Schoenegger said, from bags to sports shoes, jewellery and furniture.
Active ingredients
Guringo and Streamateria meanwhile have a number of new collaborations in the pipeline and are exploring the potential of active ingredients.
"In the Puma project, the functionality that was achieved was incidental, because the components proved to have water and odour absorption properties, but we were asked by a friend who is an ultra marathon runner if it was possible for the fabrics to contain carbs, sugar or salt, to be absorbed through the skin and assist performance.
"He is in the habit of putting honey in his hair to slowly absorb sugar into his body when on long runs – an idea he got from reading that Jim Hendrix used to tape LSD to his chest for a different effect. So we are now exploring ways to use garments to bring minerals and medicine into the body, which we've proved works on a conceptual level."
Lindvall would also like to collaborate with companies outside the textile chain.
"It would be nice to find synergies between unexpected industries," he said. "We are still in silo thinking and talking a lot in innovation programmes about sustainability, biodegradable and compostable, but there have still been no stakeholders from the waste or energy industries, for example, involved.
"We need different, unexpected collaborations if we are going to get rid of the word 'waste' totally. Look at the impact of medical disposables this year. If we could produce sustainable disposables for them, that would be super interesting to us."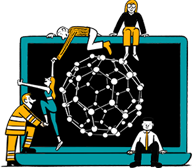 Business intelligence for the fibre, textiles and apparel industries: technologies, innovations, markets, investments, trade policy, sourcing, strategy...
Find out more