Dyeing/​Finishing/​Printing
EUR 3 million raised for fashion-tech company
Textile Innovation Fund, Social Impact Ventures and Bestbase Group invest EUR 3 million in Swedish company We aRe SpinDye.

4th September 2018
Innovation in Textiles
| Stockholm
Textile Innovation Fund (Netherlands), Social Impact Ventures (Netherlands) and Bestbase Group (China) invest EUR 3 million and their active involvement in Swedish fashion-tech company We aRe SpinDye.
We aRe SpinDye has developed a sustainable colouring method for synthetic textiles in the fashion and apparel industry. With the SpinDye-colouring process, water usage is reduced by 75%, the use of chemicals by 90%, energy consumption by 25% and the carbon dioxide emissions footprint is cut by 30 percent compared to traditional dyeing, according to the manufacturer. "We aRe SpinDye is exactly the kind of solution that the industry needs to become more sustainable, as evidenced by their impressive traction with fashion and apparel brands," said Warner Philips, partner at Social Impact Ventures and Board Chair of the Cradle to Cradle Products Innovations Institute.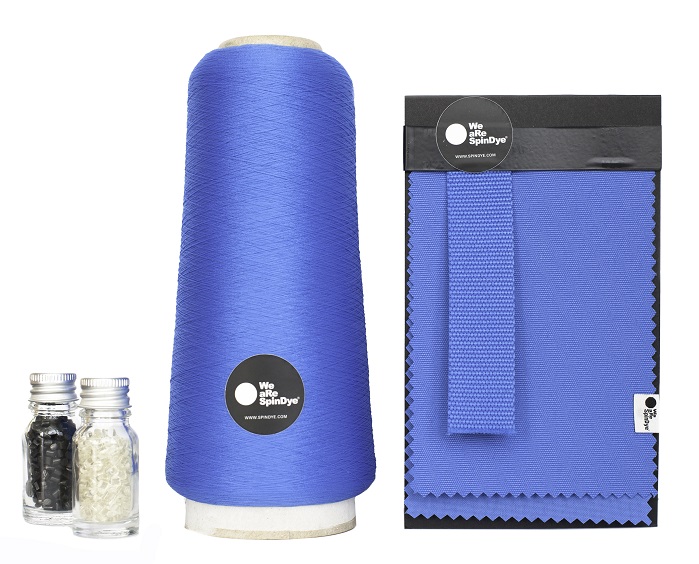 The three investors say they are showing their mutual commitment to drive change in the fashion and apparel industry towards a more sustainable and circular production that can be used by all textile companies concerned with resource efficiency. "We aRe SpinDye is a business ready to scale up its proven sustainable method for colouring synthetic textiles. With the quality and dedication of the We aRe SpinDye team and our partner investors, we are pleased to be on board, creating the impact that is perfectly in sync with the kind of investments the Textile Innovation Fund is aiming for," commented TIF fundmanager Susan van Koeveringe.
The standardised production process leads the highly analogue industry towards a much-needed digital shift, enabling the colour consistency of the fabrics to be precise and replicable and minimizing the risk of recalls and cancelled orders.
Eske Scavenius from Social Impact Ventures, who will be joining SpinDye's Board of Directors, said: "We are very excited to be investing in We aRe SpinDye. We have been on the lookout for scalable innovations that combine business with impact and accelerate the transition towards a clean and healthy textile industry: We aRe SpinDye fits the bill perfectly, and we look forward to supporting the company's growth."
This year We aRe SpinDye got its breakthrough, and brands like Bergans of Norway, Quiksilver, Fjällräven and Odd Molly are using the SpinDye-colouring method. The products are labelled with the SpinDye-sustainability KPIs and logo indicating the fabric is coloured with the SpinDye-colouring method.
During fall 2018, We aRe SpinDye will continue to strengthen its position in the fashion- and sports/outdoor industry by exhibiting and be part of activities at tradeshows like Premiere Vision in Paris, Performance Days and ISPO in Munich.
"We aRe SpinDye was one of the innovators in the second batch of our Fashion for Good-Plug and Play Accelerator Programme. We believe their method is highly relevant to meet the fashion industry's demand. It is great to see that this is already tangible and possible now," said Katrin Ley, Managing Director of Fashion For Good.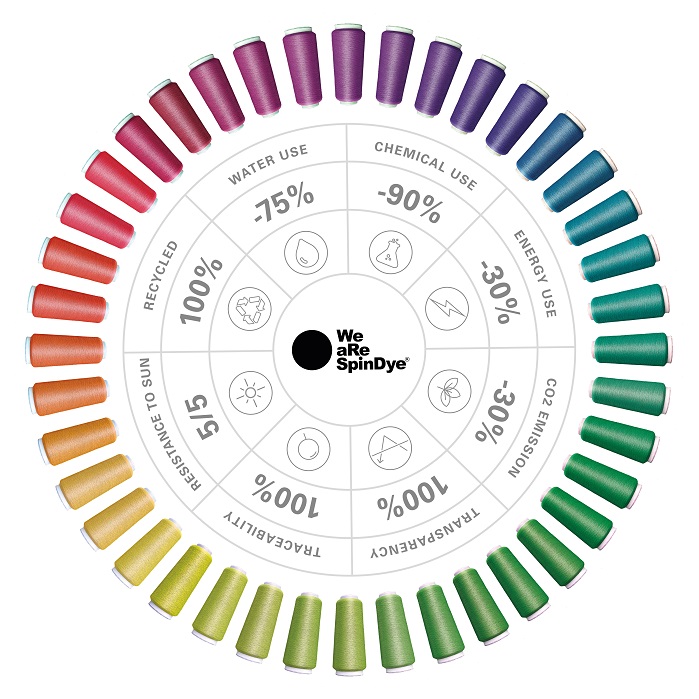 The investments will grow We aRe SpinDye´s commercial reach and the impact of the brand, scale production capabilities and leverage the digital opportunities. "With our three new partners on board we will further fuel the revolution the fashion and apparel industry is going through. The global fashion industry is accountable for massive environmental impact and is one of the least digitalized industries on the globe. We are thrilled to have formed this partnership that will enable us to drive change faster and more effectively," concluded Micke Magnusson, CEO at We aRe SpinDye.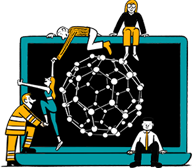 Business intelligence for the fibre, textiles and apparel industries: technologies, innovations, markets, investments, trade policy, sourcing, strategy...
Find out more