15th March 2019, San Marino
Garmon introduces greenofchange Days
The event provides an opportunity to discover the innovative solutions developed by Garmon. © Garmon Chemicals
Textile chemical supplier Garmon Chemicals keeps on promoting the greenofchange platform, a system dedicated to the improvement of environmental safety and performance of textile chemistry.
Following the success of the first greenofchange Day, held in Jakarta on 16 November 2018, an intense schedule of international workshops will now take shape through a series of new appointments for 2019. One event already took place in Lahore, Pakistan, this week, with more events to be held in New Delhi, India, on 13 April, and in Dhaka, Bangladesh, and Shanghai, China, later this year.
As an innovative format that brings together textiles industry stakeholders with the fashion community, greenofchange Days involve teachers, opinion leaders and technicians, encouraged to share their expertise and best-practices. The goal is to improve the knowledge related to sustainability and develop new strategies to enhance the entire industry.
The event also provides an opportunity to discover the innovative solutions developed by Garmon, such as the Stretch Care line, dedicated to increasing the quality and performance of stretch fabrics, or Avol Oxy White, an ecologically advanced substitute of potassium permanganate for denim local bleaching.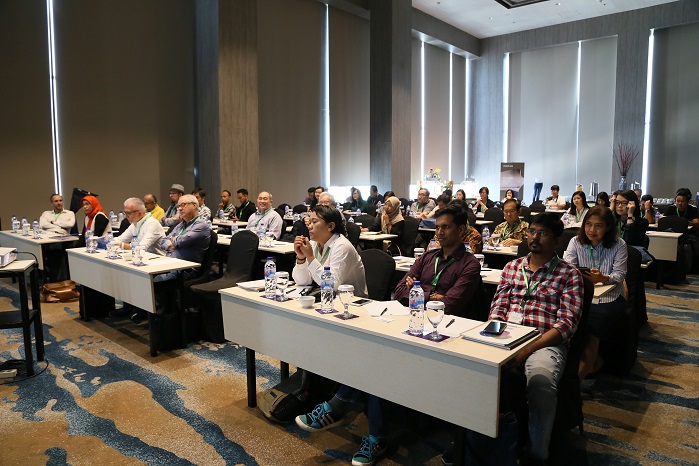 The first greenofchange Day was held in Jakarta on 16 November 2018. © Garmon Chemicals
"For us, enhancing our platform trough the greenofchange Days means to strengthen the involvement of the entire industry in the sustainable change," said Donald Mulazzani, Marketing and Business Development Director of Garmon Chemicals. "A greenofchange process constitute a concrete action to help the environment, an important response to the challenges of an industry that aims to be truly sustainable."
With the greenofchange platform, Garmon offers an innovative approach to the problem of sustainability in the fashion industry. To respect the greenofchange guidelines, garments must be treated with certified Garmon chemicals, through a finishing process based on the efficient use of resources.
When the finishing process is compliant with all of the greenofchange requirements, the brand can distribute the garments with a special hangtag that includes a QR code. Scanning the code, it will be possible to know the exact amount of the natural resources saved during the finishing of the garment, together with other information about the safety for the environment, workers and final consumers.
This article is also appears in...