Opinion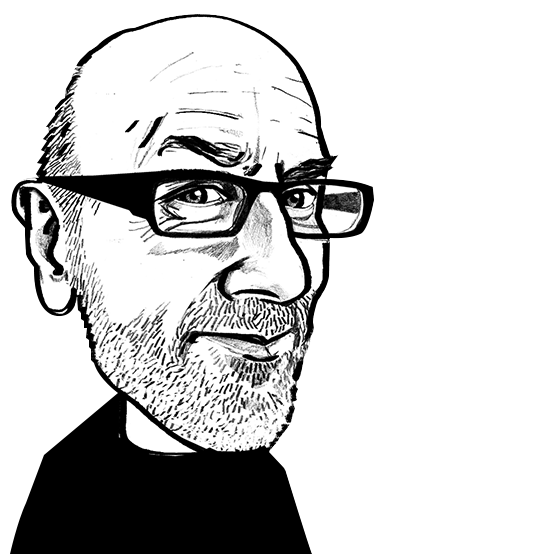 In pursuit of purity at Dornbirn 2019
Adrian Wilson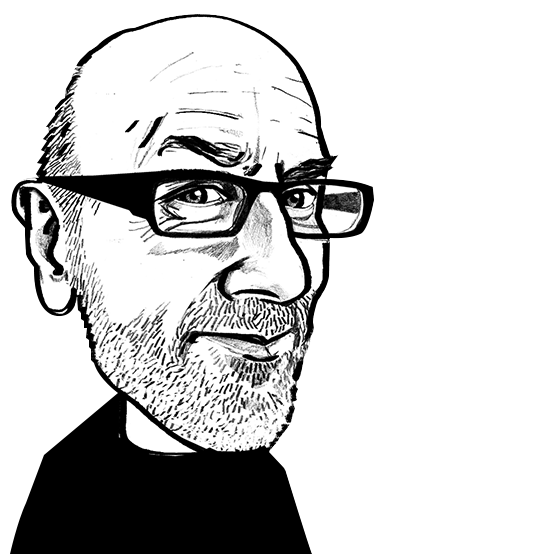 Over 100 presentations on the latest developments in fibre engineering and processing were made to more than 700 delegates.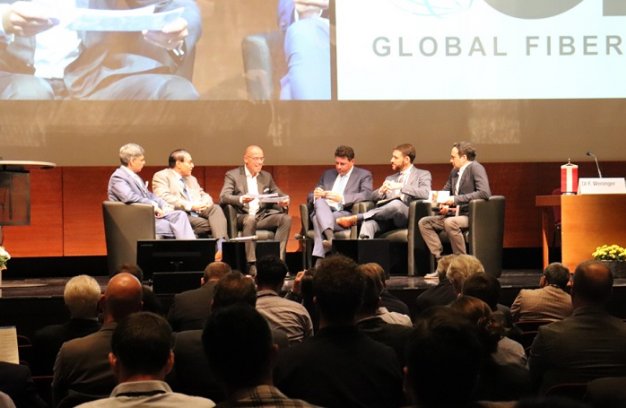 17th September 2019
Adrian Wilson
| Dornbirn
Pictured at the Dornbirn-GFC (left to right) are Gunjan Sharma (Reliance Industries), Uday Gill (Indorama), moderator Walter Woitsch, Robert van de Kerkhof (Lenzing) Mauro Scalia (Euratex) and Yogendra Dandapure (Lululemon). © Adrian Wilson
Over 100 presentations on the latest developments in fibre engineering and processing were made to more than 700 delegates at the 58th Dornbirn Global Fiber Conference (GFC) which took place from 11-13 September in the Austrian town.
During a CEO panel discussion entitled 'Sustainability/Circular Economy – are we leading or lagging?', it was observed that of the more than 100 million tons of fibres now produced annually, 75% of all textiles made from them are still going to landfill or incineration, 97% of which could potentially be turned back into virgin feedstock.
What became very clear at the event, however, was that gravitating against major progress in respect of sustainability and any kind of circular economy, is firstly, the sheer complexity of the textile industry's global supply chains. Secondly, highly engineered fabric constructions – with a prevalence of blended materials, high elastane content, finishing treatments etc – are also now proving to be a further obstacle.
Price driven
Robert van de Kerkhof, CCO at Lenzing and president of the Austrian Fibers Institute, spoke of the difficulties of introducing new sustainable innovations to such an elongated fibre chain.
There were historic political reasons for Dornbirn's selection as the neutral place for the Global Fiber Conference since 1961 – before the erection of the Berlin Wall. © Adrian Wilson
"In such a price-driven market, it's difficult to introduce new products such as our Refibra, which is based on sustainable wood-derived cellulose and regenerated cotton waste," he said. "The problem is that every part of the chain wants to add a surcharge for it, from the spinners, through to the weavers and on to the finishers and to the commission sellers. This may in total only raise the overall cost of a garment to the consumer by ten cents, but that's viewed as too much of an additional cost by the brands. I'm sceptical about the sustainability targets of many of the big apparel brands, because they seldom talk to fibre producers, and the only way we're going to move forward is through forging partnerships all along the supply chain."
Without even considering post-consumer waste, he added 12% of the material employed from fibres to fabrics in production is waste to start with.
Resource streams
"Most garments are blends and we have to accept that," van de Kerkhof said, adding that it is almost impossible to recycle a finished garment if what's in it is not fully known.
"This makes transparency and traceability very important now."
In the push towards circularity in the manufacturing industries in general, however, it's clear that the purity of resource streams will become paramount. Only this will allow materials like fibres and plastics to get anywhere near the extended life through continued reuse (in valuable products) that other materials such as steel, aluminium and even glass and wood have today.
The PET plastic bottles industry is achieving rapid progress in this respect, with momentum driven by global giants like Coca Cola and Pepsico. All that is required to really complete this circular success story is enhanced infrastructure for collection and the scaling up of technologies. Consultancy Wood Mackenzie Chemicals estimates that the current recycling rate for PET bottles is still only about 58% in Europe.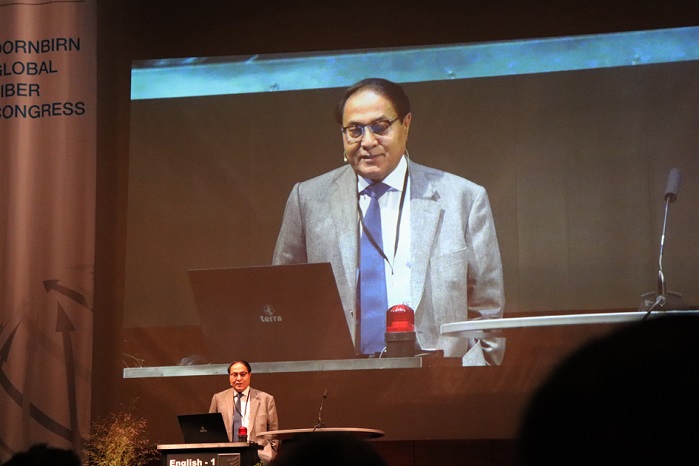 Uday Gill: "The textiles industry can't 'piggy-back' on recycled PET bottles". © Adrian Wilson
Gunjan Sharma of Reliance Industries spoke of his company's success in PET bottle collection in India, which has increased by 80% in recent years. Reliance is now collecting an annual 2 billion bottles, which are being recycled into fibres.
Yet Yogendra Dandapure, innovation director at Lululemon, observed that although many apparel brands had committed to using 100% recycled PET, there simply won't be enough availability to meet their goals.
"What about post-consumer textiles?" he asked. "Most of the R&D that is happening seems to be still based on the linear model of textiles."
Like for like
Uday Gill, CEO of Indorama Ventures (IVL) further warned that the textile industry could not expect to 'piggy-back' on recycled PET bottles, because all of today's existing capacity – and what will become available through improved collection in the future – will eventually be swallowed up and controlled by the major drinks manufacturers themselves.
There needs to be "like-for-like" recycling, he said, meaning textiles need to somehow be turned back into new textiles endlessly, without losing the value of their raw materials.
As one of the leading suppliers of PET polyester to both the plastics and textiles industries, with sales in 2018 of US$ 10.7 billion, IVL has just announced a $US 1.5 billion investment programme for new recycling initiatives, mainly focused on PET resins.
Chemical route
"Textiles face many more challenges than PET bottles and we have still to fully work out how to properly segregate the different materials involved," Gill said. "Mechanical recycling is not the answer because it won't deliver the quality. We believe that chemical recycling will be the answer, both in terms of economics of scale and the necessary quality."
IVL is investing in some very interesting new companies, such as Canada-based Loop Technology, which has developed a method of recycling plastics of no or little value into new, virgin-quality PET, and Ioniqa, which has built its first 10-000-ton PET plastic upcycling factory in The Netherlands.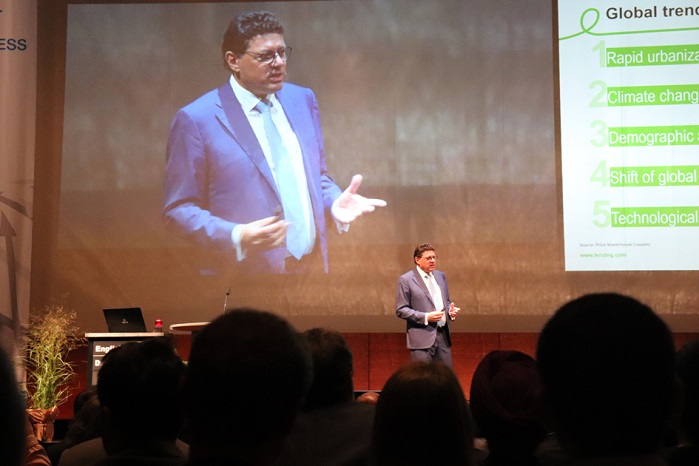 Robert van de Kerkhof: "Most garments are blends and we have to accept that." © Adrian Wilson
Yet when applied to the recycling of used apparel, there will still be a lot of waste remaining, simply because of the complexity of today's textiles.
Waste Framework
Mauro Scalia of Euratex mentioned new EU legislation such as the Single Use Plastics Directive, and in particular, the latest amendments to the EU's Waste Framework Directive which are both looming on the horizon.
The updated Waste Framework will oblige member states to set up separate collections for textiles by January 2025, but where all this textile waste will go – and who will pay for its collection, sorting, recycling or disposal – is yet to be finalised.
All of the panel were in agreement that – given the likelihood of stricter legislation and the continued and increasing generation of waste – big change is certainly what's needed. Any kind of single and unified solution, however, still seems a long way off.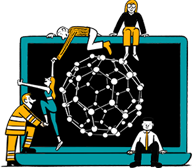 Business intelligence for the fibre, textiles and apparel industries: technologies, innovations, markets, investments, trade policy, sourcing, strategy...
Find out more