22nd March 2019, Valencia
Jeanologia launches H2 Zero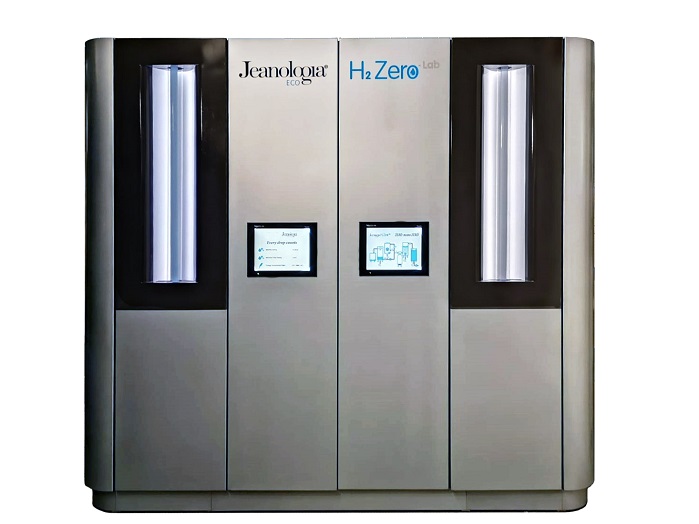 H2 Zero recycles the little water that it needs by using a combination of its jean production technologies. © Jeanologia
Jeanologia, a leader in the development of eco-efficient technology, has launched H2 Zero, a new technology designed to eliminate discharge in the textiles industry. The new technology aims to contribute to the "dehydration and detoxification" of the textiles industry. Furthermore, it will allow Jeanologia to continue an annual growth of 50% for the next three years in its ecological income statement, the company says.
Jeanologia is a European company that delivers an ecological income statement, through which it measures cubic meters of contaminated water that do not go into our rivers and seas, thanks to its technology and services.
According the UN, the textiles industry is the second most polluting industry on the planet and is responsible for 20% of the toxins that contaminate our water. H2 Zero recycles the little water that it needs by using a combination of its jean production technologies. This tool has been successfully tried and tested by a few brands, the manufacturer explains.
"2018 has been a record year during which we have become technological partners to big companies so that together we can make advances in changing the textile industry," said Enrique Silla, Jeanologia's CEO. During the past year, Jeanologia has achieved "the perfect integration of hardware and software, making a set of technologies available to companies that allow for a sustainable production going from the material to the finished garment".
For World Water Day, which takes place today, Jeanologia highlights that in 2018, it saved 10,651,000 cubic metres of water, 27% more than the previous year. This is an equivalent to the amount needed for the annual consumption of 584,000 people, according to the World Health Organization's recommendations.
"Our objective isn't to be the best in the world but to be the best for the world. To do so, we have given ourselves the objective of eliminating the use of water and total discharge in the world jean production within five years," commented Mr Silla. "This will be the first step to detoxify the textiles industry."
This article is also appears in...