Fibres/​Yarns/​Fabrics
Lenzing Refibra gives cotton waste a second life
The new fibre type is especially suitable for knitted applications, such as knitted footwear uppers, the company reports.


Warning: DOMDocument::loadHTML(): Input is not proper UTF-8, indicate encoding ! in Entity, line: 1 in /var/www/vhosts/innovationintextiles.com/httpdocs/lib/class/article_image_refactorer.php on line 34

27th September 2019
Innovation in Textiles
| Milan/Lenzing
The new fibre type is especially suitable for knitted applications. © Lenzing
Lenzing has announced a new milestone for its pioneering Refibra technology with a 30% increase in recycled raw materials usage to further drive circular economy in the textiles segment. The new offering is now available in the family of Tencel Lyocell fibres with low fibrillation properties.
In addition to having low fibrillation and moisture management properties, the fibres also feature enhanced breathability, along with silky smoothness and strength. The new fibre type is especially suitable for knitted applications, such as knitted footwear uppers, the company reports.
Closed loop production
Tencel Lyocell fibres with Refibra technology are one of most sustainable fibres available today, according to the manufacturer. The raw materials come from responsibly harvested wood combined with reclaimed cotton scraps. The resulting pulp is then manufactured into Tencel Lyocell fibres with Refibra technology in Lenzing's award-winning, closed loop production facility.
In addition, Tencel Lyocell fibres with Refibra technology are compostable and biodegradable in soil and water, key attributes that make possible its contributions to circular economy. Now, Tencel Lyocell fibres with Refibra technology are even more sustainable with an increase of pulp from cotton scraps, the company says.
Looking for sustainable alternatives
As climate change concerns increase, more and more brands are focusing on environmental protection and sustainability, the new Tencel Lyocell fibres with Refibra technology will contribute substantially to the circular economy approach.
"There is definitely an ongoing shift in consumer demand," noticed Birgit Schnetzlinger, Lenzing's Business Manager for Footwear. "The new consumers think more critical. They want to know, where to product is coming from and ask for transparency. Social media gives consumers a voice and it is a strong tool to express opinions and influence. Ethical consumerism is just at its beginning."
Tencel Lyocell fibres with Refibra technology are designed to provide full transparency to the supply chain. Lenzing has developed a new identification system to assure customers that the products they buy are made with sustainable Tencel fibres produced with Refibra technology. Tencel x Refibra fibres can be identified at any step of the supply chain from yarn to fabric to final product. This supports transparency and quality assurance in today's complex global supply chain.
New business model
Lenzing works closely with both vendors on one side and customers on the other to facilitate process changes or product developments that contribute to higher sustainability and circular economy. "Through co-branding programmes with retailers/brands we are able to convey the value of Tencel x Refibra," the company concludes.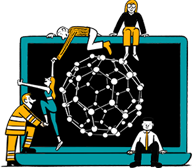 Business intelligence for the fibre, textiles and apparel industries: technologies, innovations, markets, investments, trade policy, sourcing, strategy...
Find out more