Research/​Development/​Education
Transparency and incentives needed to unblock environmental transformation of apparel industry
Researchers are now calling for an acceleration of industry action and tool innovation to drive real transformation.
17th August 2020
Innovation in Textiles
| Berkeley, California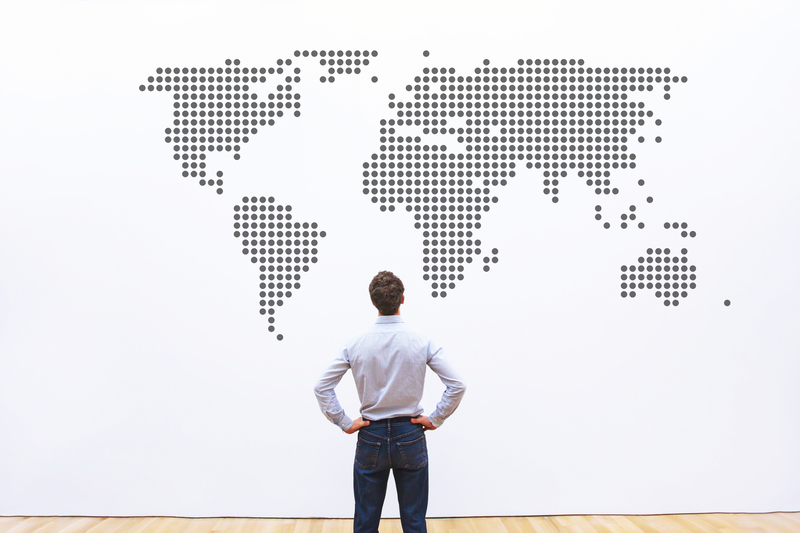 © Dreamstime.
A four-year study by researchers at the University of California, Berkeley has found that without real action from apparel brands around transparency and incentives, the potential for the fashion industry's sustainability tools to transform the industry is limited. The researchers are now calling for an acceleration of industry action and tool innovation to drive real transformation.
The fashion industry is one of the most polluting sectors globally, accounting for an estimated 10 %of global greenhouse gas emissions and emitting hazardous chemicals into waterways, the researchers say. Yet, despite millions of dollars in spending, many attempts at new environmental standards, codes, monitoring, and capacity building programmes are still failing to drive significant progress in environmental performance, they add.
Higg FEM
This study focuses on the Higg Facility Environmental Module (FEM), part of the Higg Index suite of tools, developed by the Sustainable Apparel Coalition (SAC) and now delivered by a technology spin-off, Higg Co. The Higg FEM is widely regarded as a technologically advanced information-based strategy in the apparel sector. The annual Higg FEM measures an apparel facility's environmental management capabilities, procedures and plans and the self-assessment is carried out by thousands of factories every year.
UC Berkeley's Professor of Environmental and Labour Policy Dara O'Rourke and PhD candidate Niklas Lollo set out to learn whether the Higg FEM is creating meaningful change within garment-making facilities. The SAC granted full access to its data set and the findings are based on three years of FEM data, a survey of top-performing facilities, and case studies of eight facilities in Bangladesh and China.
The independent research concludes that while the Higg Index has laid an important foundation for factory measurement, its effectiveness in driving real action has been limited by slow progress on transparency and a lack of incentives between buyers and factories. Higg FEM assessment scores are shared privately between suppliers and buyers only. O'Rourke and Lollo recommend greater public transparency of the data as a means to incentivise genuine transformation at buyer and supplier level. The SAC and Higg Co announced recently that verified assessments from manufacturers may be shared publicly by the end of 2020.
O'Rourke, who has been studying global supply chains for 20 years, said: "The SAC has become the largest effort across industry to establish standards and improve conditions. It counts 40% of the apparel industry as members and we thought it was critical that someone independently look at this initiative to understand if it's having an impact."
Solid foundation
"Despite years of effort, we see continued problems and slow progress in the global apparel industry. We believe the Higg FEM has created a solid foundation, but it can and should move further to advance consumer-facing transparency. Providing information that is material and meaningful to consumers, investors, and NGOs will unlock incentives for the best brands and factories."
"With greater disclosure of Higg scores, top-performing producers would benefit from recognition in the market, resulting in more orders and better buyer relationships. It is time for apparel brands to move from just grading factories, to truly incentivizing them to improve conditions for workers and the environment. This opportunity is something that leading brands and retailers should be taking on as consumer expectations continue to rise."
The SAC released Higg FEM v3.0 while the study was underway, and while it has made a number of improvements, O'Rourke and Lollo said it does not yet solve the fundamental issues of data transparency and incentives. The researchers did note that the most innovative Higg FEM practices involve direct brand support and creating stronger connections between existing facility and brand measurement tools within the Higg Index could be an important mechanism for change.
"When the SAC spun out Higg Co last year as a standalone technology company, it did so to accelerate development and delivery of the Higg Index tools and move faster towards performance improvement and transparency," says Amina Razvi, Executive Director of the Sustainable Apparel Coalition. "In this complex work, our first step is collecting consistent and comparable data. We agree that there is more work to be done to link facility performance measurement and incentives across the value chain, and with the completion of the Higg suite of tools this year, the industry is now positioned to scale and accelerate transformation."
Full report
Click on the following link to read the full report: Measurement without Clear Incentives to Improve: The Impacts of the Higg Facility Environmental Module (FEM) on Apparel Factory Practice and Performance.
Measurement without Clear Incentives to Improve: The Impacts of the Higg Facility Environmental Module (FEM) on Apparel Factory Practices and Performance is the final output of a 4-year analysis of the implementation and effectiveness of the FEM v2.0 by Dara O' Rourke and Niklas Lollo at University of California, Berkeley. This report has been made possible by support from Laudes Foundation.
Dara O'Rourke is both a professor and practitioner studying the environmental, health, and social impacts of global supply chains. Dr. O'Rourke teaches environmental and labour policy at the University of California, Berkeley, was the co-founder and Chief Sustainability Officer of GoodGuide, and founded the Sustainability Science and Innovation team at Amazon.com. Dr. O'Rourke has consulted to the World Bank, the United Nations Development Programme, the United Nations Environment Programme, the Organization for Economic Cooperation and Development, and a wide range of non-governmental organizations. His report on Nike's labour practices in Vietnam in the 1990's led to a front-page New York Times exposé and helped ignite a new era of corporate accountability and transparency. Dr. O'Rourke has published three books, and dozens of academic articles, including the award-winning Community-Driven Regulation (MIT Press, 2004) and Shopping for Good (MIT Press, 2012). Dr. O'Rourke was previously a professor at MIT. He holds an MS and Ph.D. from the University of California, Berkeley, and a BS from MIT.
Niklas Lollo is a doctoral candidate at UC Berkeley in the Energy & Resources Group. His doctoral thesis examines data-centric schemes for sustainable production and consumption of consumer goods. Niklas' published work can be found in Annual Review of Environment and Resources, PLOS One, and Nature: Scientific Data. He holds an MS and BA from UC Berkeley.
Laudes Foundation is an independent foundation joining the growing movement to accelerate the transition to a just and regenerative economy. Responding to the dual crises of climate breakdown and inequality, Laudes supports brave action that will inspire and challenge industry to harness its power for good.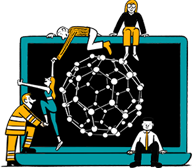 Business intelligence for the fibre, textiles and apparel industries: technologies, innovations, markets, investments, trade policy, sourcing, strategy...
Find out more