Kloters, an Italian fashion start-up, introduces a new zero-impact genderless cotton RepAir T-shirt, entirely produced in Italy, which is designed to help clean the air from pollution. The new product utilises theBreath, a patented material, certified according to ISO, ANSI /AHAM AC – 1- 2002 standard, that is said to capture pollutants including NOx, Sox, bacteria and unpleasant odours.
According to the company, every RepAir T-shirt is able to offset the pollution emissions of two cars, as shown by extensive studies, including several lab tests based on international standards and chemical analysis on the air. "Now everyone can contribute to cleaning the environment actively, without effort, just by wearing a t-shirt," the company explains.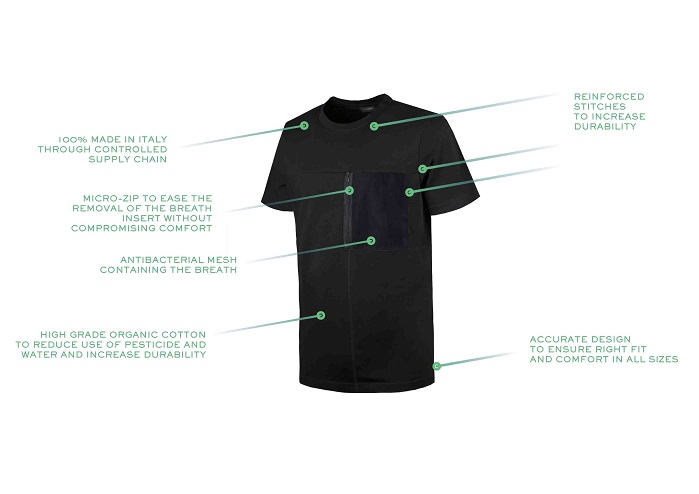 "A daily, simple and necessary activity becomes a truly ecologically-sensitive action. The more people wear RepAir, the more the world benefits, creating a network effect to reduce a common problem: it truly is sharing ecology."
Sharing ecology
RepAir works with zero-impact and doesn't need to be activated or powered by any external energy sources. The theBreath cloth is composed of two external printable layers, a water-resistant anti-bacterial fabric that encloses an intermediate core, made of dioxin absorbent fibre enhanced by nano molecules, capable of separating, absorbing and retaining NOx, Sox, VOC and other pollutants in the atmosphere.
In addition to its sustainable benefits, RepAir is a fashion product, offering comfort and style. RepAir T-shirts, available in black and white, feature timeless and smart design. Each item is made to last by using high-grade cotton and reinforced seams.
"Every year, more than 2 billion T-shirts are sold. Longer lasting products mean a reduced need for new products and mean a positive impact on the environment. Furthermore, the whole production is in Italy, by trusted suppliers, minimising the impact of moving goods before they reach Kloters," the company reports.
Elegance, wearability and comfort
"The biggest challenge of the project was to realise a smart and aesthetically pleasant product, that also seamlessly integrates an innovative technology without affecting elegance, wearability and comfort," said Silvio Perucca, Kloters Brand Product and Sales Manager.
"We are extremely proud of the result of our efforts. RepAir is the expression of our brand's philosophy, captured in our motto of Feeling Good," said Marco Lo Greco, Kloters brand and marketing manager. "Our aim was to create a 'fashion product' not only pleasant to wear that looks good, but something capable of positively acting on the environment. We started analysing the market and we found theBreath that perfectly met our needs. The company that produces it, Anemotech, has been very enthusiastic about the project and our collaboration started immediately.Our dream has become a reality".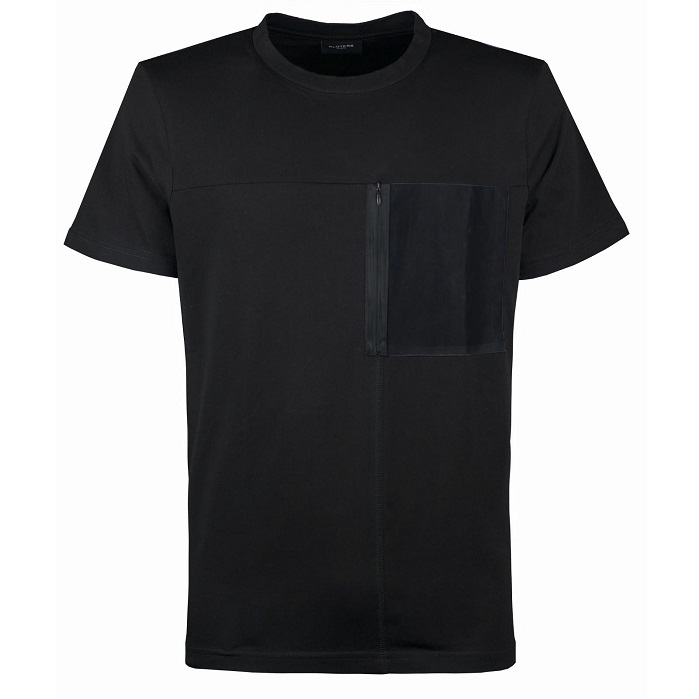 RepAir will be available in stores and online in June. In May it will launch a Kickstarter campaign where product will be available, pre-released at a special price.
Kloters
Kloters is a male fashion brand founded three years ago, focusing on delivering comfort, style and sustainability. The first collection was presented in June 2015 at Palais de la Bourse in Paris. The refined cotton products had success with international buyers. In a very short time distribution reached 17 countries through 110 luxury multibrand stores.
Japan, Korea, China, Germany, France, and the UK are some of the countries where the brand is sold. From 2016, Kloters refocused on direct channels, with the aim of being closer to the final customer. Kloters opened the e-shop and in April 2016 a first flagship store in Turin, which is also its operational headquarters. In June 2017, Kloters opened a second store in Alassio.
Anemotech, a company behind theBreath technology, is an Italian start-up born in 2014 to study and develop products aimed at improving the quality of people's lives. the Breath is patented and certificated according to ISO, ANSI /AHAM AC – 1- 2002 standards.
This article is also appears in...