Fibres/​Yarns/​Fabrics
Unifi achieves profitability expectations in tough market
Imports of polyester textured yarn from China and India placed considerable pressure on margins in the US during fiscal 2019.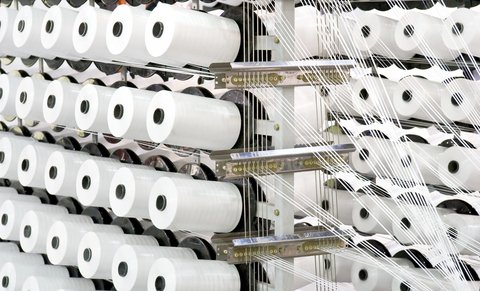 8th August 2019
Innovation in Textiles
| Greensboro, NC
Unifi, a leading innovator in recycled and synthetic yarns, has released operating results for the fourth fiscal quarter and fiscal year that ended on 30 June 2019, reporting net income of US$ 1.0 million, compared to US$ 10.8 million. Adjusted EBITDA was US$ 12.7 million, compared to US$ 15.3 million.
Sales volumes grew by 6%, led by PVA product sales in Asia. However, unfavourable foreign currency translation of US$ 4.1 million decreased net sales in the fourth quarter of fiscal 2019 to US$ 179.5 million, compared to US$ 181.3 million. Gross profit decreased from US$ 23.9 million to US$ 18.3 million, adversely impacted by pressures from low-cost competition, primarily in the US. Operating income decreased from US$ 9.3 million to US$ 5.3 million.
Challenging year
"Despite the persistent headwinds we faced throughout fiscal 2019, we achieved our fourth quarter volume and profitability expectations, made progress towards revitalising our position in the Americas, and exited fiscal 2019 with momentum," said Tom Caudle, President and COO of Unifi.
"Throughout a challenging fiscal 2019, we grew our top-line by 4%, took aggressive steps to better align our cost structure, entered fiscal 2020 having achieved our goal to reduce our future SG&A by approximately 15% from its prior annual run-rate, and made further commitment to the Americas by announcing our use of exclusive new texturing technology in the coming years. Overall, I am proud of our team as we remain focused on delivering long-term shareholder value, and our short-term initiatives continue to fuel a resurgence for this unique global company."
Recent trade developments
On 26 June, the US Department of Commerce announced affirmative preliminary antidumping duty determinations on imports of polyester textured yarn from China at rates of 65% or more and India at rates of 10% or more. In addition, due to the "critical circumstances" resulting from a significant spike in Chinese imports in the months immediately following the filing of the company's October 2018 trade petitions, antidumping duties are applied retroactively for subject imports from China, beginning 90 days prior to the date that the duties go into effect.
As previously announced in April, the Commerce Department established affirmative preliminary countervailing duty determinations on unfairly subsidised imports of polyester textured yarn from China at rates of 32% or more and India at rates of 7% or more.
US importers of the subject yarns are currently required to post cash deposits to cover the antidumping and countervailing duties issued under the preliminary determinations. Final determinations of dumping, subsidisation and injury are expected by the end of 2019.
Year results
Sales volumes in fiscal 2019 increased by 7% from fiscal 2018, led by PVA product sales in Asia. Net sales increased to US$ 708.8 million, compared to US$ 678.9 million. However, unfavourable foreign currency translation negatively impacted fiscal 2019 net sales by US$ 21.4 million. When adjusting for this impact, net sales exhibited strong growth and increased US$ 51.3 million, or 7.6%, year over year.
Operating income was US$ 11.0 million, compared to US$ 28.8 million. Net income was US$ 2.5 million, compared to US$ 31.7 million. Adjusted EBITDA was US$ 36.3 million, compared to US$ 52.3 million, driven primarily by unfavourable raw material cost fluctuations and competitive import pressures.
Outlook
"As we look to fiscal 2020, we remain optimistic. The combination of our ongoing growth efforts to drive our innovative and recycled portfolios globally and the deliberate and considerable reduction of our SG&A cost structure should provide meaningful improvement in our profitability, while further momentum on recent trade activity is expected to lift our domestic operations," concluded Mr Caudle.
"Assuming a stable raw material cost environment for fiscal 2020, we are projecting continued top-line expansion, a doubling of operating income, substantial improvement in our effective tax rate and a significant increase in net income and Adjusted EBITDA."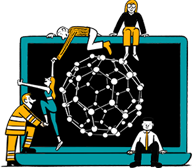 Business intelligence for the fibre, textiles and apparel industries: technologies, innovations, markets, investments, trade policy, sourcing, strategy...
Find out more