Opinion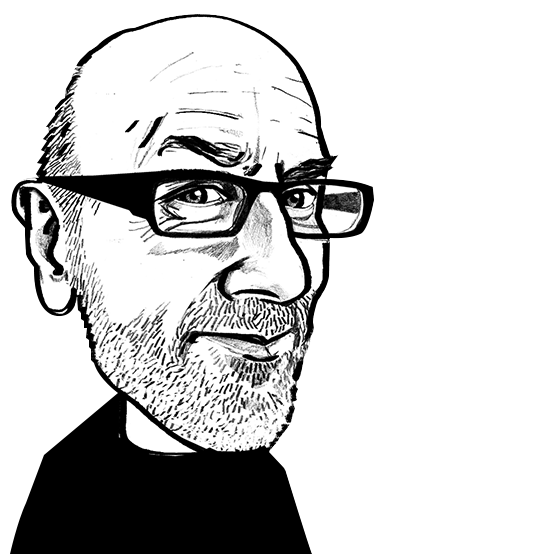 Unveiling the talents at Heimtextil 2023
Adrian Wilson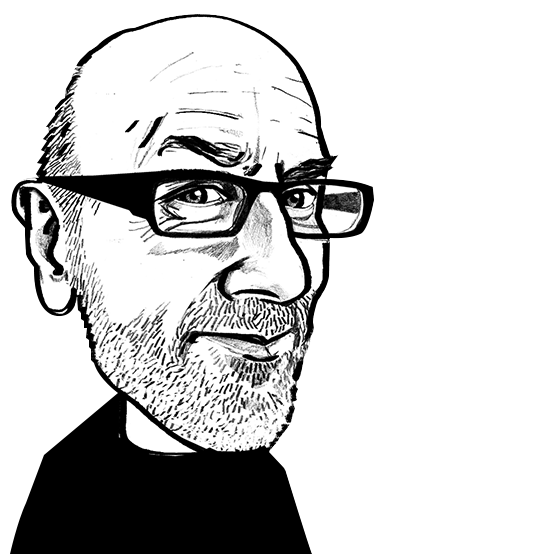 Contract fabrics leader is looking to expand recycling options with a patent pending new chemical regeneration process.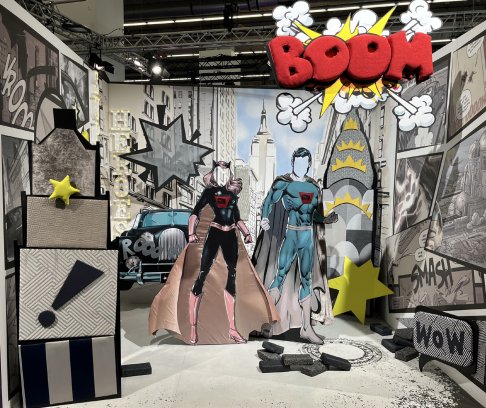 16th January 2023
Adrian Wilson
| Frankfurt, Germany
Trevira CS, the specialist in flame retardant polyester filaments and staple fibres for contract fabrics, had a commanding presence at the Heimtextil home textiles show in Frankfurt from January 9-12, showcasing its broad portfolio along with the products of 18 of its key fabric manufacturing partners.
Textile Talents, a special themed display, emphasised the functionality of Trevira CS across six categories – haptics (The Irresistables), sound absorbency (The Sound Managers), light fastness and sun protection (Masters of Light and Darkness), abrasion resistance (The Hardwearing), outdoor protection (The Great Outdoors) and multiple functions (The Superheroes).
The display was designed with fabrics entered into the 2023 Trevira CS Fabric Creativity Competition. Fifty customers submitted items in a wide array of colour combinations and 228 separate materials were selected, including several thousand metres of yarn.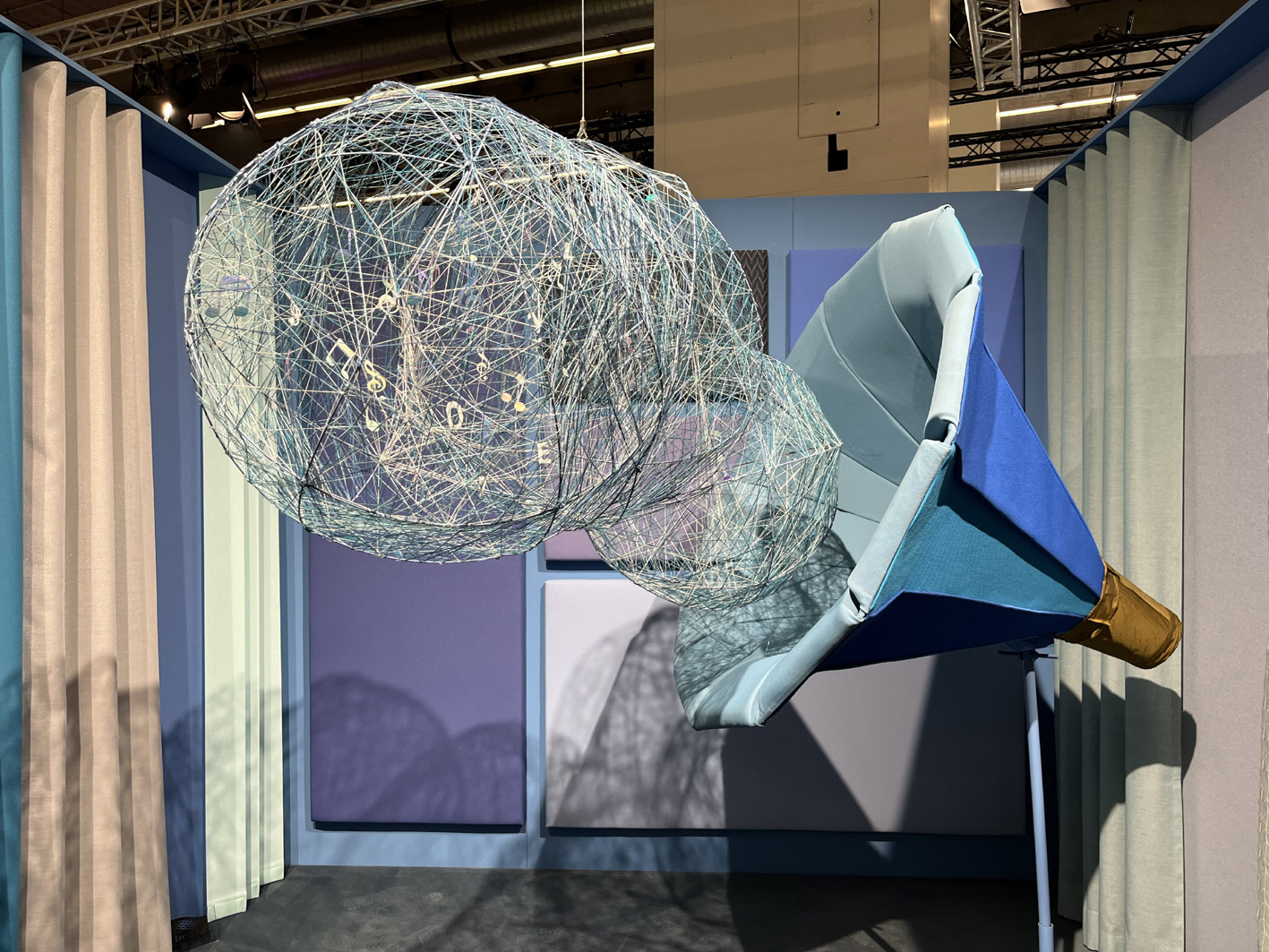 Energy pressures
During a Heimtextil press conference, Anke Vollenbröker, Trevira's director of marketing and business development, said that the past year had been marked by unprecedented crises. The ongoing Covid-19 pandemic, disrupted supply chains and the energy predicament triggered by the war in Ukraine have shaped recent global economic conditions, and rapidly rising energy and raw material costs in particular have put Tervira CS under pressure.
"Polyester products are particularly affected because they are produced in energy-intensive manufacturing processes and are made from crude oil derivates," she explained.
Due to the massive increase in energy costs and resulting inflation, price adjustments were unavoidable and the major market uncertainty also led to a reluctance to invest in the European contract market.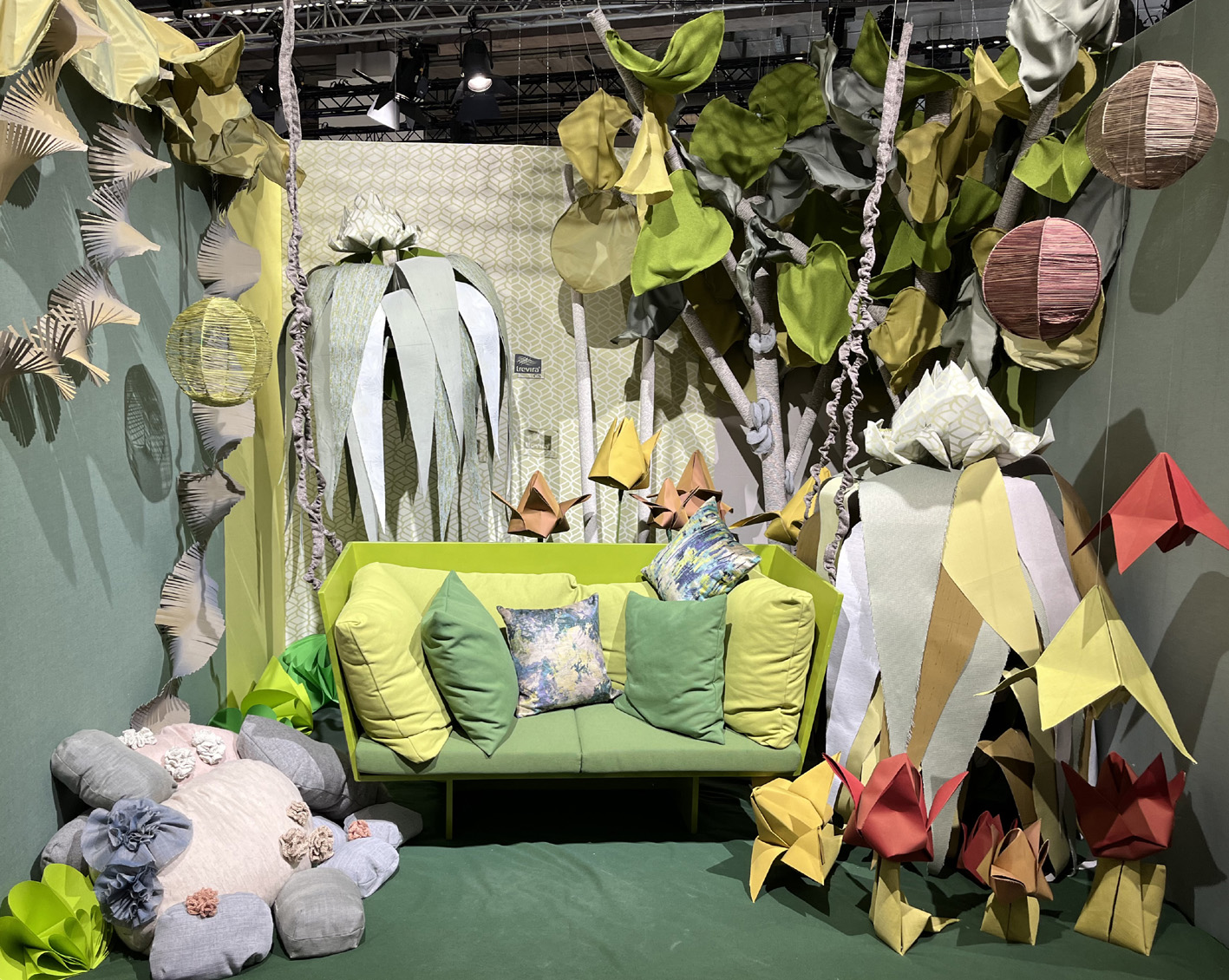 In the area of flame retardant staple fibres, Trevira closed 2022 with volumes roughly at the same level of the previous year and there is now an extremely high specific demand for Trevira CS eco recycled fibres.
"Unfortunately, due to delays in the ramp-up phase, we were not able to fully meet the requested quantities, but we see significant growth potential here for 2023," Vollenbröker said. "The investment in a new melt filter for one of our spinning plants and the resulting process optimisation will help us to better meet the increasing demand. Our business in Italy and Turkey has proven to be particularly solid and here we achieved our set targets for 2022."
In the area of flame retardant filament yarns, Trevira also fell slightly short of the targets set for 2022 and in terms of volume performed about 4% below plan, she added.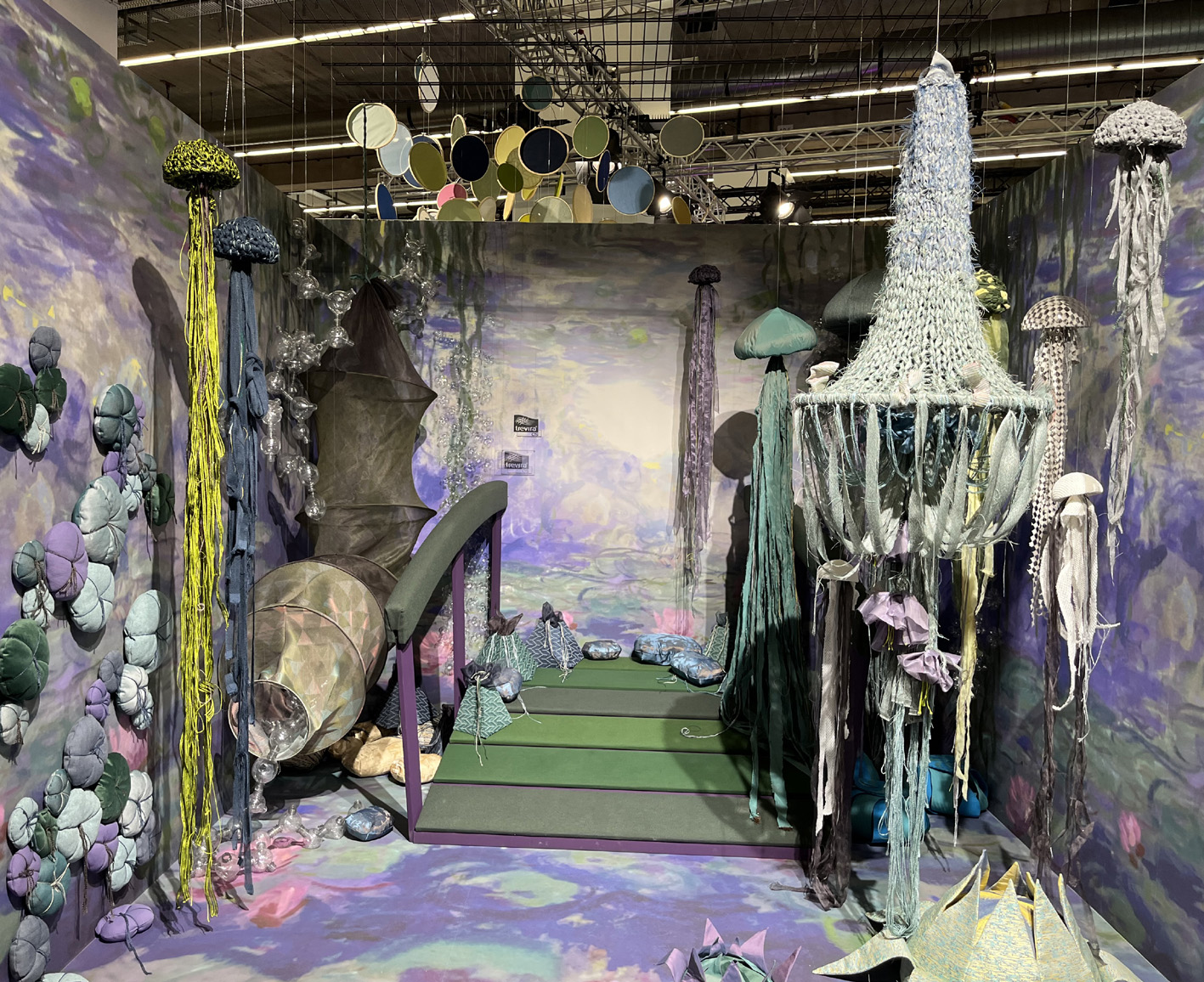 "The Trevira CS business continues to focus on Europe, where we were able to maintain our sales volumes and our market shares in our most important markets – Italy, Germany and Scandinavia. In terms of market segments, we see strong demand in the office sector, where our yarns with high abrasion resistance are used. For 2023 we have set a growth target of 5% for flame retardant filament yarns. This will be generated by new product developments and the strengthening of our activities in the cruise sector, as well as in the Turkish market."
Recycling
Trevira CS fibres are available in various recycled variants and fabrics made from them can obtain the Trevira CS eco trademark. The prerequisite for this is a recycled content of at least 50%.
Filament yarns are produced using recycled PET bottles, while recycled fibres are made from 100% recycled pre-consumer waste via an agglomeration plant and further processing steps. All flame retardant, recycled Trevira products are GRS (Global Recycled Standard) certified.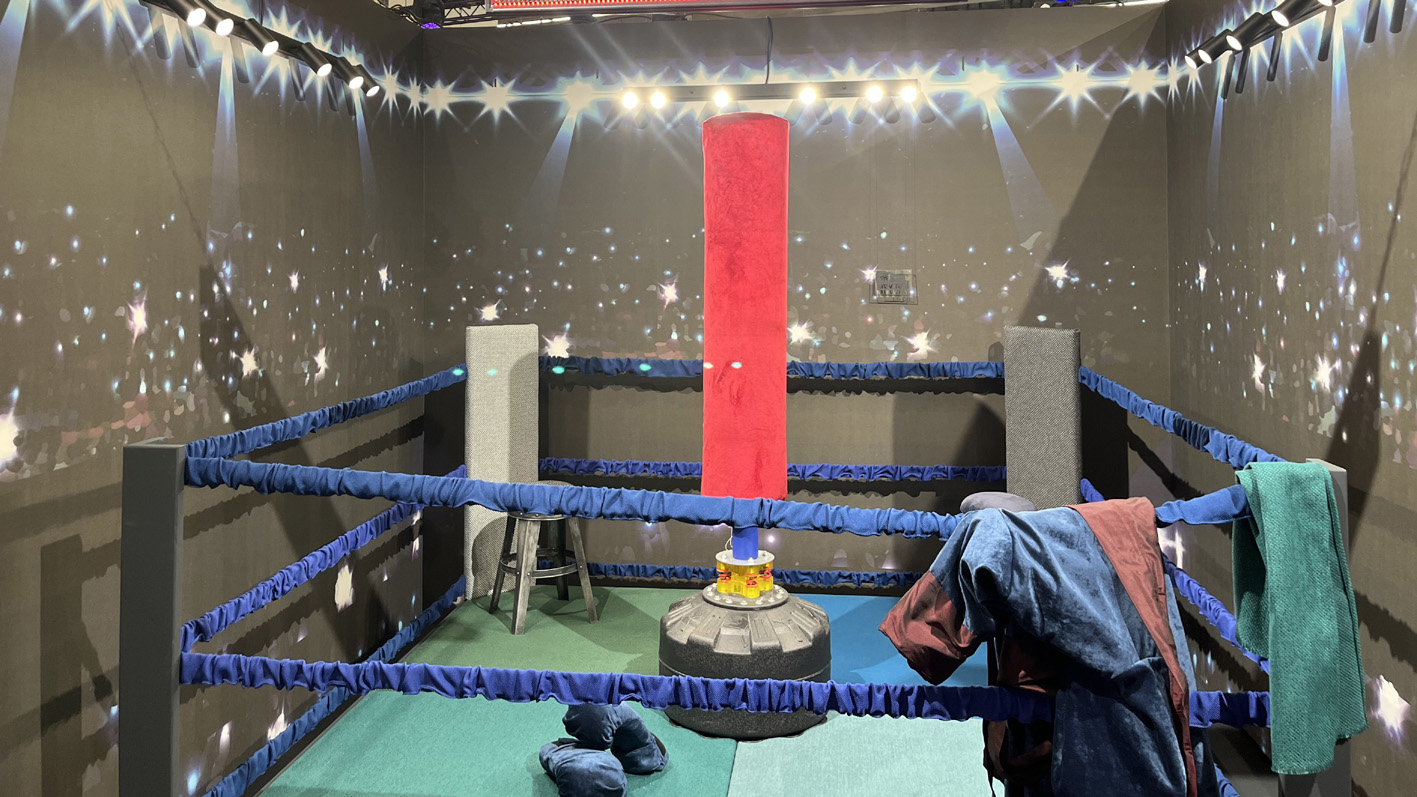 Used Trevira CS fabrics (post-consumer) or unsold Trevira CS residual materials (pre-consumer) can be recycled as part of the Trevira CS return programme. The mechanical recycling process and further processing into nonwovens takes place at the Altex recycling company in Gronau, Germany. The fabrics are mechanically recycled and shredded to be further processed into nonwovens with various specifications – if necessary, by adding new and/or low-melt fibres. These are used for thermal and acoustic insulation and as soundproofing panels.
Circularity
"The long-term goal is undoubtedly to enter a circular economy and for some time now we have been looking for ways to make Trevira CS more sustainable in this sense," Vollenbröker said. "The starting point for a new development is a chemically recycled raw material which is currently from PET bottles, but essentially could be from any other PET waste – packaging material or textiles."
The chemical recycling involves depolymerisation – a sequence of chemical reactions in which the polymer chains are broken down again into their original components, she added.
Before the polymerisation process, a proportion of bio-MEG (monoethylene glycol) is added, produced from renewable plant-based raw materials.
"It should be noted that the term "bio" does not imply biodegradability but instead refers solely to the replacement of a petrochemical component," Vollenbröker emphasised. "The same technology used to produce the virgin raw material for Trevira CS is also used here. The flame retardant modification is added before polymerisation and indelibly anchored in the polymer."
Denmark's Gabriel AS has already produced a fabric from the chemically recycled filament yarns that is said to measure up to all specifications of a Trevira CS original, in terms of flame retardancy performance, as well as look and feel.
"The potential of this approach is to be able to chemically recycle textile waste in the future," Vollenbröker concluded. "A patent is pending for this new technology."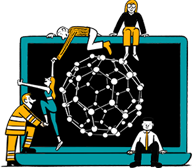 Business intelligence for the fibre, textiles and apparel industries: technologies, innovations, markets, investments, trade policy, sourcing, strategy...
Find out more