Technology/Machinery
Wasted energy still an issue says the VDMA
Achieving energy savings in the production of knitted and woven fabrics was the subject of the latest webinar hosted by the textile machinery branch of Germany's VDMA on 27 August
1st September 2020
Innovation in Textiles
| Germany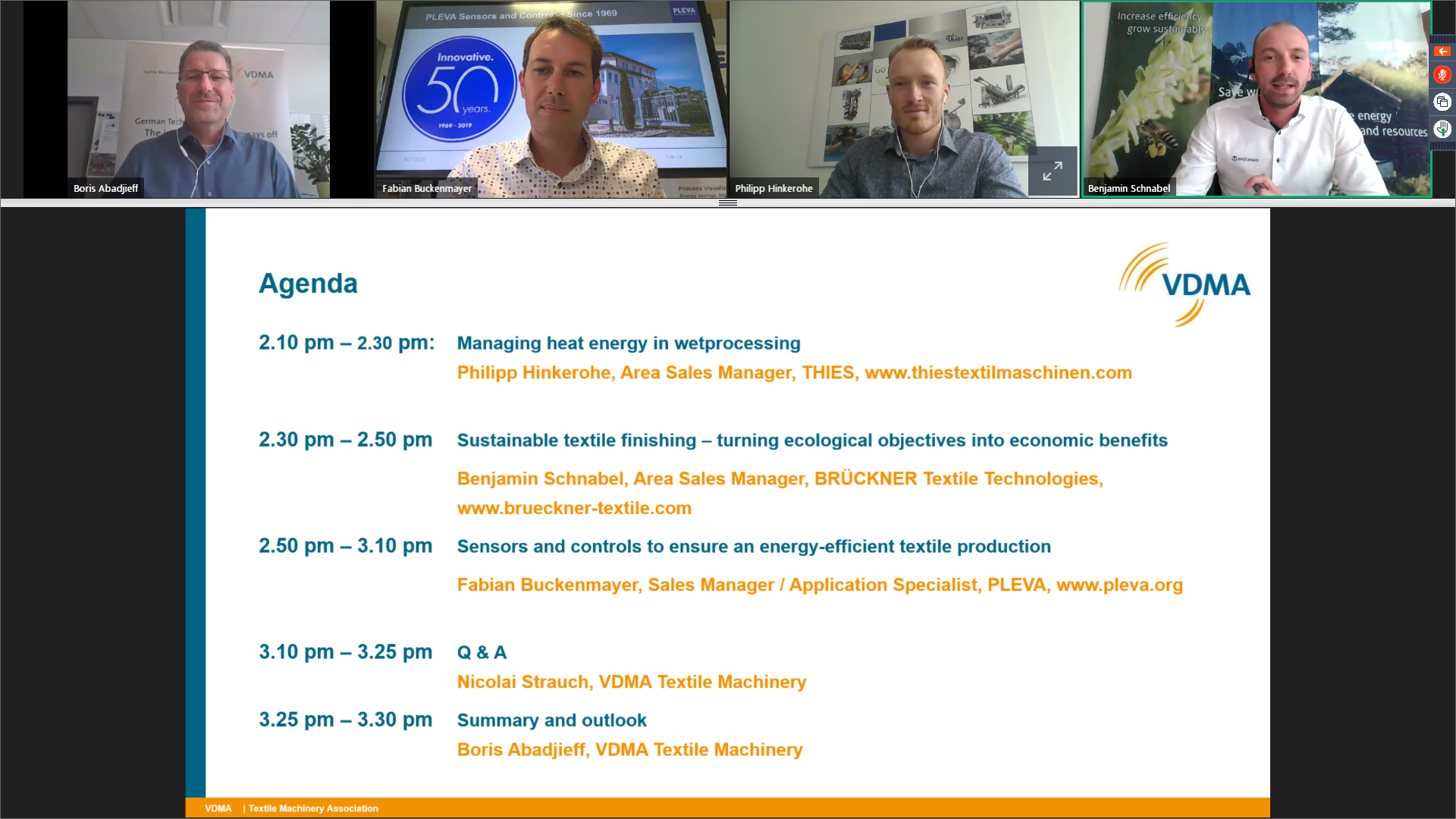 Achieving energy savings in the production of knitted and woven fabrics was the subject of the latest webinar hosted by the textile machinery branch of Germany's VDMA on August 27th, with the companies Brückner, Pleva and Thies all providing convincing cases for continuous investment in modern technology.
Dyeing
Philip Hinkrohe, area sales manager for Coesfeld-based Thies, said that water usage in fabric dyeing had consistently been reduced over successive decades and its latest iMaster dyeing unit has got the dye liquor ratio – the ratio of the weight of the dry material being dyed to the water weight in the dyebath – for basic knitted t-shirt fabrics down to 1 to 3.5.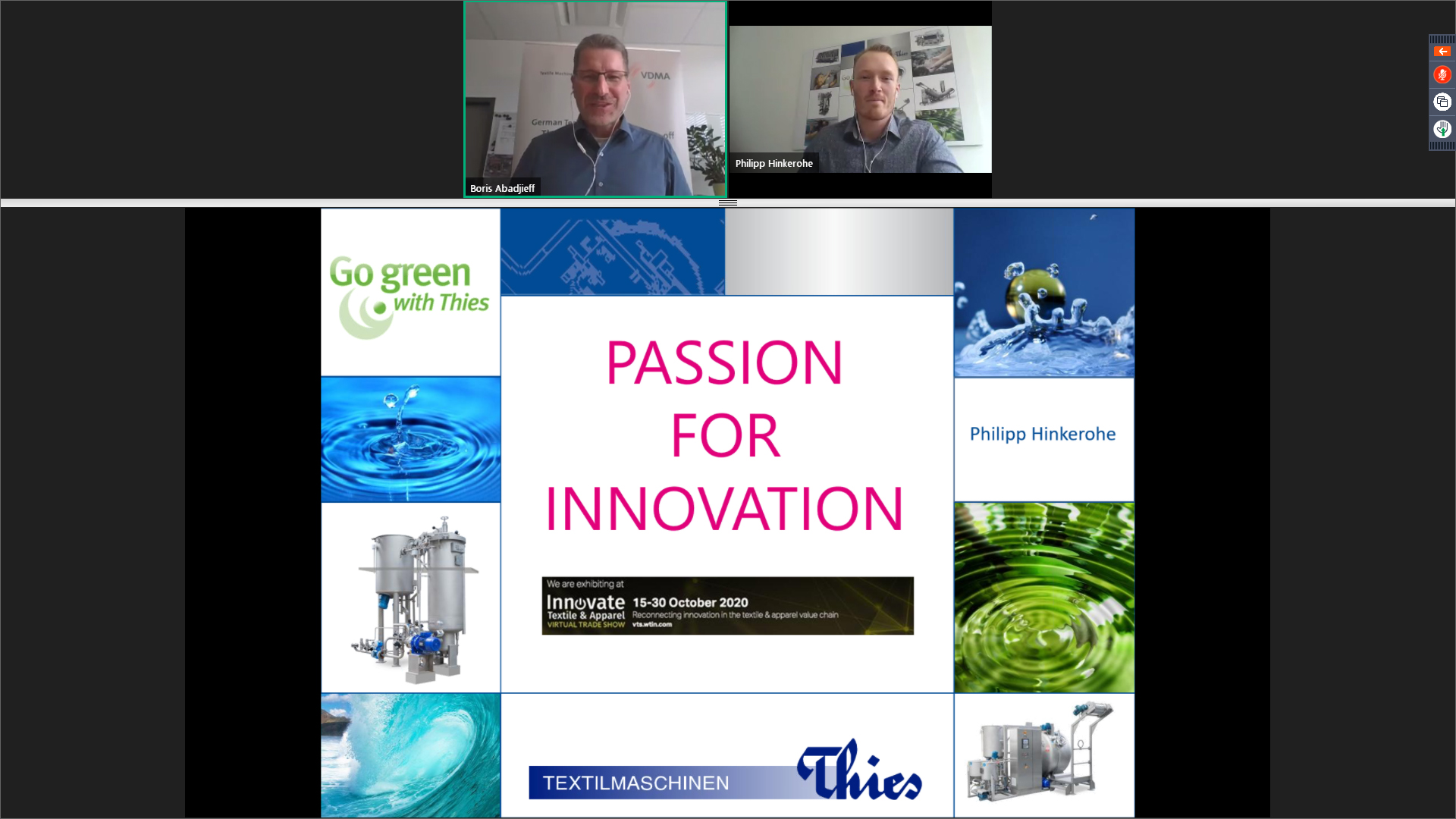 Neverthless, such dyeing processes still generate a considerable amount of wastewater that can be exploited with Thies heat recovery systems to provide hot water for other processes in a mill – without the need for heating energy.
Thies heat recovery systems can not only connect Thies dyeing machines, but those of other suppliers, in addition to washing process equipment, and are individually configured to maximise savings via the Thies Intelligent Temperature Manager.
The savings presented in reference data from customers varied considerably from country to country, depending on both operational parameters and local energy costs, but ranged from €18 per hour in an Indonesian mill, to €113 per hour in a plant in Honduras.
Finishing
Since its foundation in 1949, Brückner has installed some 6,000 complete stenter lines for the drying or thermosetting of fabrics after dyeing, with 4,000 of them still in operation today.
Headquartered in Leonberg, the family-owned company opened a second highly automated production plant in Tittmoning in Bavaria in 2018.
"Brückner stenters now benefit from modern drive systems and sensor controls to achieve the highest quality fabrics at both the lowest cost and using the minimum resources, with energy allocation automatically adapting to the needs of the system," said sales manager Benjamin Schnabel.
Further energy savings can be achieved with Brückner heat recovery and air purification systems. In air-to-air recovery, the exhaust air is captured to heat up fresh air, which is fed back into the system, for savings in drying of up to 70%. In air-to-water recovery, up to 75% of the exhaust air can be used to heat up the water employed in wet processes such as washing, dyeing and bleaching. Both can be installed on one line.
In an illustration of the savings involved, Schnabel put energy costs for a 2.2 metre stenter with six chambers operating in Germany for 5,000 hours a year at €82,200 for electricity and €143,000 for gas. The air-to-air recovery system will achieve savings of €28,000, while the air-to-water system will achieve savings of a whopping €108,000.
Minimum application
Energy and cost savings can also be achieved through the use of the company's ECO-Coat-Applicator system for adding the minimum amount of treatment chemicals onto fabrics, for a shortened drying process and significantly reduced heating costs.
The company's Industry 4.0 Expertex system has now introduced intelligent machine settings to these processes, interlinking the recipe database, remote maintenance and machine monitoring into a unified whole.
"Expertex suggests the most cost-effective machine settings for an entire process and is saving a lot of headaches for both maintenance teams and machine operators on lines it is installed on," Schnabel said.
Moisture
Minimal application processes such as the ECO-Coat-Applicator and other spraying units, kiss-roll devices or foam applicators are very energy-efficient due to pick-up reduction, but to ensure a constant high quality it is necessary to accurately measure and control the amount of chemical being applied, according to Pleva, based in Empfingen.
The company's series 700 devices achieve this via contact-free microwave moisture measurement technology. These can be supplied either as single- or three-point units, or as a traversing measurement unit.
Pleva FSX sensors can also have a significant impact on the subsequent drying or heat setting processes, ensuring the optimisation of the water vapour (humidity) – the higher the humidity the lower the exhaust air volume, while less fresh air needs to be heated up to process temperature.
"The FSX sensors are robust and reliable at process temperatures of up to 600°C and can be retrofitted on existing dryers," said sales manager Fabian Buckenmayer.
On an average stenter dryer this control of the exhaust air savings of around €19,600 annually are achieved and CO2 emissions reduced by 152 tons, he claimed.
Challenge
"Energy saving is not a new topic but it's still very relevant," said Boris Abadjieff, head of exhibition and marketing for the VDMA Textile Machinery Association. "Just think of how many outdated textile machines are still in operation worldwide. These usually consume too much energy and are uneconomical. In addition, there is also increasing pressure on the entire textile value chain to use all resources sustainably from the consumer side. State of the art textile machines are an important precondition for mastering this challenge."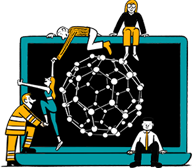 Business intelligence for the fibre, textiles and apparel industries: technologies, innovations, markets, investments, trade policy, sourcing, strategy...
Find out more