Technology/Machinery
Swedish machinery makers to support Vietnam's growth
TMAS, Textile Machinery Association of Sweden, has established a local office in the 7th district of Ho Chi Minh City.

5th April 2018
Innovation in Textiles
| Sweden
TMAS, Textile Machinery Association of Sweden, is now firmly established in Vietnam, which means that its advanced production technology, innovative solutions and equipment are here to help build Vietnam to be a leading textiles and garments manufacturer on the global arena, the association reports.
The Vietnamese textiles and garment industry has a history that dates back hundreds of years and is still one of the most important sectors of the country's economy. Today, there are over 6,000 textiles and garment manufacturing companies with about 2.5 million employees, making Vietnam the third top garment exporter in the world.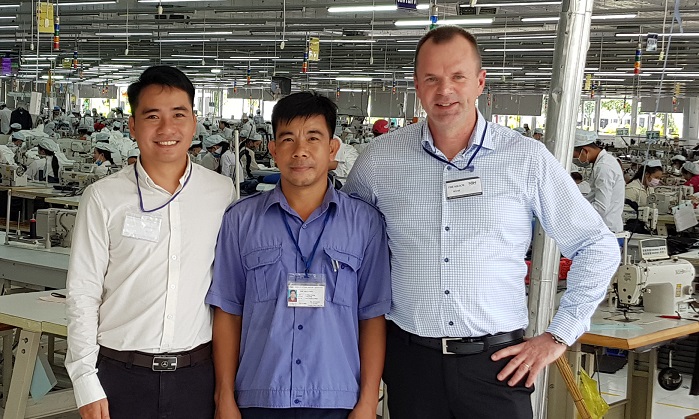 TMAS, Textile Machinery Association of Sweden, has established a local office in the 7th district of Ho Chi Minh City. Heading the office is Tran Phuoc Thanh, Business Development Representative for TMAS in Vietnam.
"We see our involvement in the Vietnamese textiles industry as just beginning. We have been steadily building business since early 2017. Our deep understanding of the market, knowledge and competence make us very positive about our plans for tapping into exciting new opportunities that will benefit our customers and ourselves. As well as help the local industry and communities to prosper," said Therese Premler- Andersson, Secretary General, TMAS.
TMAS provides customers with highly innovative products, including machineries, equipment and solutions to support our customers in their production processes. All TMAS companies have representative and technical service worldwide to provide reliable technical support and after sales service at the right time. "This is key to why our customers stay with us well over time, and rely on us to help them grow and succeed," said Mr Tran.
"This makes it all the more essential for the technological advancements and innovative production processes to be introduced. Vietnam is poised for expansive growth and development, and TMAS member companies see the tremendous potential and the endless possibilities for adding value to an important local industry."
TMAS member companies are all well-established leaders in various areas of the textiles manufacturing process. The companies offer a combination of production expertise, textiles manufacturing knowledge, and superior products and services. "The Vietnamese textiles industry will continue to grow as it shifts over to new technologies and automation. We will shift from lower end clothing items to high end fashion and top-quality garments. The coming years are going to be extremely important and interesting for the textile industry in Vietnam," said Mr Tran.
TMAS president, Mikael Äremann was in Vietnam in early 2018, and is convinced of Vietnam's growing importance as a major market for the innovative Swedish association. "Our member companies are highly competent and quality focused. We work closely together to capitalise on our combined strength and resources. In this way, our customers benefit from operational synergies to achieve optimum levels of performance and efficiency."
TMAS has a strong commitment to promoting environmental and social sustainability, whereby smart solutions are of the highest priority. The goal of all member companies is to achieve better performance and efficiency while maintaining the highest levels of quality.
TMAS will be present at SaigonTex 2018, the biggest expo for the textiles and garment industry in Vietnam. This major textile and machinery trade fair will be held from 11-14 April in Ho Chi Minh City, offering an opportunity to showcase innovative Swedish technology, knowledge and quality.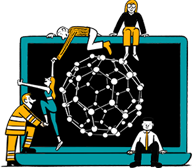 Business intelligence for the fibre, textiles and apparel industries: technologies, innovations, markets, investments, trade policy, sourcing, strategy...
Find out more