Opinion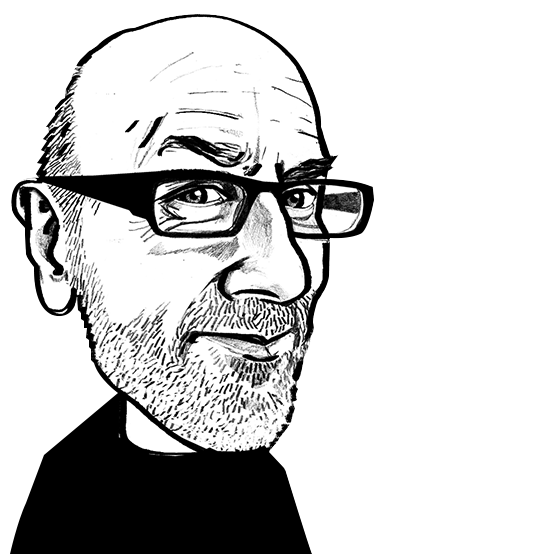 Taiwan takes a 2020 lead
Adrian Wilson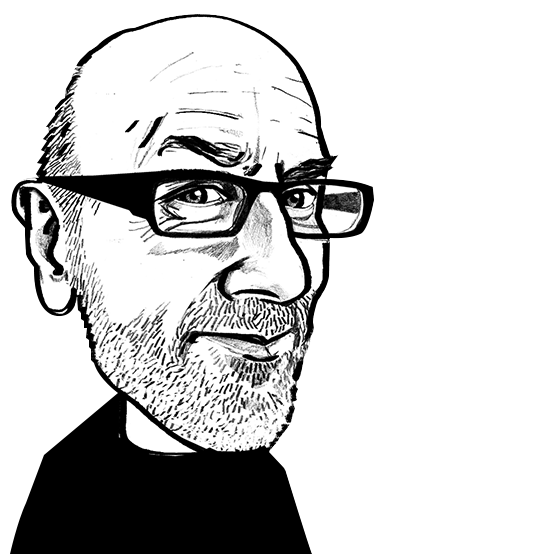 Taiwan's response to Covid-19 has been the envy of the world, with not a single new case reported in 215 days and just 555 total cases, with seven deaths.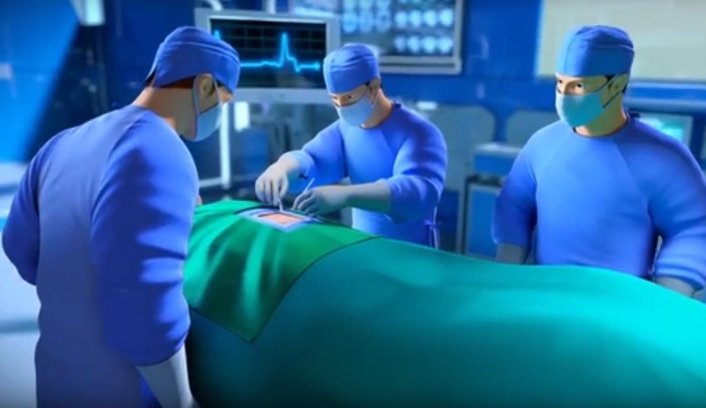 16th November 2020
Adrian Wilson
| Taipei, Taiwan
Taiwan's response to Covid-19 has been the envy of the world, with not a single new case reported in 215 days and just 555 total cases, with seven deaths.
This has been achieved without any lockdown and despite the fact the crowded island of 23 million people sees many residents living closely together in apartment blocks.
Taiwan, however, was the third country most affected by Sars in 2003 and it has been building an emergency response network ever since, while the importance of hand washing, and mask-wearing have become widely accepted.
The companies represented by the Taiwan Textile Federation (TTF) have meanwhile forged an advanced position in highly functional fibres and yarns, having for many years been unable to compete solely on price with neighbouring China.
It's telling that since Sars, many of their developments have focused on antibacterial and anti-viral materials.
Four Elements
One company, Taipei-based Four Elements Energy Biotechnology, for example, was formed specifically as a result of initial development work on antibacterial and anti-viral formulations in response to Sars.
The company's Talent Yarn is produced by the addition of zinc particles into masterbatches of liquid metal and in addition to being antibacterial and anti-viral, the yarn has UV protection properties and is odourless.
This functionality is permanent within the masterbatch-produced filaments and the yarn has met REACH requirements for non-toxicity.
The company has continued to work on the integration of beneficial elements into liquid metal masterbatches.
During a series of recent webinars broadcast by the TTF and the country's Textile Export Promotion Project (TEPP), a range of new developments were showcased, including Four Elements I-Mydrive materbatches and yarns which contain over 70 natural elements, including titanium, silicon and aluminium, in addition to zinc, for advanced functionality, including flame retardancy
PPE
Asiatic Fiber Corporation (AFC) has been further promoting the use of reusable fabrics for PPE articles and scrub suits in the containment of Covid-19 in Taiwan, as a sustainable – and, the company claims, more economical – alternative to widely-used disposables.
The company's East Care surgical barrier products are said to reduce both the risk of infection and the generation of anti-static that may interfere with medical equipment. The two layer, finely woven fabrics have a front panel providing water repellency and an inner panel that is air permeable and has a cotton-like feel. Surgical drapes, scrub suits and other items of PPE are suitable for multiple sterilisation procedures.
iQMax
AFC has also been developing smart fabrics for some time under its iQMax brand, and the AFC heated pad is now well established on the market. Easy to combine with conventional textiles, it can endure repeated folding and is both washable and durable. Working over Bluetooth, its operating app allows multiple heat settings to be selected.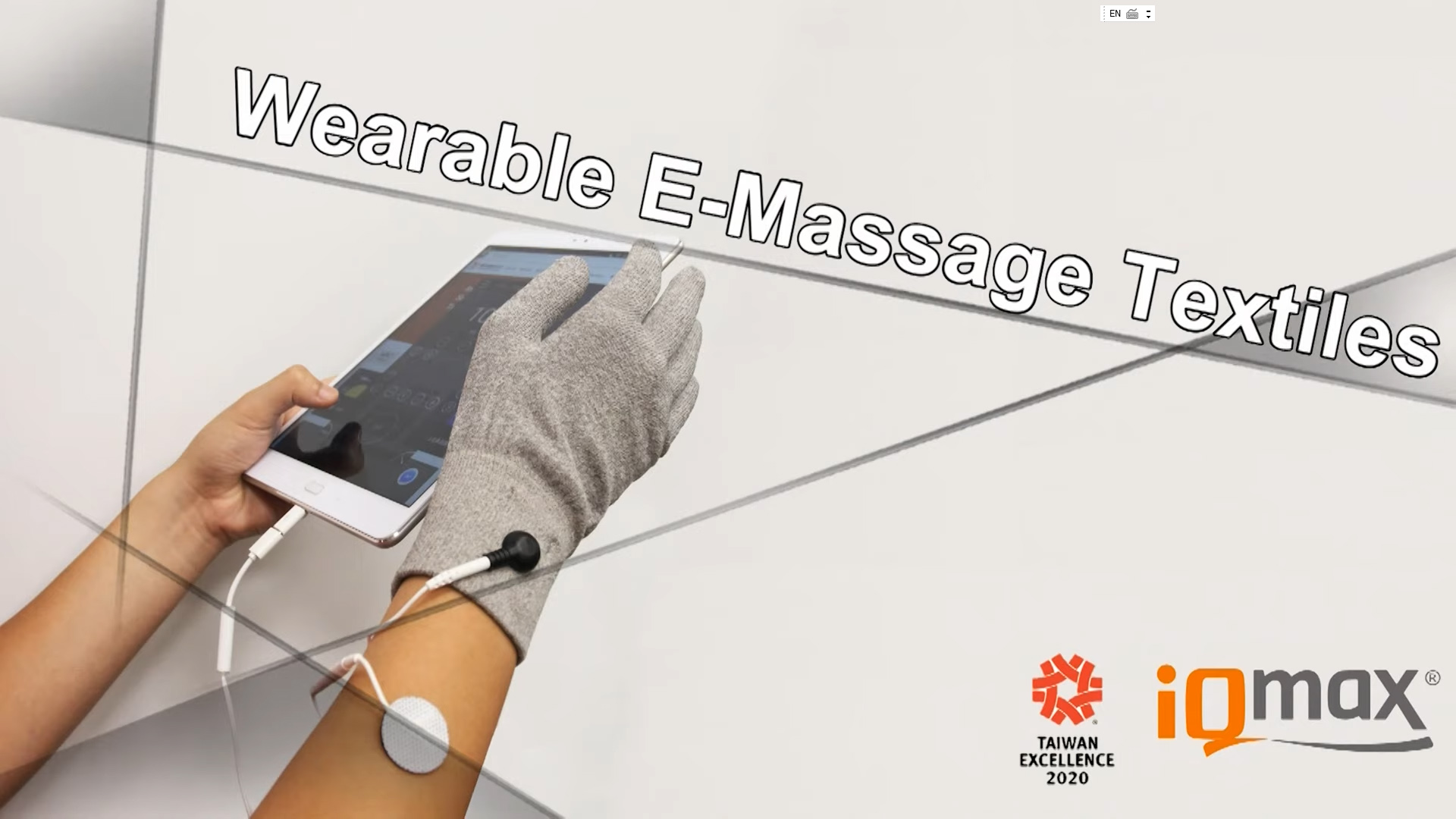 AFC claimed the 2020 Taiwan Excellence Award for its electrotherapy smart textiles for pain relief and muscle stimulation. Again, the fabrics are reusable and washable and work with snap-on gel pads and an app with eight different modes for the level of massaging required.
A number of other Taiwanese companies are heavily involved in the smart fabrics field, including City Bright, E. Textint, Far Eastern New Century, Makalot Industrial, Ruentex Industries and Tex-Ray Industrial.
Airmem-X
Singtex, an AFC subsidiary, has gained considerable attention over the past decade for its S.Café fabrics made from waste coffee grounds and the company has now developed a membrane called Airmem which is 26% based on chemical-free oils extracted from the same coffee waste sources.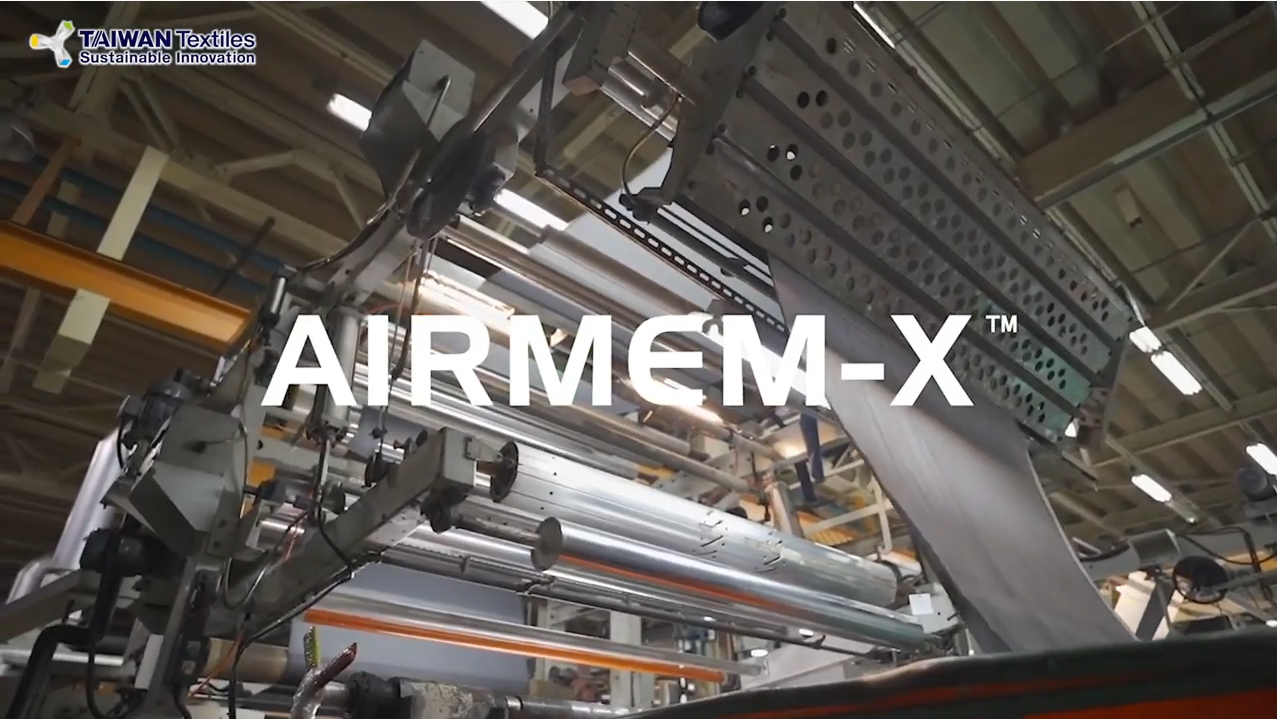 Vice-president Tony Wang said Singtex was making both waterproof and air permeable versions of the polyurethane membrane, with the extremely thin Colorshell consisting of both layers, and Airmem-X – a combination of an S.Café fabric with the membrane, for 46% coffee content, in combination with recycled polyester.
Fish scales
Fish scale waste is meanwhile the magic ingredient in the skin friendliness of Umorfil fibres, which have been developed by Camangi.
Camangi managing director Janis Lee explained that the company is extracting the peptide amino acids in fish scales via a proprietary supramolecular technology and integrating them with viscose filaments or chips to produce Umorfil fibres, which have received ISO 10993 certification for their kindness to skin.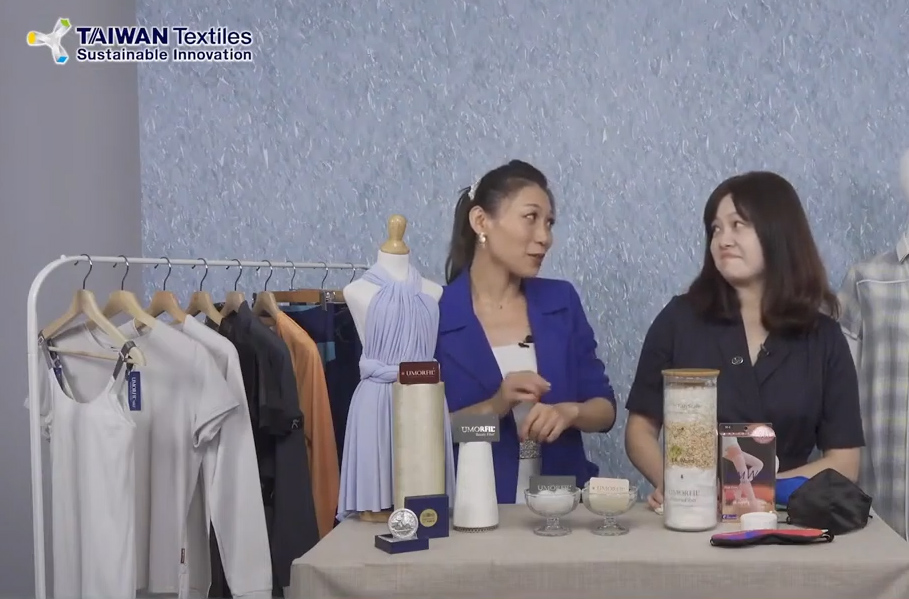 In addition, the fibres provide softness, UV protection and odour control properties, and because the fish scale formula is integrated into the fibres, rather than as a coating, functionality lasts for the lifetime of the product.
The fibres are already being employed in a wide range of products, from Jack Wolfskin activewear to denim by Japan's Edwin, and they are particularly suitable for baby wear, as well as accessories such as face masks, scarves, towels and stockings.
Around five million tons of fish scale waste is produced each year by the fishing and food industries.
Magic BES
Yi-Shin, a manufacturer of functionalised elastic yarns founded in 2013, is introducing Magic All-weather yarn which integrates graphene into fabrics to exploit its thermal conductivity. The yarn is being used in inner layers for heating and outer layers for cooling.
Sustainability naturally drives a lot of fibre development in Taiwan and Yi Shin has also been investigating the options for making polyester more biodegradable. Its new Magic BES yarn is engineered to be hydrophilic, to make it more suitable for anaerobic digestion in landfills.
It currently takes 450 years for a plastic bottle to biodegrade, sales manager Zoe Lan pointed out, and tests with Magic BES have so far proved highly promising. The yarn has shown biodegradability of 43.6% in anaerobic landfills after 349 days, and of 19.6% after 234 days in sea water. This suggests the yarn would biodegrade in the ocean in between 7-10 years, which while still far from being ideal, is notable progress in the right direction.
Ace EcoBio
Polyester fibres with CiClo additives developed by Intrinsic Advanced Materials of Gastonia, North Carolina, have meanwhile been shown to biodegrade by 91.1% after 1,278 days in anaerobic landfill conditions and by 74.9% in natural sea water after 498 days.
A polyester stretch fibre with CiClo is one of a range of sustainable filament yarns being marketed by Acelon.
Another is Ace EcoBio, a PA410 which is 70% bio-based using the sebacic acid from castor oil industry waste products.
In light weight fabrics, Ace EcoBio is said to provide good drape and stability, with an improved affinity to dyestuffs compared to similar commercial bio-based products.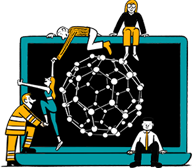 Business intelligence for the fibre, textiles and apparel industries: technologies, innovations, markets, investments, trade policy, sourcing, strategy...
Find out more