It's been another significant year for Arville, not to mention the wider textiles industry, believes Andy Smith, the company's head of marketing. But, when reflecting on 2016, what are his key highlights and what might 2017 hold in store? He spoke exclusively to Innovation in Textiles, to share his thoughts…
Innovation in Textiles: How would you summarise the performance of the technical textiles market, during 2016?
Andy Smith: Technical textiles is a growing area, particularly in the UK. Higher margins in this market also mean the sector is fast moving, extremely innovative and rich in further potential.
The trend to drive out costs through light-weighting presents opportunity for further expansion, for example, as engineered textiles are used more and more in substitute of other heavier materials. The automotive and aerospace industries, for instance, are being increasingly pressured to achieve ever-greater fuel economy and efficiency. These are just two of many key sectors for us.
It's impossible to reflect on 2016 without mentioning the EU referendum decision. We know that many textiles manufacturers are still uncertain of the long-term implications of this development but we are keeping a positive mindset and focussing on opportunities and growth. We're certainly performing well, with a strong forward-order book of complex technical textiles projects. Customer numbers are continuing to rise too, with enquiries coming in from not just the UK but overseas as well.
IiT: Has there been a standout moment for Arville, in the last 12 months?
AS: We've experienced more progressive changes as a company, following our extensive rebrand in 2015 which makes a standout moment difficult to pinpoint. But the developments haven't just been to our image. We've rolled out an entire programme of improvements as we look to our future.
There's been the phased introduction of low-power LED lighting to reduce energy consumption and therefore the carbon footprint of our Wetherby offices and factories, for example. We've also made great strides towards our longer term goal of zero waste to landfill, having minimised the use of packaging on site and begun to segregate our material streams for specialist reuse or recycling. We've achieved ISO9001 recertification too, following a routine three year audit of the processes that govern our quality control. All of this at the same time as having one of our busiest years to date!
In terms of the projects that we've developed technical fabrics for, the list goes on and on. Recent examples include Arville™ FT510 – the latest in our range of specialist fabrics to be certified for aerospace burning, smoke and toxicity test standards. The fabric has been rigorously assessed for aviation law compliance and is used within the seating arrangements on Boeing's worldwide civil aviation fleet, among other end applications.
IiT: You've continued to invest as a company. Is this set to continue?
AS: We've brought a host of new equipment online in 2016 including an additional stenter line at our Wetherby finishing plant. This has increased our capacity and means we can comfortably handle extra demand without any bottlenecks in the production process.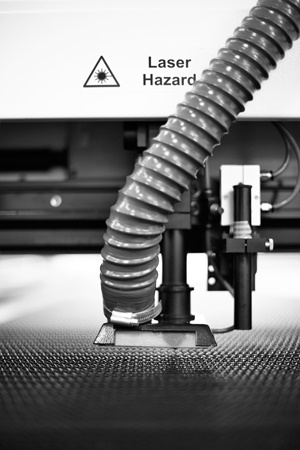 Our facility in Bradford is now home to a new laser flatbed cutting system, which has transformed the precision, speed and efficiency with which we can cut any type of material.
Elsewhere, we completed phase 1 of a £1m upgrade of our fabric coating plant in Bury, following a two year project to overhaul the site. We've invested in new coating machinery including a dedicated area for compound mixing, secure chemical storage, ventilation systems, new coating heads, a high speed vulcanising oven, inspection tables and high definition video cameras for in-line quality control. We also reconfigured the layout of the production area in line with lean manufacturing principles.
There are further investments on the cards too, as we look to the future. It's all part of our commitment to providing a 'best in class' approach to technical textiles manufacturing – from design to weaving, to coating and fabrication. Watch this space!
IiT: How would you describe Arville's outlook, for 2017?
AS: We've never been so well equipped to manufacture high performance and high specification textiles for the various complex markets that exist worldwide. We've only touched the tip of the iceberg when it comes to what our equipment – and experience – is capable of. We're more efficient, versatile and skilled than ever before. So, naturally, we're very excited for the year ahead.
IiT: And what do you think of the industry's prospects on the whole?
AS: Worldwide, technical textiles accounts for around 27% of all textiles production by volume. This equates to around 30 million tonnes of textiles per year – a figure which is set to rise to around 40 million tonnes by 2020. This is great news for Arville as we have established an international platform capable of competing in this increasingly globalised industry. And great news for the wider market – new boundaries are constantly being broken, which means the prospects are very strong indeed.
This article is also appears in...