15th February 2017, Munich
Cordura: Fighting fit at fifty
Cordura is marking its 50th anniversary this year by embarking on a "50 for 50" global roadshow to launch an array of new fibre and fabric innovations, end-use applications and collaborations. Innovation in Textiles caught up with Cindy McNaull, global brand and marketing director, at ISPO 2017 in Munich.
Innovation in Textiles: You are certainly pulling out all the stops to commemorate your 50th anniversary, can you tell us a little of what's going on?
Cindy McNaull: We're just at the start of our year-long anniversary roadshow, which started at the Winter Outdoor Retailer 2017 in Salt Lake City. After the SHOT show in Las Vegas, this is our third stop. Since the commercialisation of Cordura in 1967, we've worked hand-in-hand developing cutting-edge fabrics with our mill and supply chain partners. Our roadshow features stories from both the past and present to celebrate their achievements. The theme draws on our heritage while promoting tomorrow's innovations in advanced fabric technologies.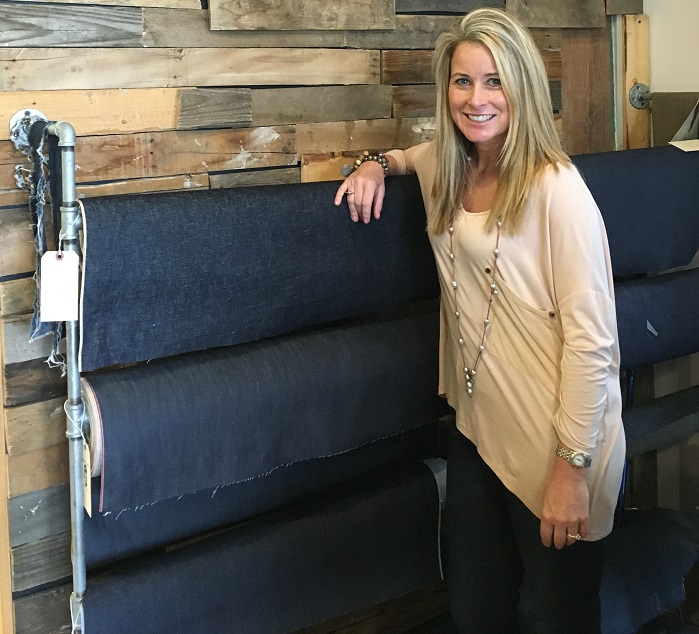 IIT: So starting with fibres, can you say a little about Invista's new T420HT?
CM: This is the latest patent-pending version of our long-established T420 nylon 6.6 staple fibre, with the highest tenacity ever produced by Invista to date. It's a military-grade fibre technology which is very strong and durable and has already been adopted for use in combat uniforms by a major international military. It helps generate fabrics that offer a new dimension of lightweight comfort and protection in extreme environments. Multiple wear trials are taking place, including extensive testing by the US military and Dickies is the first commercial customer to use the fibre in its PRO Cordura collection launching in Autumn 2017.
IIT: On the fabrics front, one emphasis seems to be on new blends of natural fibres with Cordura – how does this reflect that heritage meets innovation theme?
CM: There's no fibre with more tradition than cotton, certainly not in the USA, and for the first-time ever we are collaborating with Cotton Incorporated to develop a new generation of fabrics for performance apparel. There's a continuing strong demand for cotton-rich performance fabrics enhanced by Cordura's durable properties and several of our authorised mills are now offering Cordura Nyco (nylon/cotton) blend fabrics such as denims and panamas, including Arvind, Artistic Milliners, Chia Her and Nishat.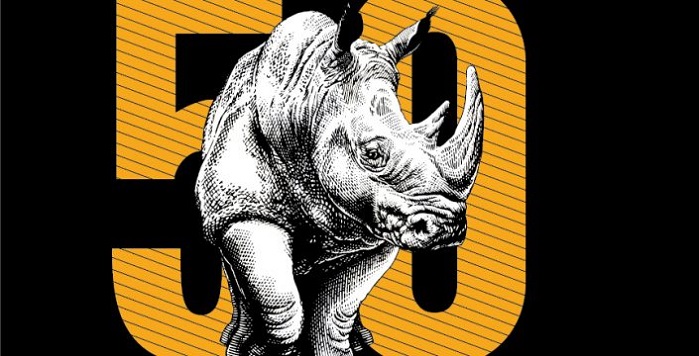 Cone Denim, which has the oldest operating denim mill in the United States, and is the only mill producing narrow selvage denim on fly shuttle looms that date back to the 1940s, is meanwhile collaborating with us to introduce a first of its kind, vintage-inspired selvage denim. The new Cordura Selvage Denim is produced on American Draper X3 Shuttle looms at Cone's White Oak plant, drawing inspiration from the company's over 110 year history.
IIT: Aren't you also working again with Woolrich – America's Original Outdoor Clothing Company?
CM: Yes, a company with an even older mill than Cone, dating back 187 years, where the new Wool-Dura collection is being spun and woven.
We first collaborated with Woolrich in the early 1990s, on its original Wool-Dura fabric for hunting apparel. The new Wool-Dura collection takes inspiration from its hunting-centric predecessor while adding a modern, cross-functional twist for today's urban consumer.
Another new wool development is a range of Cordura Combat Wool fabrics from Marlane of Italy, part of the Marzotto Group. Offering enhanced abrasion resistance and longevity in traditionally styled wool suiting fabrics, the Officina Endurance range by Marlane merges fashion and function for the contemporary menswear market.
IIT: What other major collaborations are on display here in Munich?
CM: Well, we've expanded our collaboration with Blackyak for one. Its latest collection for the European market is getting a lot of attention this week, and includes insulation outer and mid-weight layers, pants, shorts, shirts and jackets made with performance Cordura fabrics and designed to withstand the harshest alpine conditions.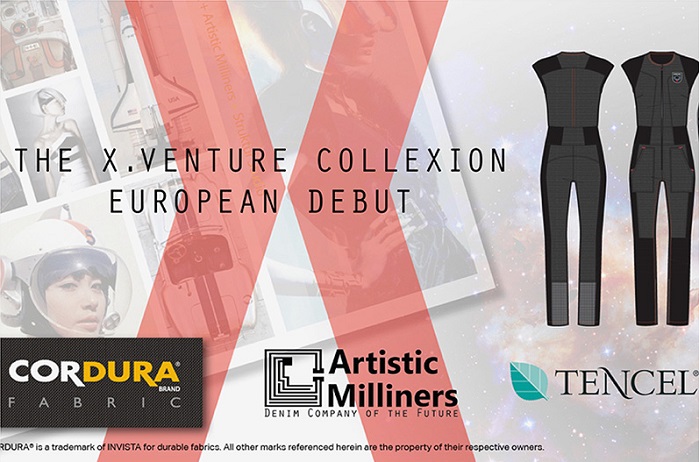 Then there's the space-themed X.Venture Collexion designed by Struktur Studio, which is our co-operative Cordura denim collaboration with Artistic Milliners featuring Tencel fibre from Lenzing, and coatings from Schoeller Technologies AG. The garment concepts are influenced by retro astronaut gear – another nod to our 1960s heritage – combined with modern, space-age popular culture. It's a showcase for how some of today's performance textile technologies can combine with the art of design to impact the future of technical denims.
IIT: And finally, here at ISPO – tying in perfectly with your anniversary – is it correct that 50 Cordura fabrics and garments have been listed in the show's annual ISPO Textrends guide?
CM: Fifty-one winning fabrics, in fact – and this year we have our first-ever 'best in category product' win with a Cordura 4Ever knit by Yoonia of Korea. We are also proud to see ISPO gold award-winning garments from Blackyak and Descente made with Cordura fabrics featured at the show.
We know the future of innovation is in collaboration, and as we celebrate our major milestone, we're dedicated to developing the next generation of durable solutions together with our mill and supply chain partners. There's much more in the pipeline which we'll be announcing before the end of the year.
This article is also appears in...