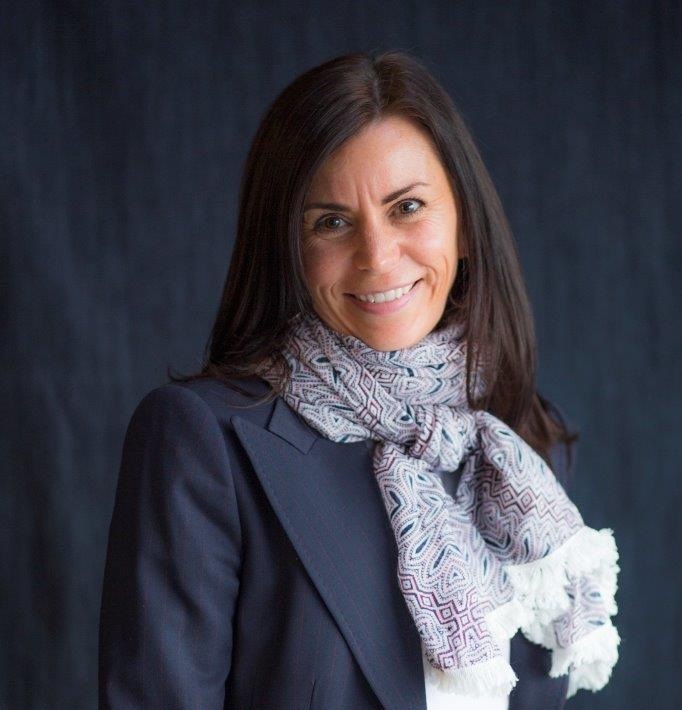 From a performance standpoint, consumers nowadays are increasingly seeking out apparel with specific attributes for various uses, including softness and stretch in ready-to-wear, or moisture wicking and light weight in outdoor gear. But as consumers demand these products, the industry needs to shift towards producing them more sustainably.
In November, the US government released a climate change report that details the possible negative impact that our environment will face in the next few decades. The Intergovernmental Panel on Climate Change (IPCC), which includes more than 1,300 scientists from the US and other countries, forecasts a temperature rise of 2.5 to 10 degrees F over the next century. According to the IPCC, the extent of climate change effects on individual regions will vary over time and with the ability of different societal and environmental systems to mitigate or adapt to change.
The time is here for the fashion industry to make a meaningful change in how we source, produce and distribute apparel to consumers, according to Renee Henze, Marketing Director, DuPont Biomaterials and Sorona.
The industry has been discussing circular models of production and sustainable processes for a few years now. Do you think much has been achieved in terms of lowering the environmental impact of textiles and fibres production in 2018?
Renee Henze: While various organisations have taken steps towards reducing the environmental impact of apparel in 2018, to truly ignite meaningful change, the collective industry – from materials suppliers down to the consumers – needs to play a role in adopting a more circular model of fashion. Fortunately, in the past several years, we've seen a growth in the supply of sustainable materials and practices, as well as demand at both the brand and the consumer level.
Sustainable textiles production and adoption has increased significantly, as evidenced by the growth of market share for the category. For example, market share for recycled polyester grew from 8% in 2007 to 14% in 2017, underscoring the growing demand for eco-conscious materials. Part of this growth may be due to leading fibre brands that are partnering to enhance each other's properties through unique blends – creating new options for high-performance, eco-efficient materials. Last year, DuPont Sorona collaborated with Unifi's Repreve to create high-performance, renewably sourced garment insulation. These types of materials are enabling brands to increase their use of eco-innovative fibres and textiles in their collections.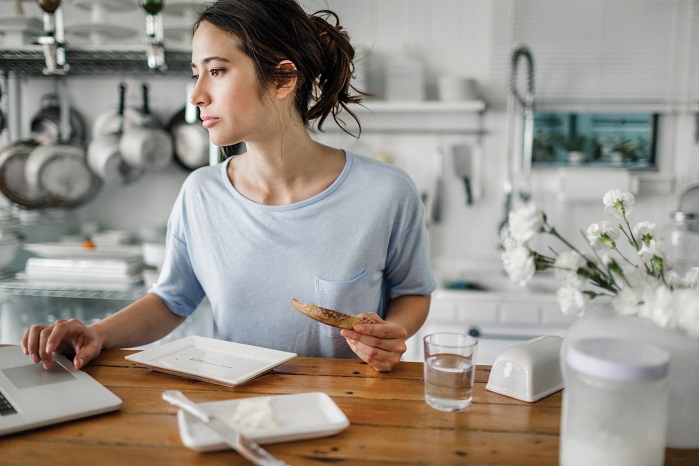 Sustainable textiles production and adoption has increased significantly in recent years © DuPont
Beyond increasing sustainable material production at the onset of the supply chain, key stakeholders across the entire value chain are uniting through collaborative industry organizations to foster dialogue and, more importantly, action in this space. The 2017 Copenhagen Fashion Summit was a tipping point in the movement towards sustainable apparel; the Ellen MacArthur Foundation launched its Make Fashion Circular Initiative; and the Global Fashion Agenda announced its 2020 Circular Fashion Commitment. The latter – which calls on companies to take action on one of four action points – has since been signed by 94 companies, representing 12.5% of the global fashion market.
These initiatives are inspiring change among a small but mighty cohort of organizations, but there is much more to be accomplished as a collective industry. According to the second edition of the Pulse of the Fashion Industry – released by the Global Fashion Agenda and The Boston Consulting Group – an estimated one-third of the industry has yet to take any action towards improving environmental or social performance. The advancements thus far are encouraging, but ongoing progress amongst a larger sector is needed to make circular fashion more accessible and part of our everyday lexicon.
What will be the main technical properties and visual characteristics of the fabrics to be sought by consumers in the new year?
RH: Consumers today demand a balance of function and fashion, and we're seeing a rise in high-performance attributes and trendy designs across all apparel applications. In athleisure, for example, properties of stretch and recovery and moisture-wicking are essential, but we'll continue to see bolder colours and patterns as consumers blend activewear and ready-to-wear. Similarly, other applications are integrating performance attributes into products; stretch is elevating comfort in denim and suiting, while UV- and chlorine-resistance is becoming more important in swimwear. Brands will continue to pursue new textile innovations to ensure they're incorporating performance properties alongside their design trends.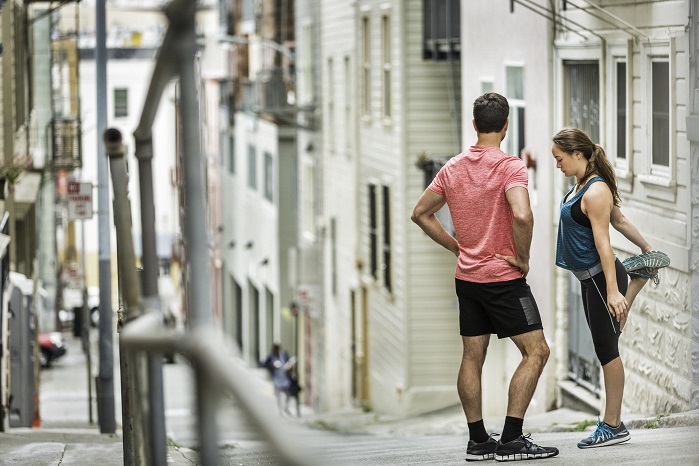 Sorona is exploring new applications to further meet the demand for performance and sustainability. © DuPont
Textile mill Woojoo, for example, has selected Sorona for swimwear production as a replacement for Spandex. Sorona offers chlorine resistance, greater durability and longer wear, lightweight material for shape retention, and fast-drying function – in addition to sustainability benefits – which will complement the varying designs and patterns of the swimwear category.
Can the industry satisfy those demands through sustainable practices?
RH: Yes, the industry can satisfy these technical demands and visual characters, while also still achieving more eco-efficient practices. Creating high-performance products must be a primary focus in any journey towards sustainability; if products are sustainable but don't have the visual and technical attributes that consumers are looking for, then there won't be strong interest to purchase.
For this reason, many fibres – including Sorona – are exploring new applications to further meet the demand for performance and sustainability. Similarly, several leading brands are investing in focused efforts to put eco-innovation at the forefront of their products. For example, Adidas, Nike, Patagonia, Allbirds and Vivobarefoot are all using recycled plastic in their collections – aiming to reduce their environmental footprint without reducing any performance benefits.
At a higher level, industry organisations are also uniting key stakeholders to make change at every step in the supply chain and elevate sustainability in the industry. The Ellen MacArthur Foundation is a pioneer in this endeavour, with initiatives such as Make Fashion Circular – bringing leaders together to radically redesign their operating models towards a circular economy. Sustainable Apparel Coalition's Higg Index has been a longstanding tool for brands to measure their sustainability and understand their impact on the environment. Cradle to Cradle Products Innovation Institute also provides sustainable criteria and guidelines for designers and manufacturers. By making these programs accessible to mills, designers, brands and retailers, the industry can discover new strategies and partnerships to increase sustainability in the mainstream.
How does DuPont Sorona address this challenge? What has this year been like in terms of demand?
RH: I'm lucky that I get to work with our R&D group to tackle challenges like this every day. Our team continues to listen to the needs of the industry, as well as work very closely with our partners, to understand performance needs and develop solutions that bring us closer to those goals but are also more eco-efficient. Sorona is 37% bio-based by weight and, in comparison to the processing of Nylon 6, it also uses less energy and reduces greenhouse gas emissions. Just as significantly, it offers exceptional performance attributes such as stretch and recovery, a soft hand feel and moisture-wicking. And the demand for the fibre continues to grow each year, energizing us to develop new high-performing, increasingly sustainable applications for Sorona but also to continue our research throughout the rest of our DuPont Biomaterials portfolio.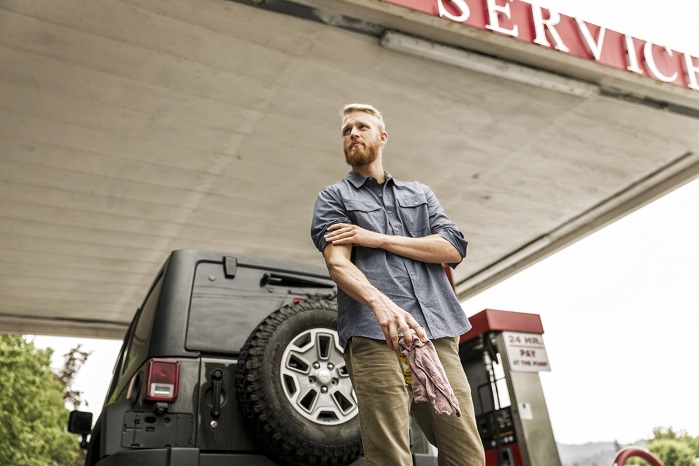 Sorona is 37% bio-based by weight. © DuPont
We're continuing to work with our established partners, but also collaborating with new ones – growing our application use and our global footprint. In 2019, we're exploring new opportunities including down blends, faux fur and expanding our presence in footwear, with new brand partnerships around the world. Collaboration is key, and we're excited at the possibilities to enhance performance and sustainability for brands and their consumers in the coming year.
Are there any new developments in partnerships with Sorona?
RH: Over the past year, DuPont Biomaterials has continued to engage with several industry organisations leading the way in sustainable apparel. We are thrilled to increase involvement in innovative organizations like the Textile Exchange – which is leading responsibility in the textiles industry – and participating in critical meetings, such as the Biosynthetics Roundtable. We've also expanded our collaboration with the Ellen MacArthur Foundation, joining both the Make Fashion Circular and CE100 programs, and their microfibers working group. Recently we've become members of the Green Sports Alliance, which leverages the influence of sports to promote sustainability.
All of these partnerships are designed to encourage collaboration for a more circular economy, and also open the door for new partnerships among members to better serve the sustainable fashion industry.