Fibres/​Yarns/​Fabrics
TCX uses Dryarn in seamless motorcycle base layer range
Italian companies TCX and Dryarn have entered into a partnership to develop two lines of seamless underwear, TXC Base Layer Summer and TXC Base Layer Winter, for the motorcycle market. The garments are said to offer significant technical advantages over competitors via innovative solutions. TCX, a Novation Group brand and producer of clothing and footwear for motorcyclists, has always aimed at developing technical solutions to increase the comfort and safety of its pr

7th November 2011
Innovation in Textiles
| Arco, TN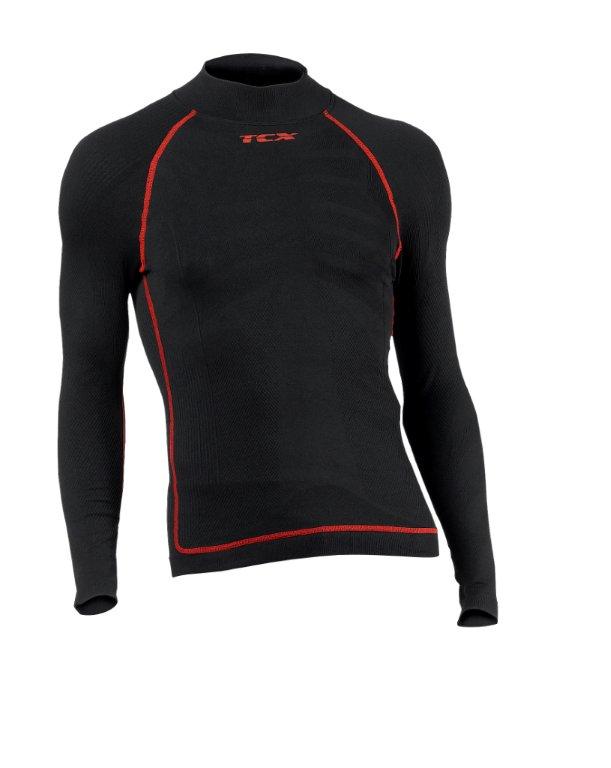 Italian companies TCX and Dryarn have entered into a partnership to develop two lines of seamless underwear, TXC Base Layer Summer and TXC Base Layer Winter, for the motorcycle market. The garments are said to offer significant technical advantages over competitors via innovative solutions.
TCX, a Novation Group brand and producer of clothing and footwear for motorcyclists, has always aimed at developing technical solutions to increase the comfort and safety of its products. Research and innovation are said to represent the brand's true vocation, as well as a declared necessity for all those who live in the saddle.
Aquafil owned Dryarn says the future for the motorcycling world is in the use of intelligent fibres that can provide comfort and improved performance while respecting the environment. In addition it says, fibres should have no environmental impact during their production and be easily recyclable after use.
"In these terms, Dryarn represents the ideal fibre for the manufacture of underwear that is breathable, heat-regulating, anti-allergy, bacteriostatic, and easy to maintain and that can be worn by sports practitioners in total comfort and ease of use," a Dryarn spokesperson said.
Dryarn, a polypropylene microfibre, is said to be the lightest microfibre in the world and is claimed to have excellent heat insulation, protecting its wearers from both the heat and the cold. The bacteriostatic fibre (capable of inhibiting the growth or reproduction of bacteria) is also said to be permeable to vapour, allowing perspiration to be transferred rapidly towards the garment's outer surface. In addition, Dryarn is said to be hypoallergenic and dermatologically tested and resistant to abrasion giving good anti-pilling properties.
Additional claimed properties are extraordinary colour-fastness, dries in no time at all because it does not absorb moisture, stain-resistant, resistant to oil, grease and even to acids and solvents. The company says Dryarn can be machine washed at 90°C and is easily hand-washable, easy to maintain, does not require heavy detergents and does not require ironing. It is also said to be 100% recyclable.
"In all the TCX Base layer garments, comfort, wellbeing and performance are assured thanks to the Seamless technology that guarantees a perfect, body-hugging fit, respecting the body's natural contours in customised comfort. The flat seams, only to be found on the cuffs and thighs, mean that the garment does not shrink or lose its original shape and adapts to the body without constraint," Dryarn said.
According to Dryarn, the TCX Base Layer Winter has been the subject of extensive study as the garment is intended for use in winter, underneath other external protective clothing, and therefore in the absence of direct ventilation. Its aim is to keep the skin dry and warm, to prevent perspiration from being trapped thus making the wearer cold and to maintain the wearer's body temperature constant and comfortable even in sudden weather changes.
The TCX Base Layer Summer collection comprises several items including a short-sleeved sweater, sleeveless sweater, long-sleeved turtle-neck and short and long shorts.
" Thanks to the use of Dryarn, these are ideal for the hottest weather, when the body is more likely to perspire heavily and therefore the heat-regulating quality of the clothing becomes of fundamental importance," Dryarn says.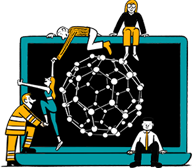 Business intelligence for the fibre, textiles and apparel industries: technologies, innovations, markets, investments, trade policy, sourcing, strategy...
Find out more