Editor's Viewpoint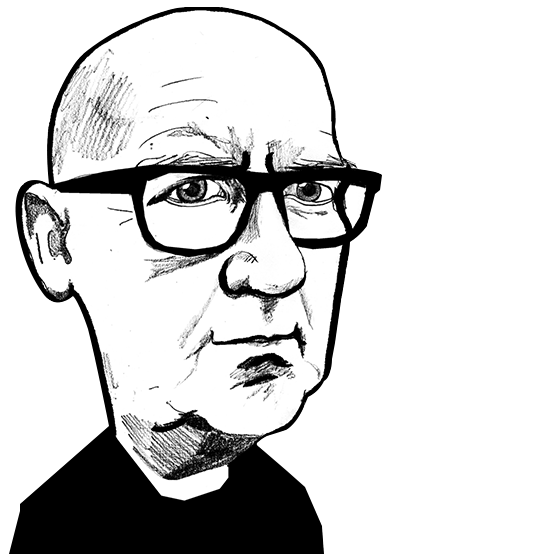 Technical textiles year gets off to a flying start
Billy Hunter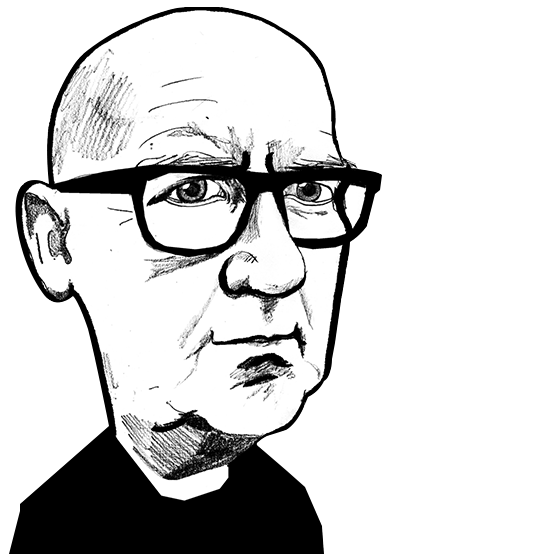 2013 has barely started but already there have been a number of new products, technologies, events and initiatives announced in the technical textiles and nonwovens sectors that make this look like a promising year indeed.
18th January 2013
Billy Hunter
| Manchester
Dear Innovation in Textiles reader,
2013 has barely started but already there have been a number of new products, technologies, events and initiatives announced in the technical textiles and nonwovens sectors that make this look like a promising year indeed.
This week's top story on www.innovationintextiles.com website has been 'Carbon nanotube fibre breakthrough', a fascinating tale about how a group of scientists from Rice University in Houston Texas, together with their partners (Teijin Aramid, US Air Force, Technion Institute), have unveiled a new carbon nanotube fibre that looks and acts like textile thread, conducts electricity and also heats up like a metal wire. The new nanotube fibres are claimed to have an unmatched combination of strength, conductivity, flexibility. Read more
Apart from highly engaging subject matter, the article incorporates a nice piece of video footage with talking heads of a couple of the charismatic scientists. Video always attracts reader's attention and well made product and company movies are always popular on our site – (contact [email protected] to share yours).
Leading exhibitions promise much
On the subject of innovation - this year is a Techtextil year. The leading global show for technical textiles and nonwovens takes place in Frankfurt in June and according to the organisers it will be the biggest show yet. Around 1200 exhibitors from 50 countries and some 25,000 visitors from 96 countries will make up the world's foremost marketing and sourcing platform for users and manufacturers of technical textiles and nonwovens. Read more at Techtextil 2013 to be biggest yet.
The second edition of Texprocess, which is being dubbed the 'the leading high-tech fair for the apparel and textile-processing industries', will be held concurrently with Techtextil. The two show combination is a real 'innovation double', with Texprocess looking set to become a real success alongside Techtextil. This article by the organisers sets out the challenges for manufacturers of technical sewing threads, many of whom will be exhibiting in Frankfurt - Technical products need technical sewing threads.
Techtextil and Texprocess press releases and product launch details should be sent to me at [email protected]. Talking about industry events – if you've not already found it, we have a regularly updated Events Calendar on the site with links to full event details, that you should find useful.
Sustainability on the agenda
As would be expected, sustainability in textiles and apparel is in the news already this year. This week OEKO-TEX reported it is working on an optimised, independent certification system for environmentally friendly and socially responsible companies which will replace the current OEKO-TEX Standard 1000 – called Sustainable Textile Production (STeP) by OEKOTEX – see New OEKO-TEX certification for sustainable production for further details.
Meanwhile Invista, the Lycra brand owner announced it had joined a group representing more than 60 leading apparel and footwear brands, retailers, suppliers, nonprofits and nongovernmental organisations working to reduce the environmental and social impacts of apparel and footwear products around the world - Invista joins Sustainable Apparel Coalition . At the same time Huntsman announced a new collaboration in Taiwan - Delivering sustainable solutions to Taiwan's textiles industry.
Milliken, in the meantime announced the launch of Consequence 2.0 and Yarn Storm, two new collections from its global floor covering division which incorporate sustainable polymer and have up to 50% recyclable content - Milliken introduces Consequence 2.0 and Yarn Storm.
In the world of composites, Netherlands headquartered TenCate announced it had reached an agreement to acquire Nottinghamshire, UK based Amber Composites, a UK-based manufacturer of thermoset composites for industrial and automotive markets - TenCate acquires UK composites manufacturer.
Elsewhere, Alexium International Group announced that its late product development phase and commercial roll out are proceeding to plan and that the company's novel nylon FR treatment is quickly moving from development to scale-up and initial production - Duro starts production of Alexium FR treatment.
Healthy start
In the Medical, Health & Hygiene category things have been moving apace as usual.
Thai Acrylic Fibre Co. Ltd (TAF) and Switzerland's Sanitized AG have announced the signing of a co-branding agreement and licensing program for Amicor fibres. Amicor unveiled the new Biocidals Product Directive (BPD) compliant fibres and yarns under the slogan "Breathe easily and relax" at Heimtextil 2013 which took place last week in Frankfurt - Amicor adds Sanitized antimicrobial function.
Today, nonwovens association EDANA announced the opening of registrations, product presentation bookings and full programme for OUTLOOK Asia. Held for the first time outside of Europe, OUTLOOK Asia is part of the EDANA global Outreach programme to extend the reach of its established events to new markets, and offers a unique conference and networking event for the nonwovens personal care products industry, with a two day event in Singapore - OUTLOOK Asia: Programme announced.
In the meantime, in Warwick, Rhode Island, Biomedical Structures, a developer of biomedical textiles for medical devices and other advanced clinical applications, announced the expansion of its facilities for medical textile development and manufacturing and the appointment of medical device industry veteran Jonathan Howe to vice president of research and development - Biomedical Structures appoints new R&D chief.
On the topic of investment, Marlborough, MA based Web Industries, a leader in outsource converting and manufacturing solutions, has expanded its printing capacity through equipment upgrades at its facility in Dallas, Texas - Web Industries expands thin nonwovens printing capability.
Just in case you missed them in December, we posted a couple of new reports which may be of interest to readers in different industry sectors - Agrotextiles - A growing landscape with huge potential and Automotive Textiles (3rd edition) - Moving towards a new global equilibrium.
A wide range of quality market research reports from leading publishers is available from our Buy Reports section which is updated regularly. We will be launching a research reports specific e-newsletter in due course but meanwhile if you would like to receive details of new reports as they become available, drop me an email at [email protected].
We look forward to being of service to you in 2013 and hope you continue to enjoy our free www.innovationintextiles.com newsletters and website. If you find this Editor's Viewpoint of interest please share it with your colleagues.
Have a great year!
Billy Hunter
Editor - [email protected]
Network with people in your industry by joining the growing Innovation in Textiles Group on LinkedIn
Follow us on Twitter and Facebook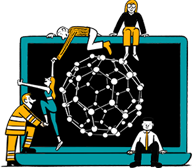 Business intelligence for the fibre, textiles and apparel industries: technologies, innovations, markets, investments, trade policy, sourcing, strategy...
Find out more