Technology/Machinery
3D printing collaboration unveiled at the Met Gala
Stunning 3D printed structural gowns and garments were inspired by nature in motion.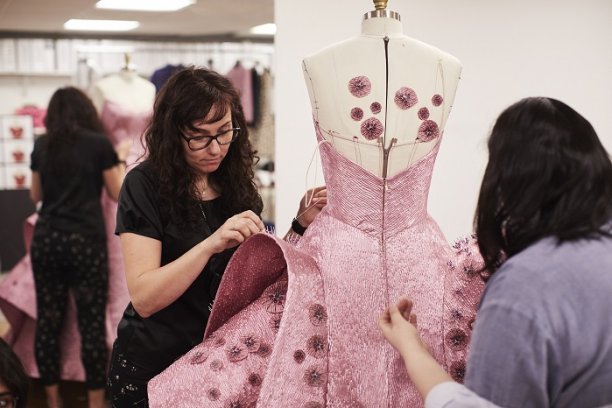 7th May 2019
Innovation in Textiles
| New York, NY
Deepika Padukone's dress. © Zac Posen x GE Additive x Protolabs
Zac Posen, GE Additive and Protolabs unveiled a collaboration featuring a range of innovative, sculptural 3D printed garments and accessories – inspired by the concept of freezing natural objects in motion – at this weekend's Met Gala.
Over the past six months, Zac Posen and his creative team have explored a range of 3D printing and digital technologies with design engineers and 3D printing experts from GE Additive and Protolabs. With his vision and foresight, Zac Posen is demonstrating that almost anything is possible with 3D printing. "I dreamt the collection, GE Additive helped engineer it and Protolabs printed it," he said.
Four gowns and a headdress featuring 3D printed elements and structures were unveiled at the Met Gala, worn by British supermodel Jourdan Dunn, actresses Nina Dobrev, Katie Holmes, Julia Garner and Bollywood icon Deepika Padukone.
Capturing nature in motion
Deepika Padukone wore a custom Zac Posen metallic pink lurex jacquard gown. This gown includes Zac Posen x GE Additive x Protolabs embroidery which have been sewn on. The embroidery is made of Accura 5530 plastic and printed on a stereolithography (SLA) machine. These 408 delicately printed embroidery pieces are attached to the outside of the custom gown.
Deepika Padukone. © Zac Posen x GE Additive x Protolabs
Jourdan Dunn wore a custom Zac Posen x GE Additive x Protolabs rose gown. The gown features 21 total petals, averaging 20 inches in size. The petals – each one of them unique – are fastened in place by a modular cage which is invisible from the outside. This dress was designed to a 3D re-creation of Jourdan's body. The petals are finished with primer and colour shifting automotive paint by DuPont.
Nina Dobrev wore a custom Zac Posen x GE Additive x Protolabs bustier. The bustier is a clear printed dress with 4-piece assembly for custom fit. The interior is designed to perfectly match Nina Dobrev's 3D re-creation. It is finished by wet hand sanding and sprayed with a clear coat to give it a glass appearance.
Katie Holmes wore a custom Zac Posen gown with a Zac Posen x GE Additive x Protolabs palm leaf collar accessory. The pearlescent purple palm leaves are draped over the shoulders and attached to the gown at the neckline. The structure is finished with pearlescent purple paint and holds the custom Zac Posen water coloured tulle gown at the clavicle.
Nina Dobrev. © Zac Posen x GE Additive x Protolabs
Julia Garner wore a custom Zac Posen ombré silver to gold lamé gown with a Zac Posen x GE Additive x Protolabs headpiece. The intricate printed vine headpiece with leaf and berry embellishments is printed as a single piece and made of Nylon 12 plastic. The headpiece is finished by brass plating.
Power of 3D printing
3D printing offers unique capabilities, such as near-complete design freedom, enabling the manufacture of designs that would have been difficult to achieve using other traditional methods of fashion design.
The majority of the garments were manufactured at Protolabs' US additive manufacturing facility near Raleigh, NC, while the bustier was made in Protolabs' Feldkirchen, Germany facility. The titanium cage for the rose gown, which provides the structure on which the petals attach, was printed at the GE Additive Technology Center in Cincinnati.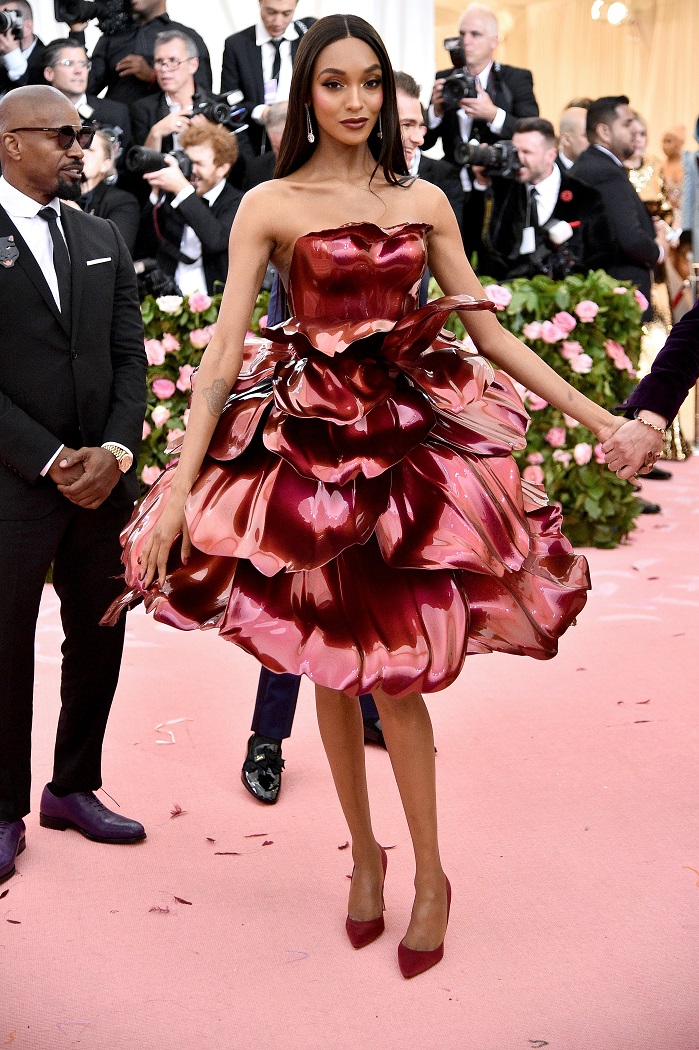 Jourdan Dunn. © Zac Posen x GE Additive x Protolabs
GE Additive and Protolabs have worked closely together for a long time, including formally collaborating on development of 3D printing technology and production processes, so working together on this project was a natural fit, the partners say.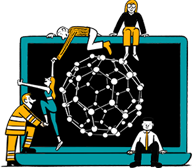 Business intelligence for the fibre, textiles and apparel industries: technologies, innovations, markets, investments, trade policy, sourcing, strategy...
Find out more