Technology/Machinery
Combining warp knitting with 3D printing
Highly productive mass production process for tailor-made products with Karl Mayer's new 3D printing system.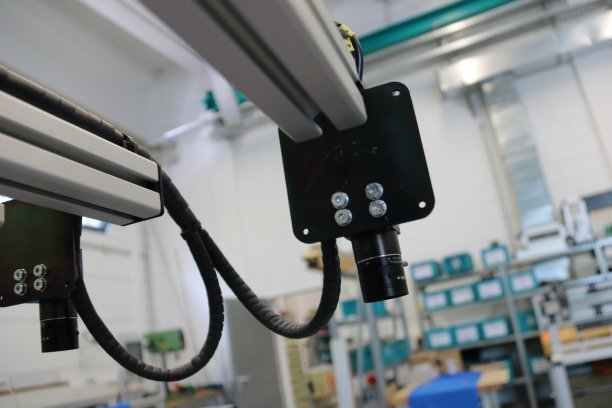 14th February 2023
Innovation in Textiles
| Obertshausen, Germany
The combination of new technologies such as additive manufacturing with the conventional processes used in the textiles industry offers good potential for product development and hence new market opportunities, says leading machine builder Karl Mayer.
The German group has developed a technological solution for combining warp knitted textiles manufacturing with 3D printing. The innovation combines the warp knitting machine with the 3D printing system in a homogenous process according to the roll-to-roll principle and the result is maximum flexibility and efficiency in manufacturing customised products.
"3D printing allows us to completely rethink our whole approach to textile product design. The world of sportswear is already showing us what is possible. Mass-produced articles complete with 3D-printed branding and functional elements are already firmly established in this domain," notes Michael Kieren from Karl Mayer's New Business Development team.
In addition, the carbon footprint of newly developed products is low, since savings are made on material and energy-intensive working steps. The new 3D inline printer really makes the most of its advantages, particularly when manufacturing prototypes and equipping of textile products with reinforced areas as well as design or function elements for additional benefits.
Flow process management
With the new 3D printing solution, the textile is printed directly after it has been manufactured on the warp knitting machine. This involves the machine directly communicating with the printer's pattern system to enable targeted control. The inline printing head can be moved quickly to every necessary manufacturing position. It is mounted on an H-gantry and can be moved in all directions in space at a speed of 5 metres per second. A camera system and a pattern recognition software ensure highest precision during positioning of the printing head on the 2 x 1 metre printing field.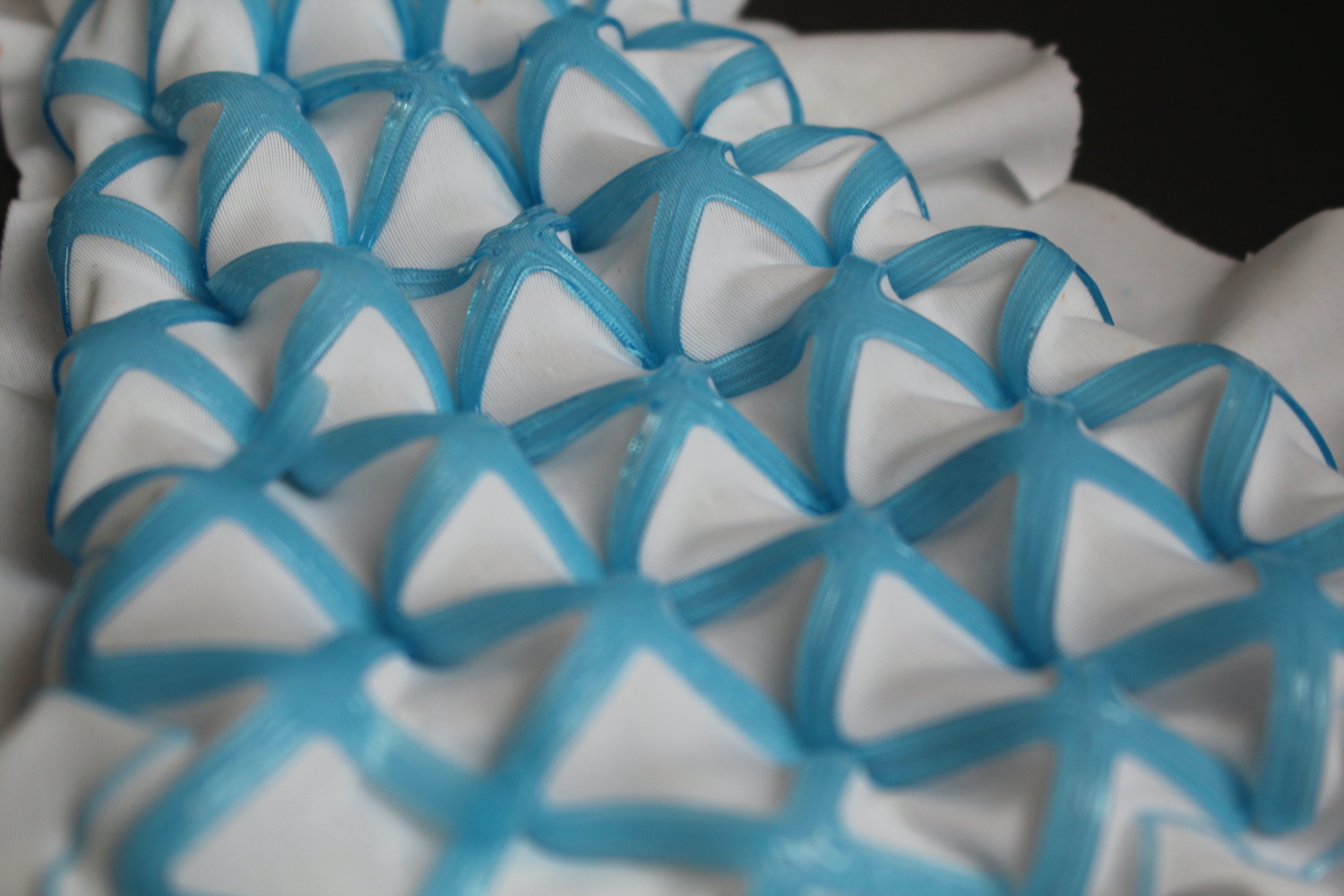 The current printer version processes polyurethane and silicone without heat. The materials generally used in textile finishing are applied at a printing speed equivalent to textile production of 85 m²/hour with a warp knitting machine working width of 138 inches.
Advantages for sports, footwear and automotive
The new 3D printing system from Karl Mayer combines the high productivity of warp knitting machines with the outstanding flexibility of additive manufacturing, hence offering the opportunity to cut production steps. The complexity of machine handling is also reduced through a simple pattern system.
Thanks to these advantages, the innovation is particularly suitable for customising products, Karl Mayer says. Through direct printing onto the fabric, large quantities of textile fabrics can be decorated with logos, brand designations or team names. Above all, the far greater flexibility in terms of design opens up completely new opportunities for successfully responding to increasing customer needs for individualisation.
In the sport sector, where high demands are placed on product performance, the new 3D printing system is ahead of the field, the company says. For instance, partial reinforcements such as kinesio tapes or support areas for muscles and for stabilising movement can easily be integrated in functional sport outfits. Shoes also benefit from the opportunity of being designed to be wear-resistant in areas which are under the most stress. Other opportunities are customised designs right through to 4D-printed shoes fabrics – for instance through 3D-printed spacer textiles – and efficient production 'on demand'.
The automotive sector, known for its high production efficiency, is likely to be particularly interested in Karl Mayer's efficient 3D printing system because of the few working steps required, for example, to integrate reinforcements into door panels, roof liners and seats.
Designs, team logos and company names can be applied easily and accurately for use in automotive interiors. Apart from these conventional uses, future-oriented implementations are also conceivable, such as the integration of switches in textile structures, the use of textiles for control purposes and protective covers for electronic components.
Putting into practice
Karl Mayer has already tested the new 3D printing table with its development partner, Bielefeld University of Applied Science, for the production of shoe fabrics. "Here, even more than in other areas, a very wide variety of applications is required. The 3D printing table is ideal for this", Michael Kieren concludes.
The prototype is now ready and was presented at Techtextil 2022 trade fair in Frankfurt am Main. The innovation was also a highlight at the 5th Additive Manufacturing Meeting, which was held in November 2022 at Karl Mayer. The organiser of the annual meeting of experts is the Textilforschungsinstitut Thüringen-Vogtland e.V. (Thüringen-Vogtland Textile Research Institute) (TITV Greiz).
"We are now trying to establish the procedure in practice together with potential users," says Michael Kieren, explaining the next steps being taken.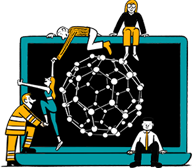 Business intelligence for the fibre, textiles and apparel industries: technologies, innovations, markets, investments, trade policy, sourcing, strategy...
Find out more