Technology/Machinery
Karl Mayer to focus on digitalisation in Shanghai
Karl Mayer will be presenting its latest innovations at ITMA Asia + CITME, which will be held from 15-19 October 2018.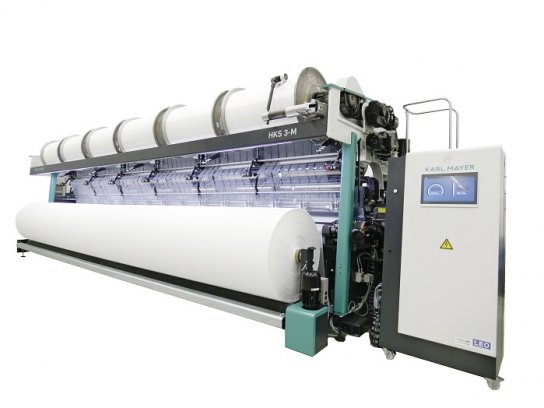 23rd August 2018
Innovation in Textiles
| Obertshausen
Karl Mayer will be presenting its latest innovations at ITMA Asia + CITME, which will be held from 15-19 October 2018. "The mega trends of digitalisation and sustainability are changing the world as we know it. As an innovative global market leader, we see these changes as an opportunity for our customers. At ITMA Asia+ CITME, we will be showing our visitors how Karl Mayer is implementing these strategic themes, digitalisation and sustainability by delivering integrated solutions offering a wide range of advantages," said Arno Gärtner, Karl Mayer's Managing Director.
At the show, a new umbrella brand will be launched, offering innovative digital solutions known as the Karl Mayer Digital Factory, which was introduced last year. A look at Karl Mayer's Cleaner.Productions will also be on the cards. Other highlights include a performance show of the latest generation of machines, a fashion show showcasing decorative, trendsetting fabrics, and a presentation of the Technical Textiles centre of excellence.
Development of digital solutions
Since March 2018, Karl Mayer has been part of Adamos, an alliance made up of industrial and software companies. At the end of 2017, Karl Mayer also set up its own start-up company in Frankfurt, known as the Digital Factory, for developing new, innovative digital business models, products and services. In future, these will be combined under a new umbrella brand, which is being launched at ITMA Asia + CITMA.
"Management is focusing on the KM Digital Factory. Together with our involvement in ADAMOS, the new company will enable us to quickly make the best digital solutions available for delivering maximum benefit to our customers," said Arno Gärtner, the Head of Digitisation.
For the first time, Karl Mayer will present its own solution for networking its machines. This digital solution is designed to provide its customers with transparency in real time regarding the performance of their machines and can be used in the company's own network with very little modification.
Integrated sustainability
What Karl Mayer is doing to promote sustainability will be on show at the fair. The environmental aspects of this include the LEO Low Energy Option, which should enable energy consumption during machine operation to be reduced by between 9.5 and 13 %, depending on the type of machine. Costs and CO2 emissions should be reduced at the same time.
Intelligent, end-use-applicable concepts should also reduce environmental loads, as a technology transfer project being carried out by the central government and regional authorities in Wujiang Shengze, China, is demonstrating. One of the aims of this project is to replace the environmentally harmful looms in this industrial area with Karl Mayer's warp knitting machines offering a comparable product portfolio. The TM 3, with its broad product portfolio, is a particularly good alternative, the company reports. This tricot machine will be shown in operation at the exhibition, together with examples of its uses.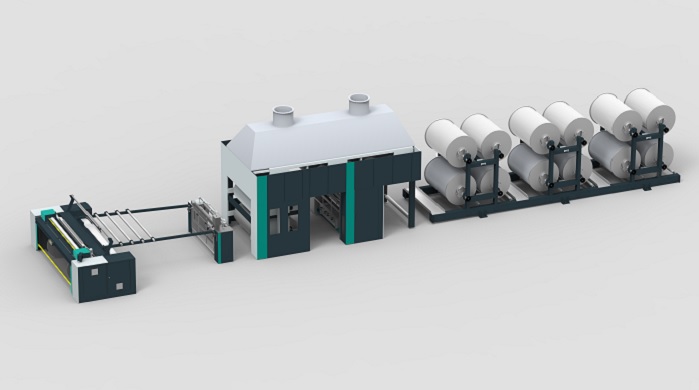 Karl Mayer will be showing the Terry.Eco concept for the environmentally friendly production of terry goods, the core element of which is the TM 4 TS-EL machine.
Latest generation of machines
For the first time, the "widest high-speed tricot machine in the world", the HKS 3-M, 280", will be demonstrated to the public in operation at the exhibition. This new machine is said to deliver maximum flexibility for the usual product repertoire. Unlike previously, articles of different widths and also more fabric webs can be produced simultaneously on just one machine. The performance of this machine will be demonstrated as it produces a velour fabric in a gauge of E 32.
The first TM model with Kamcos 2 facility is also being showcased. Karl Mayer's TM 3, 186", equipped with the next generation of the Karl Mayer Command System, retains the tried-and-tested features of the HKS version. These include an operator interface with functions based on smartphone technology and an integrated laser stop system as well as data access via mobile devices using the Karl Mayer Connect app. In Shanghai, this machine will be producing a tough fabric in a gauge of E 32.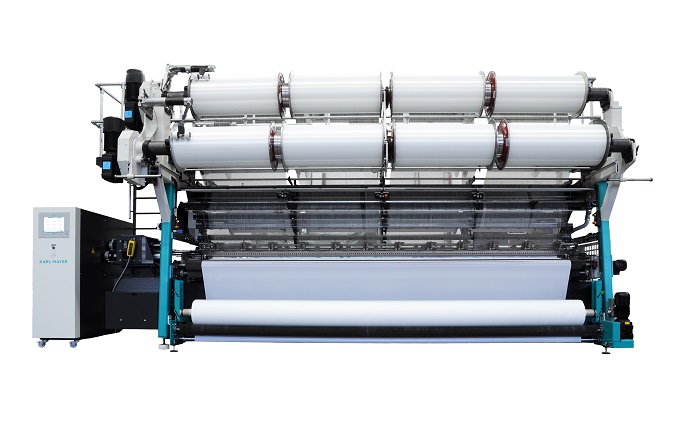 For the warp preparation sector, Karl Mayer will also be showing the innovative VSB Size Box at the fair. Karl Mayer will also be showcasing the Isodirect direct warping machine that produces high-quality beams at warping speeds of up to 1,000 m/min-1.
Building on textiles
The focus of the exhibition at ITMA Asia + CITME will be on textiles for the construction sector. The Chinese construction sector is one of the growth areas in the country but, unlike the construction industries in Europe and America, for example, the Chinese building industry focuses on conventional materials, the company reports.
Textiles can offer the construction sector many advantages, especially when used in concrete components. By replacing conventional steel reinforcements with carbon- or glass-fibre textiles, the amount of concrete used can be reduced by up to 70%. Other promising applications for warp-knitted structures are in tear-resistant plaster grids for increasing the tear resistance within the plaster, self-adhesive tape for repairing holes and cracks in walls, cost-effective, flexible roof canopies and bitumen roofing materials with excellent mechanical properties. Examples of these types of textiles will be used to illustrate the advantages of warp-knitted building textiles during the exhibition.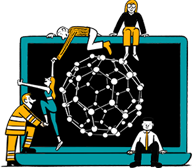 Business intelligence for the fibre, textiles and apparel industries: technologies, innovations, markets, investments, trade policy, sourcing, strategy...
Find out more