Opinion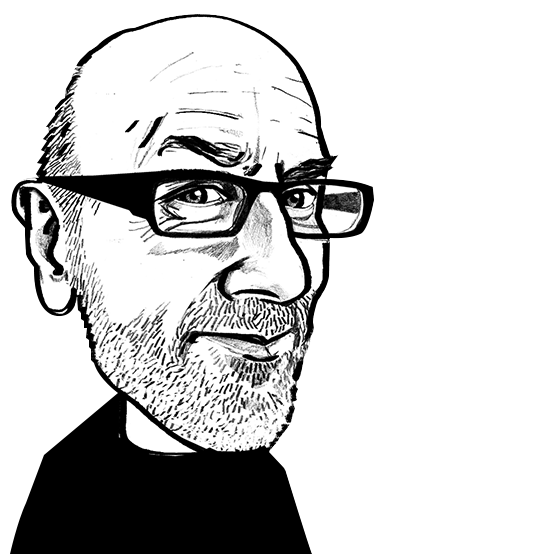 Swissmem: The big issues at ITMA 2019
Adrian Wilson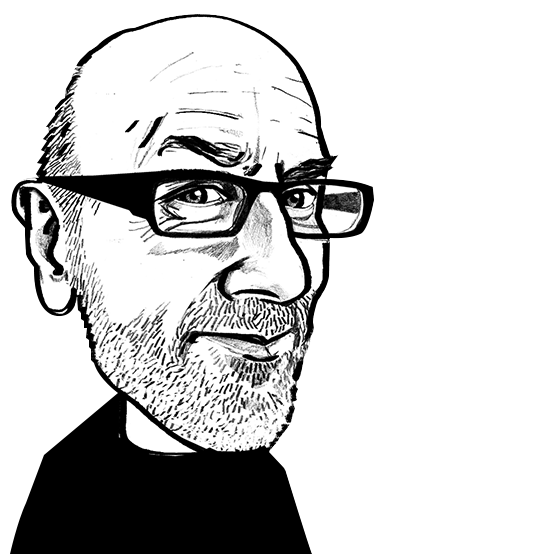 It has been calculated that the 44 members of Swissmem can draw on 4,011 years of combined engineering and processing know-how between them.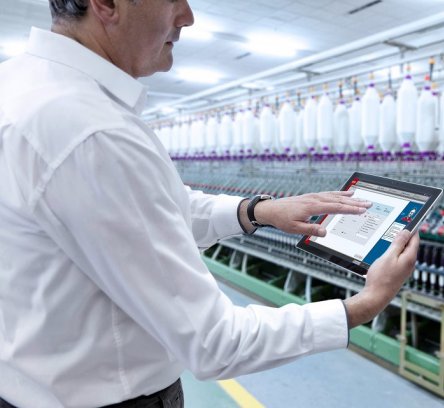 5th April 2019
Adrian Wilson
| Lucerne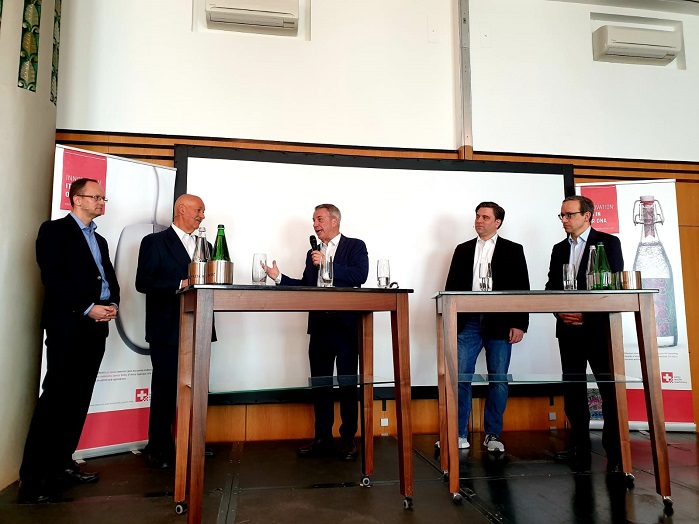 Pictured from the left in Lucerne: René Rossi, head of the Laboratory for Biomimetic Membranes and Textiles at Empa, Ernesto Maurer, Swissmem textile machinery president, moderator Reto Lipp, Jan Smit, co-founder of Cognitive Solutions and ITMF director general Christian Schindler. © James Mason
It has been calculated that the 44 members of Swissmem – the Swiss textile machinery association – can draw on a staggering 4,011 years of combined engineering and processing know-how between them.
A number of the companies mark notable anniversaries in 2019.
Benninger, for example, the resource-saving dyeing technology specialist, is 150 this year, Luwa, a leader in air handling systems, is 80 and flat knitting machine builder Steiger is 70.
Saurer, meanwhile, which along with Rieter is one of the two Swiss frontrunners in staple fibre spinning technology, has a number of significant anniversaries, being founded as an embroidery technology company exactly 150 years ago and entering the field of ring spinning systems 70 years ago. The first version of Saurer's industry-leading Autoconer winder is now 60 years old and its Autocoro spinning system 50.
The implications of this long history – which could be viewed as something of a double-edged sword – was one of the subjects explored in a far-reaching panel discussion held on March 30th in Lucerne, during Swissmem's pre-ITMA press conference.
Taking part were Swissmem chairman Ernesto Maurer, René Rossi, head of Empa's biomimetic and textiles research lab, Jan Smit of Cognitive Solutions (an Industry 4.0 advisor to Swissmem), and Christian Schindler, director of the International Textile Machinery Federation (ITMF).
Legacy
There was a general agreement that with such a long history to look back on, the textile sector now needs to be marketed as more attractive and forward looking, especially in attracting young people, but also investors in innovation.
Saurer spinning technology back in 1955. © Saurer
"We have all of this know-how and have been through some very tough times in the past, and only the strong have survived, but in a way, we have to overcome our legacy, since over the years there have been so many bad news stories about textile companies going bust or disappearing to China," said Ernesto Maurer. "At the same time most consumers associate textiles simply with cotton t-shirts, yet 40% of a new electric car, for example, can be based on textiles, and that's the kind of forward-looking message we need to get across."
Innovation
René Rossi provided examples of many areas of innovation his research organisation is involved in.
"The latest research is all about drawing on know-how from different fields in terms of polymer science, textile technology, electronics and computational science, for maximum solutions," he said. "It's all about making everyday clothing smart, that's the key. Work on smart textiles has been ongoing for the past twenty years but now we are starting to see some fully-realised products on the market. Smart wound healing is one particular area we're progressing in."
At the moment, a wound has to be examined and the dressing changed every day, but now smart fabrics can monitor the pH or glucose level in the wound in order to prevent infection, he explained, so that fully-breathable dressing changes only have to be made when they are necessary.
Electromobility
The many opportunities in electromobility are also viewed as another area of major potential.
"Fabrics can be pretty unique in being lightweight and robust and strong and we can now build new shapes, combining functions such as touch control, cooling and heating effects, sensors for the smart control of air conditioning and many other areas where the interior of the car can be made a more tactile experience," Rossi said.
"In Zurich there are a lot of financial companies who are looking to transform such innovations into business," observed Jan Smits. "We need active exchange with these organisations."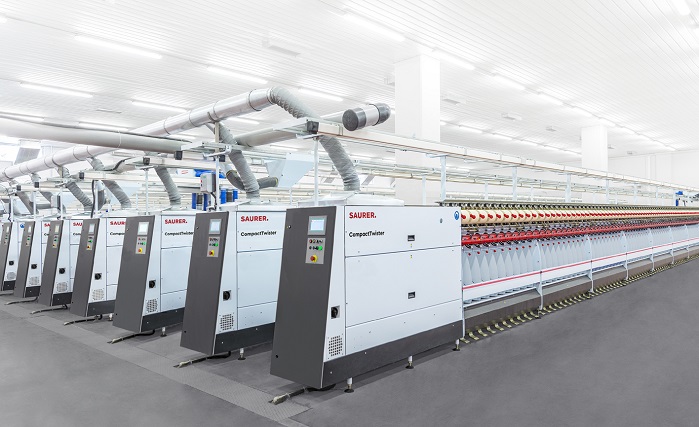 Modern Saurer compact twisting installation. © Saurer
New financing models were also touched on by Maurer.
"In the past, it has been simply about two sided business between the supplier and the customer, with both parties happy with the arrangement," he said. "Now I think things will change drastically via third party financing, for new forms of efficiency.
"At the moment, the biggest cost for textile manufacturers is no longer labour or raw materials it's about capital and depreciation of equipment. Right now the model is that the customer just buys a machine, but in the future is increasingly likely to pay for licences by use or square metre or kilogram of whatever is being produced, with the fees going directly to the finance company which has taken ownership of the machine. Finance companies need to be made more aware of these new transformational concepts that seem to really work.
"This is especially relevant given the textile sector's overall image of being a 'sunset industry' and in all parts of the world many banks are restrictive with loans," he added.
Market situation
The discussion then turned to the general market situation for textile machinery and Maurer said the business was definitely in a downturn at the moment.
"There are many influencing factors and in the past our cycles could be traced to every seven years or so, but now things are much more up and down, with cycles every two-to-three years," he said. "That said, we have enjoyed an unusually-long upturn that started almost four years ago and 2018 was the best year for many Swiss companies but now the market is dry. I believe that 2019 will be tough and there will be no real surge of orders after ITMA in June."
Schindler pointed to over-capacity in China as a key reason.
The Chinese companies have invested heavily in many machines over the past few years, some of which will not end up being used," he said. "We believe it will be two or three years before shipments return to a normal level."
Key ITMA themes
The two key themes likely to dominate at ITMA 2019 in Barcelona, it was agreed, will be sustainability and Industry 4.0.
The problem with sustainability, Rossi observed, is that many people have different definitions of what it actually is.
Representatives from Swiss companies at ITMA Asia 2018 in Shanghai. © Adrian Wilson
"For us at EMPA, it's firstly about putting materials together in a different way in order to allow for upcycling – designing and producing for disassembly after useful life. There are a lot of new initiatives in this area, but if we want to think of recycling from the beginning, it means going right back to examining how cotton is grown."
"Four years ago, at ITMA 2015 in Milan, everything was about reducing water consumption, but that's not really new – machine builders have been working on it since the very beginning, looking at resource saving and increasing automation to reduce labour," said Christian Schindler.
Trends in this field are being supported by general developments in automation and software, he added, but would be likely to intensify rapidly if government policy led to higher prices.
Transparency
Industry 4, Smits said, is now leading to an increasing transparency and traceability all along the supply chain and making it much easier to track products, their contents and how and where they are produced.
"There has been a lot of greenwashing in the past, but now if a company claims it is doing something it has to prove it, or the NGOs will start pointing the finger which is extremely damaging to a company's reputation," Rossi added.
"The young are leading and setting the agenda," Maurer said. "They are in the middle of the argument and want to know what life will be like in 20 years' time. This will steer the way change will happen and they will help NGOs and legislation to enforce the way the supply chains operate."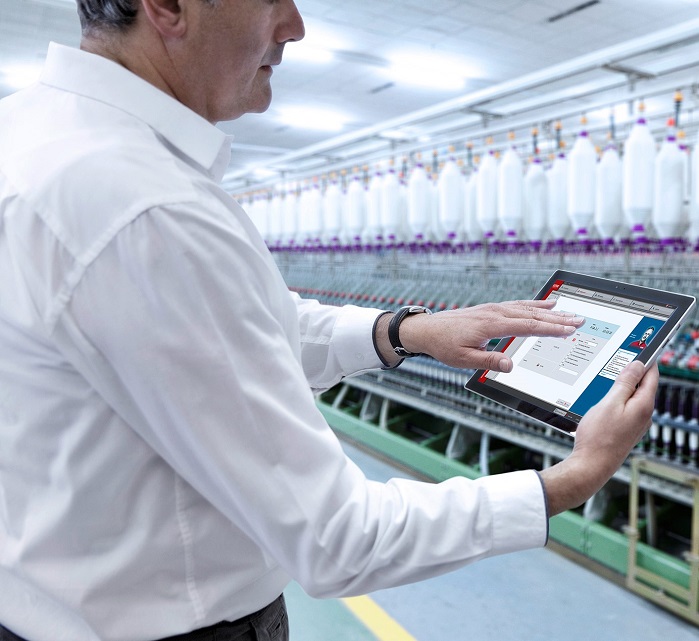 Modern mill management from Uster. © Uster
"Another interesting thing is the way fashion is going, with the move towards shorter runs in order to be faster and nearer to the customer," Smits said. "Among other things, this is using digital technologies to make sustainable gains and will see jobs returning to Europe. They will, however, be very different jobs, so the people who know information technology and those who are textile experts ideally need to come together. The people who are now coming out of research have very different mind-sets in terms of how things should be done."
In conclusion, the panel agreed that digitisation, in combination with the drive towards sustainability, will lead to new technologies allowing more value to be created at less cost, and reducing input to create more output.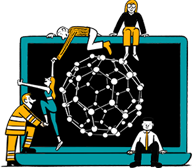 Business intelligence for the fibre, textiles and apparel industries: technologies, innovations, markets, investments, trade policy, sourcing, strategy...
Find out more