Testing/​Standards
Texhong benefits from dual control by Uster
Texhong's ambition in yarns for bleaching are underpinned by its continuing successes over the past 20 years.
16th November 2017
Innovation in Textiles
| Uster
Texhong Group, one of the top ten spinning mills in China, has grown steadily since its establishment in 1997, building a reputation for high value-added products in challenging market sectors, such as core-spun yarns, as well as grey fabrics and fashion materials.
Texhong's ambition in yarns for bleaching are underpinned by its continuing successes over the past 20 years. The group operates 3.2 million spindles – including 1.25 million in Vietnam – and 10,000 weaving machines, making it one of China's largest and fastest-growing textile enterprises.
The company's commitment to quality is shown by the fact that it has five fully-equipped Uster laboratories for fibre and yarn testing. Equipment includes Uster HVI1000 and Uster Afis Pro 2 for fibre tests, Uster Tester 5 and 6, Uster Tensorapid 4 and Tensojet 4 for yarn tests, and Uster Classimat 5 for yarn classification.
Raw material challenges
Accepted industry standards to define contamination-free fabrics stipulate 20 foreign fibre defects (FD) per 20 kilograms of fabric. Texhong's results initially found 30 to 40 defects for this weight, calling for an urgent solution.
Purchasing better-quality raw cotton would seem to be the simplest solution, but the sheer volume of Texhong's requirements means that there will inevitably need to be a mix of incoming cottons from Australia, the USA and local Chinese growers. Most of Texhong's Chinese cotton supplies come from the Xinjiang region, which is both the largest and best-quality source in the country. Even so, Xinjiang cotton is high in contamination – especially the filmy plastic pieces cause headaches to spinners.
"The next solution to reducing contamination was 100% control of production by yarn clearing in the winding room – an existing option in Texhong's yarn production processes, but not a satisfying answer to the foreign matter problem: it would lead to excessive levels of cuts at the clearers, creating too much waste and reducing efficiency, while the number of splices would ultimately damage fabric quality," Uster explained.
The two-stage solution
Uster's solution is based on the concept of stopping contamination at two vital stages of production – in the blowroom and at winding – using a coordinated approach. This is Total Contamination Control, enabling the spinner to balance precise quality standards against process efficiency in a unique 'dual control' method, which is said to guarantee satisfaction for both spinner and customer, using Uster technologies.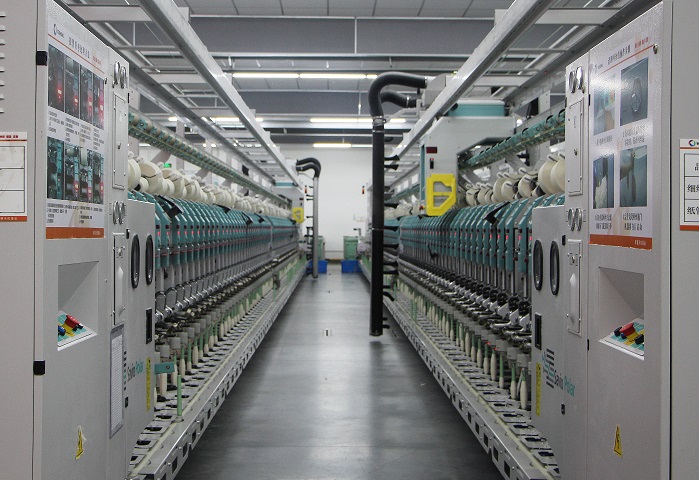 The first control point is at the preparation stage, as the Uster Jossi Vision Shield removes foreign matter after the fine cleaner in the blowroom. The second control point comes at the end of the production process, as Uster Quantum 3 yarn clearers check the yarn during winding. At this point, the clearing settings can be adjusted to give exactly the required tolerance of defect levels, matched to the mill's productivity targets.
These two control systems, acting in tandem, have the technological sophistication to identify all types of foreign matter defects in raw cotton and yarn, whether the contamination is natural or synthetic material, according to the manufacturer. Even white polypropylene (PP) is detected by the Uster Jossi Vision Shield and Uster Quantum 3. Together, these systems aim to assure a maximum efficient way to eliminate all contamination.
Solution
At Texhong, the application of Total Contamination Control made an impressive impact, according to the company. Results showed only 15 foreign fibre defects per 20 kilograms of fabric. Today, the group has a total of 22 Uster Jossi Vision Shield 2 units with Uster Jossi Magic Eye installed in its various plants.
In winding, 600 of its 700 machines are equipped with Uster Quantum 3 with FD detection – all connected to the Uster Quantum Expert. This system integrates all central control units (CCU) at Texhong, which means that clearing settings for each article need only be defined once, and can then be distributed to the multiple clearing units.
"The achieved quality of only 15 foreign fibre defects in 20 kilograms of fabric is better than expected and this achievement gave us confidence for major investments," said a spokesperson.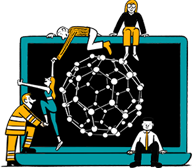 Business intelligence for the fibre, textiles and apparel industries: technologies, innovations, markets, investments, trade policy, sourcing, strategy...
Find out more