Technology/Machinery
Tonello presents range of technologies for garment disinfecting
The company has launched a complete range of Sanicare technologies and solutions for garment disinfecting in the wake of the COVID-19 pandemic...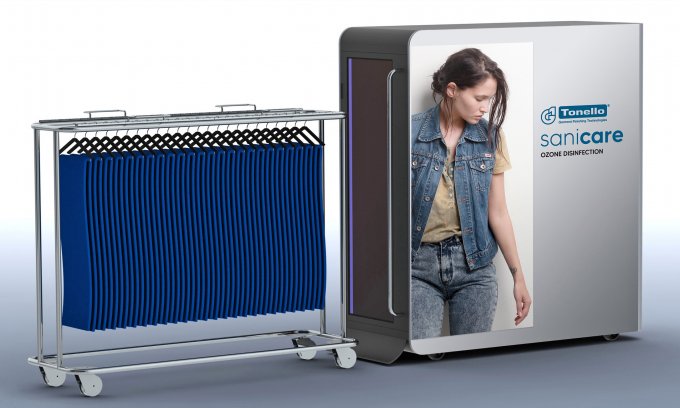 4th June 2020
Innovation in Textiles
| Sarcedo (VI), Italy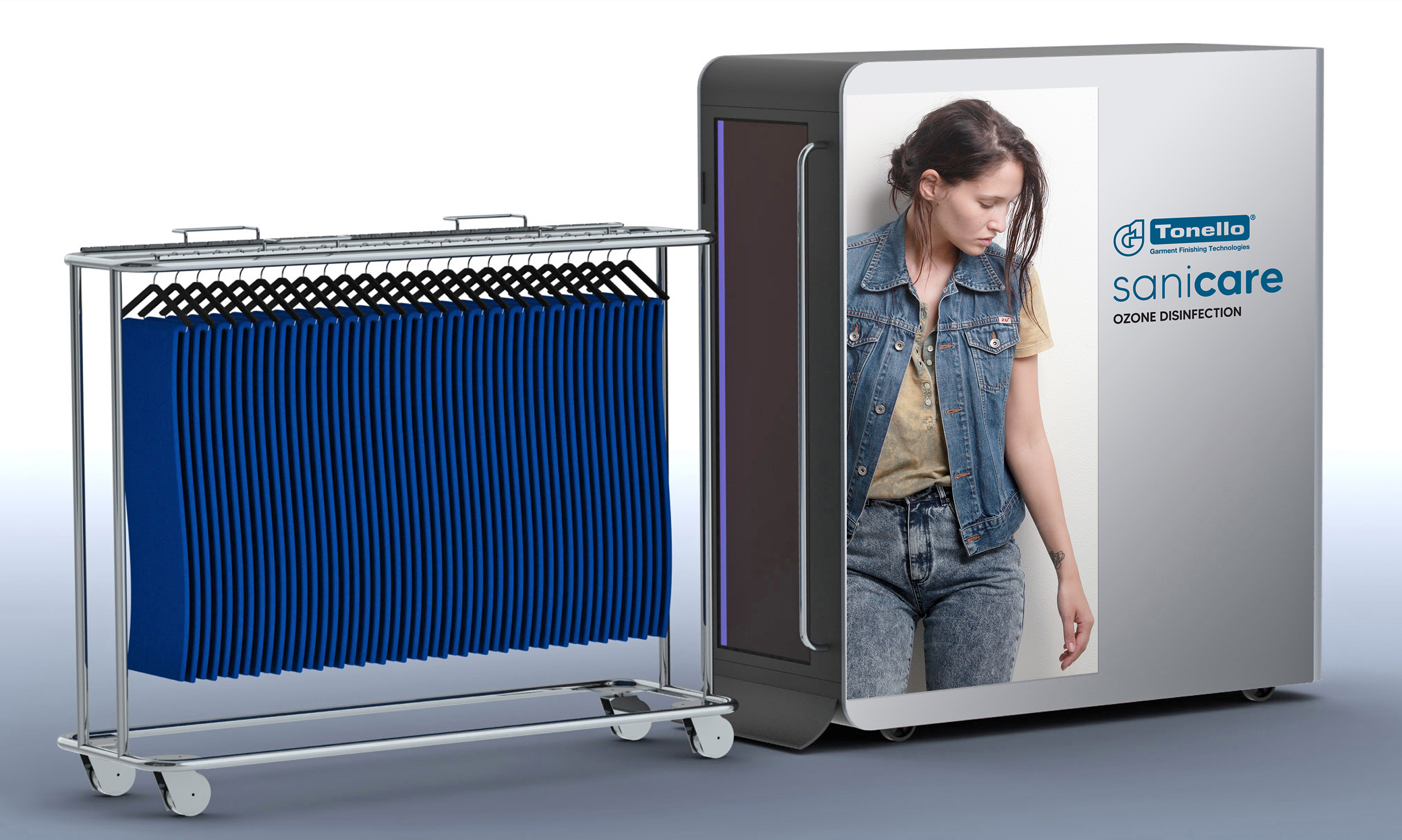 © Tonello.
Italian finishing machinery manufacturer Tonello has launched a complete range of Sanicare technologies and solutions for garment disinfecting in the wake of the COVID-19 pandemic. According to Tonello, a major topic in the apparel industry now is to guarantee safety to consumers when they are trying on clothing at retail stores.
"Starting from this very important theme, the Tonello company, has studied and developed a new machine that sanitize the garments both on an industrial level and - here is the big innovation - directly at retail shops," Tonello said in a statement this morning.
"There is a gas that has been used for over 100 years to disinfect, sterilize, render non-toxic water, air, and surfaces in the fields of food, medicine, pharmaceutical, etc. This gas is lethal for various pathogens and for most viruses because it alters their RNA and DNA, and, at high concentrations, it also undermines the capsid, or external protein shell. Several authoritative scientific studies show, it is effective in 99% of cases. We're talking about Ozone," Tonello explains.

"Since 2010 we at Tonello have been producing technologies that use ozone reliably and safely. These technologies are also used to sanitize and disinfect garments, accessories, and equipment," the company says.
"Today, in the midst of the global emergency caused by the COVID-19 virus, we are particularly happy to present the complete Tonello sanitizing range, from production to the shop: in fact, the disinfecting technology can be installed on all of our washing and dyeing machines, while a specific software upgrade will allow conversion of the ozone technologies already in use for the treatment of denim (Ofree, ECOfree or ECOfree 2) to also allow sanitizing and disinfecting," adds Tonello.
"And for those who are not yet using Tonello washing and dyeing machines? In this case, the definitive solution is SaniCare, a new range of static cabinets for sanitizing, and disinfecting garments, accessories, and protective devices."
"Available in different sizes and adaptable to all commercial environments; it is very easy to use, allowing garments to be re-readied for trying on or for sale in just a few minutes."
"In fact, SaniCare neutralizes most known pathogens: the customer in a shop can thus try on garments with complete confidence that there are no dangerous viruses, fungi, dermatitis, or other annoying dermatological contaminations, etc. lurking on the garments."
"One day, hopefully very soon, the COVID-19 will be defeated, but something has already changed forever, even, and above all in the habits of consumers and the increasingly attentive and aware requests from the final customer. And among those values that we would not want to give up, and which we can no longer give up, garment wholesomeness will undoubtedly continue to be found. That is something that for us at Tonello has been our mantra forever," the company concludes.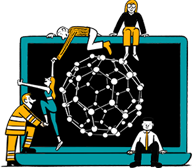 Business intelligence for the fibre, textiles and apparel industries: technologies, innovations, markets, investments, trade policy, sourcing, strategy...
Find out more