Technology/Machinery
Van de Wiele's complete carpet solutions at Domotex
The company's portfolio contains BCF extrusion lines, heat-setting, tufting and carpet weaving machines.
28th December 2018
Innovation in Textiles
| Marke
Van de Wiele, a specialist in complete carpet solutions, from granulate to carpet, will present its latest innovations at Domotex, a leading trade fair for floor coverings that takes place from 11-14 January 2019 in Hannover, Germany.
The company's portfolio contains BCF extrusion lines, heat-setting, tufting and carpet weaving machines. The event is an opportunity for the manufacturer to meet current customers and prospects for future business. "Of course, it is important to participate to show the presence in the market, but it also is the opportunity to strengthen the long-term relationship with our customers," the company explains.
Yarn expert
"The final quality of a carpet is mainly dependent on the quality of the yarn being used. Our experience in woven and tufted carpet, combined with the technological know-how of efficient yarn production, has led to the development of our current line of extrusion equipment. Our technological support in combination with our knowledge in further downstream processing is unique in the world and contributes significantly to the success of our customers."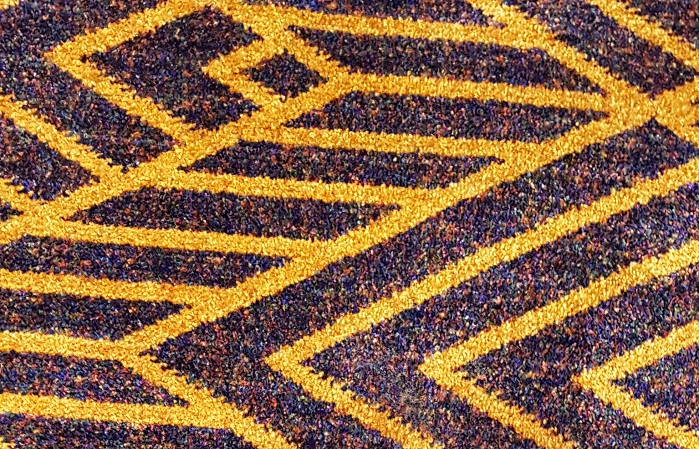 After extrusion, yarns are often cabled and heatset. The French company Superba, part of Van de Wiele, is a leading manufacturer of heat setting equipment. It developed a new system using saturated steam to set many different kinds of raw materials, including polypropylene, polyamide, acrylic, PET, wool, and more.
The space-dyeing machine, which allows printing a random pattern of colours on the yarn, is already a big success, according to the manufacturer. It is said to give the developer various possibilities to create new and interesting designs, which can be used in woven, as well as tufted carpet qualities. "And the success story continues with the introduction of new Multicolored BiColor Frieze (textured) yarns that will open new opportunities for carpet designers," Van de Wiele adds.
Colortec
The company will also highlight its wide variety of jacquard designs for carpets and rugs, available in 5/32", 1/17" or 1/10" at the event. "With the Colortec and its ICN technology, the Individual Control Needle, a higher efficiency and quality will be reached. It will only tuft pile where required and therefore saving yarn for shaped carpets. Moreover, this allows you to tuft with "weaker" yarns (e.g. wool), less yarn on the back and this up to 12 colours and multiple colour mixes," the company explains.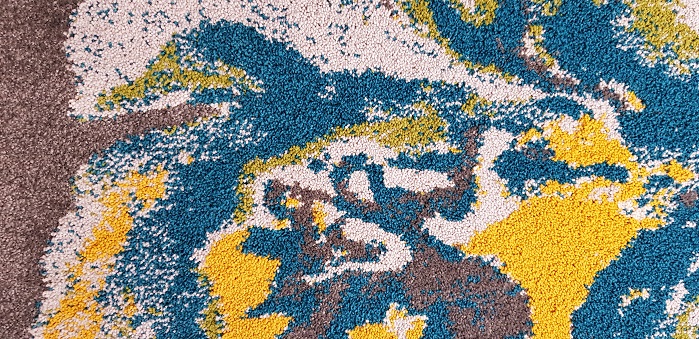 The Colortec can be combined with an IPD system for active yarn feed. This is designed to allow a much better pile control, resulting in a cleaner surface of the fabric, a wider range of yarns and yarn counts for a different look, feel and pile heights. Using Tuftlink software, an exact individual yarn consumption can be calculated, resulting in less waist yarn. The Colortec combined with a Small Creel can help create a flexible system for quick colour change and small runs.
Weaving expertise
The HCiX2 Handlook Carpet Innovator is a high-density carpet weaving machine using the patented three rapier weaving technique with stationary incorporated pile yarns, giving a clear back, less incorporation and a higher weaving efficiency. "The design on the pile side is crystal sharp," the company says. "There are no visible warp yarns on the backside, which makes the carpet look like real hand knotted."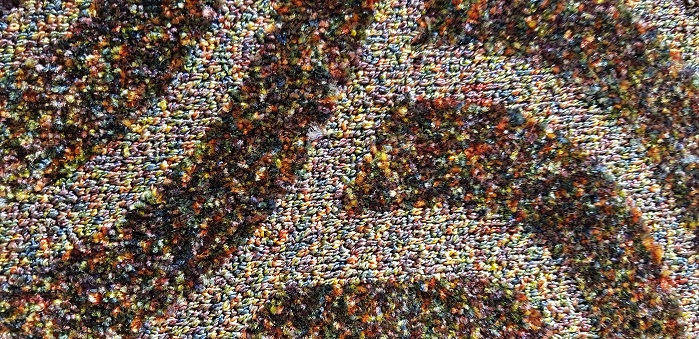 The HCiX2 carpets in acrylic, viscose, polyester, etc are woven with optimised efficiency. Designs in the border, filling effects and natural fringes are all possible. "Our newly developed hand-look carpet weaving machine has a reed density of 1500 d/m in 8 pile frames. With this execution of the HCiX2, carpet qualities up to 5,000.000 pile points per square metre are reached," the company says.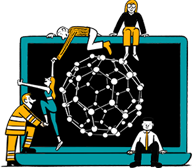 Business intelligence for the fibre, textiles and apparel industries: technologies, innovations, markets, investments, trade policy, sourcing, strategy...
Find out more