Composites
Teijin's materials to change future of wooden structures
To ensure greater safety for people evacuating burning buildings, there is a strong demand for the use of more flame-retardant wood materials in building interiors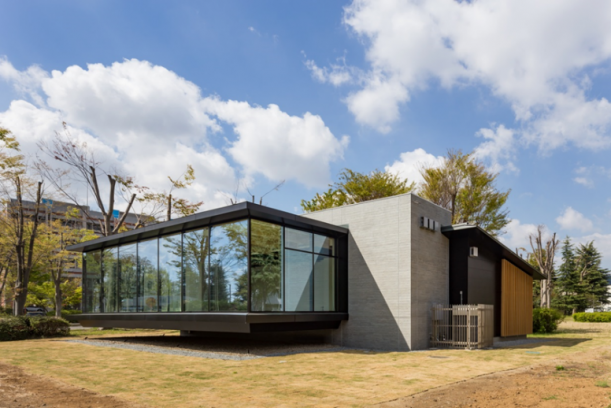 29th May 2020
Innovation in Textiles
| Tokyo
Last year, the world watched in horror as a massive fire severely damaged the famed wooden spire and roof of the Notre-Dame cathedral. Then, just six months later, Japan's 500-year-old Shuri Castle, a World Heritage site, was destroyed by flames fed by strong winds and wooden construction materials coated with lacquer.
To ensure greater safety for people evacuating burning buildings, there is a strong demand for the use of more flame-retardant wood materials in building interiors, says Japanese high-performance fibre producer Teijin.
Teijin, a technology-driven global group, has responded by developing a number of breakthrough solutions, including Landex Coat Flame Retardant Clear, an aqueous transparent acrylic flame-retardant coating, in cooperation with Dainichi Giken Kogyo Co., a Japanese pioneer of aqueous inorganic polymers, and Daimaru Kogyo Ltd., a leading Japanese chemical trading company.
As the world's first halogen-free coating of its kind Landex Coat Flame Retardant Clear improves the flame retardancy of a diverse range of combustible materials, including timber, paper, fibre, rubber and plastic. The coating is simply applied to surfaces and its protective transparent finish maintains the material's original colour and texture. Landex Coat Flame Retardant Clear, in addition to indoor applications, can be used outdoors to strengthen resistance to weather and mould. it is also useable on a wider range of materials than is possible with conventional flame retardants.
Every May 30th, the Japanese commemorate the decree of the Law for the Protection of Cultural Properties, which was enacted after a fire in Horyu-ji temple, the world's oldest wooden structure, destroyed a mural considered to be national treasure in 1949. Teijin now hopes its flame-retardant coating for wooden construction materials will be increasingly adopted to help prevent the further loss of precious wooden relics of human civilization.
Teijin also has developed high-performance materials, which it says, have the potential to dramatically alter the construction industry. These include architectural wood products that offer excellent rigidity for the creation of wide interior spaces without pillars. Advanced fibre-reinforced wood (AFRW) is a structural timber product comprising several layers of dimensional (pre-cut) timber and high-performance fibres bonded together with structural adhesives. Applications include medium and low-rise wooden buildings. Carbon-fibre-reinforced wood (CFRW), a version of AFRW produced by laminating timber with layers of strong, thin-walled carbon fibre, achieves twice the flexural stiffness of laminated timber, for structural beams that offer enhanced durability and diverse design applications, Teijin says.
"A growing demand for extra-safe architectural construction is sharpening interest in lightweight but sturdy materials, especially wood, which has long been valued for its warm texture and design flexibility. Moreover, forests used to produce renewable wood resources help to achieve Sustainable Development Goals (SDGs) by absorbing CO2 to mitigate global warming," the company adds.
"From high-performance wood to a vast range of other advanced materials, Teijin is helping to make society more sustainable with safety, security and disaster mitigation solutions that protect lives and livelihoods from various risks such as disasters and accidents. Teijin aims to be an enterprise that supports the society of the future by utilizing its proprietary technologies to enhance people's quality of life," Teijin concludes.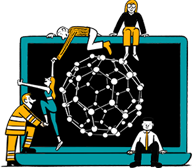 Business intelligence for the fibre, textiles and apparel industries: technologies, innovations, markets, investments, trade policy, sourcing, strategy...
Find out more