Fibres/​Yarns/​Fabrics
Ten years of partnership with Swisswool
Technical insulation specialist benefits from a sustainable supply chain.
23rd September 2021
Innovation in Textiles
| Switzerland
Ortovox is celebrating a decade of working with the then-newly founded Swisswool initiative to collect and process every colour and quality of versatile wool fibres directly from Swiss sheep farmers.
Ortovox was the first outdoor brand to use wool as a technical insulation material for mountain sports apparel.
"Working together with Swisswool was one of the best decisions we made," said Stefan Krause, head of product at Ortovox. "Wool makes unbeatable insulation because it is so coarse. This means it is great at springing back to its original shape and has the loft – the ability to trap air – required for a highly insulating effect. In addition, wool fibres have an odour-minimising effect and are durable and easy to care for and thanks to its hydrophilic properties, wool can absorb up to 30% of its own weight in moisture without feeling wet to the touch, and therefore keeps the wearer warm even when wet."
Ortovox uses Swiss wool as an insulation material in varying weights, as well as in technical material combinations – such as the backs of backpacks – offering highly functional textiles with unrivalled comfort.
Natural cycle
Swiss sheep are shorn twice a year – in Spring (March and April) after wintering in barns, and in Autumn (September and October) after coming down from the mountain pastures. The work is shared by professional shearers and the sheep farmers, and is a process that requires a lot of skill and practice.
Professionally shorn sheep feel comfortable during the procedure and the wool can be removed in one piece so that the valuable fibres can be processed in the best possible way.
After shearing, the raw wool is collected from over 25 collection stations in Switzerland. The sheep farmers collect over 400 tons of virgin wool per year, which makes up around half of the wool shorn in Switzerland annually. The wool is weighed, valued, and immediately sorted on site. The farmers are then usually simply paid in cash. All wool is accepted, because there is still a use for even the soiled wool scraps. This has a long-term side impact – buying Swiss wool supports the livelihoods of the mostly small farming businesses and therefore secures the existence of Alpine landscapes.
Before the wool makes its way to the wool-scouring mill, it has to be prepared for transport. It is pressed into large balls and labelled so that the wool's origin can be traced right back to the collection station and the sheep farmer. The wool is washed in the one remaining industrial wool-scouring mill in Belgium that can handle such large volumes of wool. The raw material is then processed into nonwoven fabrics in the South German town of Dinkelsbühl before finding its way into Ortovox products.
All Swisswool products from the Ortovox 2021/22 Autumn/Winter collection are produced in Europe and are climate neutral as part of the ProtACT2024 sustainability strategy. Ortovox aims to be climate neutral by 2024 and has examined and optimised the supply chain of Swisswool products to minimise their carbon footprint. The remaining, unavoidable emissions are offset through climate partners supporting a Swiss mountain forest project.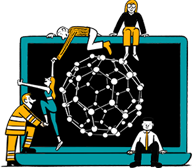 Business intelligence for the fibre, textiles and apparel industries: technologies, innovations, markets, investments, trade policy, sourcing, strategy...
Find out more