Smart Textiles
Tested for warmth on Mount Elbrus
Fabric warms up to operating temperature in just 40 seconds, ensuring heat distribution across the entire surface of the fabric.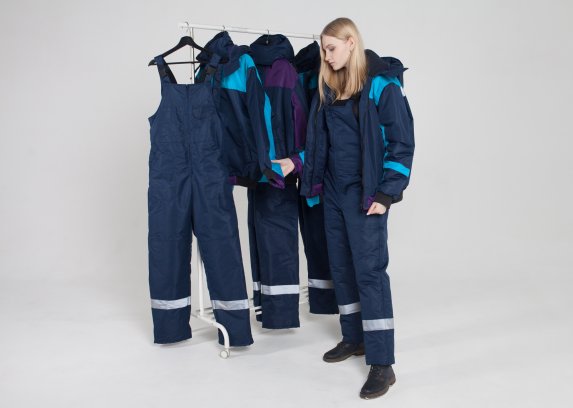 28th September 2021
Innovation in Textiles
| Mount Elbrus, Russia
Eugene Gerden reports from Russia
Russian start-up ArcticTex, part of the Rusnano Group, has been working in cooperation with Russian sportswear manufacturer Sportego on the design of new apparel with built-in heating systems based on printed carbon nanotubes.
A pilot jacket created as part of a Rusnano Northwest Technology Transfer Centre project has already been tested during an ascent of Mount Elbrus, the highest mountain in Russia. Participants in the expedition evaluated the heating-up speed, evenness and surface area of the fabric at different temperatures, in addition to its battery life, wear comfort and abrasion resistance.
The heating material was also tested together with the St. Petersburg State University of Industrial Technology and Design (SPbSUITD). This research has shown that the ArcticTex fabric warms up to operating temperature in just 40 seconds, ensuring heat distribution across the entire surface of the fabric. The material's fast heating ability makes it possible to halve the weight of the finished product by reducing the thickness of the insulation.
The printed carbon nanotubes can make the entire fabric a heating element in its own right, providing more surface area for uniform heating, or localised heating zones can be strategically structured within designs.
The fabric is heated from a portable power source, with enough charge for 4-6 hours of continuous operation. The maximum heating temperature is 45ºC, providing comfort and safety for the user.
"The properties of our warming fabrics open up the possibility of producing clothing with climate control and thermoregulation while keeping the product light and allowing greater freedom of movement," said Olga Moskaluk, head of the ArcticTex start-up "These are the basic requirements of clothing for mountaineering and active sports in cold weather conditions."
The nanotubes are supplied by OCSiAl, which is also part of Rusnano, but headquartered in Luxembourg.
Currently, OCSiAl owns the world's only scalable technology for the industrial synthesis of graphene nanotubes and is the world leader in terms of production capacity.
In February 2020 OCSiAl announced the launch of a new graphene nanotube synthesis unit with a production capacity of 50 tons per year in Novosibirsk Akademgorodok, strengthening its leading position – the company's graphene nanotube production capacity now makes up for more than 90% of the world's capacity.
The official presentation of the new smart clothing took place at Techtextil Russia earlier in September, and ArcticTex now plans to open showrooms in Moscow and St. Petersburg, as well as launching an online store to sell worldwide.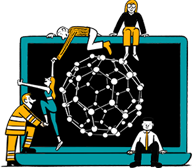 Business intelligence for the fibre, textiles and apparel industries: technologies, innovations, markets, investments, trade policy, sourcing, strategy...
Find out more