Research/​Development/​Education
37.5 Technology shown to increase efficiency and output in athletes
According to the company, the study scientifically shows that 37.5 technology extends an athlete's performance at their lactate threshold.
11th July 2016
Innovation in Textiles
| Boulder, CO
By reducing the increase in core temperature during exercise, similar to wearing a cooling vest circulating cold water, the added cooling from 37.5 technology is said to increase energy efficiency and output.
37.5 technology was created by Cocona, a leader in the development, commercialization and marketing of active particle technologies currently used to enhance the technical performance of clothing, footwear and sleep systems.
Improving performance
Physiologists Eric P. Homestead, Benjamin J. Ryan, Jesse A. Goodrich, and Professor William C. Byrnes authored the study, titled Beneficial Effects of Cooling during Constant Power Non-steady State Cycling at the University of Colorado at Boulder. First author Homestead presented the results at the American College of Sports Medicine's 63rd Annual Meeting in Boston last month.
"Now that the study is public we're excited to be able to talk about the results," said Dr Gregory Haggquist, Founder/CTO of Cocona, Inc and inventor of patented 37.5 technology. "When we see data that shows you can improve an athlete's performance by 26% at their lactate threshold, it's pretty remarkable. To get that kind of increase in efficiency just by changing your shirt fabric is unprecedented."
Results
According to the company, the study scientifically shows that 37.5 technology extends an athlete's performance at their lactate threshold; lowers core temperature during exercise; increases efficiency so an athlete uses less energy to do the same amount of work; and decreases the rate of core temperature build up.
"We know the results of this study will be of great interest to athletes, trainers, coaches, soldiers and anyone looking to increase their performance by just changing what they wear," said Jeff Bowman, CEO of Cocona, Inc.
Managing core temperature
Managing core temperature is a key factor in determining performance and efficiency, the company reports. It is critical to maximize the body's built-in cooling mechanisms (evaporation of sweat) to help reduce the build-up of core temperature.
37.5 works to keep the core body temperature lower in athletes working at their lactate threshold, which means that when wearing 37.5 apparel, athletes can go longer at the same level of output, according to the manufacturer.
Study Protocol
The study used three different cases to determine effects of cooling on physiological indicators for human subjects. The cases were a typical wicking t-shirt available from the major athletic brands, an otherwise identical 37.5 t-shirt, and an ice vest and sleeves. The two shirts were blinded to both the investigators and the participants. Each case delivered a different level of cooling to athletes that were requested to maintain an exercise intensity on a stationary bicycle that resulted in an increasing heat stress.
The athletes were tested for a wide range of physiological parameters before, during and after the requested activity. Core temperature, skin temperature, sweat rate, oxygen intake, carbon dioxide output, and blood levels were closely monitored and measured.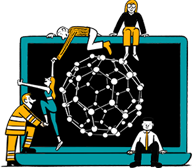 Business intelligence for the fibre, textiles and apparel industries: technologies, innovations, markets, investments, trade policy, sourcing, strategy...
Find out more