11th July 2017, Stony Brook, NY
Applied DNA signs new CertainT licensee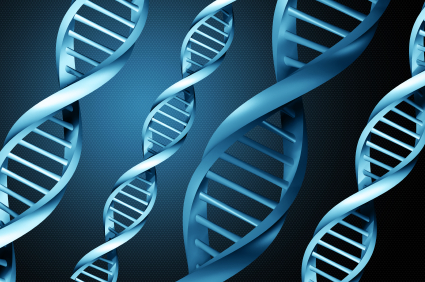 Applied DNA Sciences has signed a multi-year license agreement with GHCL Limited, a manufacturer of home textiles, to provide CertainT platform services in connection with source-verified, polyethylene terephthalate (PET) and recycled PET (post-consumer) in select home textile products.
PET is the clear plastic best known for its use in water bottles, and is the most widely recycled plastic in the world. GHCL will use Applied DNA's CertainT platform in connection with PET and/or recycled PET blended bed sheets, pillowcases, and shams products sold in-store or online in the US.
GHCL has also licensed Applied DNA's CertainT trademark for use on its products, as well as for promotional, marketing and sales materials. The agreement provides for guaranteed minimum annual revenues, as well as trademark licensing royalties to Applied DNA.
CertainT platform
GHCL will use Applied DNA's CertainT platform, a fully integrated supply chain platform for verifying PET and recycled PET authenticity from source to retail shelf. With this platform, GHCL assures that any of its textile products using PET and recycled PET will contain the original source raw materials. Applied DNA will provide its patented and proprietary tagging, testing and tracking services to GHCL as a CertainT licensee.
"As the need for sustainable and recyclable textiles continues to increase in demand from our customers, we want to offer products that provide true traceability that go beyond a paper document. In these uncertain times, our customers deserve and expect certainty," stated Neeraj Jalan, Business Head, Home Textiles, for GHCL.
"The collaboration with Applied DNA provides a means to produce and supply our customers with source-verified, recycled products, as well as access to new authentication technologies in synthetic fibers that Applied DNA develops over the course of our relationship."
CertainT-tagged textiles
As part of the platform, Applied DNA's molecular tag is extruded into recycled components that create recycled PET fibre, with no impact to performance or quality of the fibre or filament yarns. Thereafter, any piece of CertainT-tagged textiles can be forensically authenticated by detecting the molecular tag in the recycled PET fibre, ensuring its authenticity and origin.
"We bring 'CertainT' in uncertain times especially as many brands and retailers need to fulfil their sustainability goals by the year 2020," said Dr James Hayward, president and CEO of Applied DNA.
"The CertainT platform will help GHCL produce innovative products utilizing an efficient and trusted traceability system with a fair return. Differentiating their brand in the marketplace through use of our CertainT trademark will signify to consumers the products comply with our supply chain platform and are verifiably made from recycled fibres."
This article is also appears in...