Paid content
Testing/​Standards
Eurofins|Chem-MAP helps chemical manufacturers achieve conformance
Since 2018, Chem-MAP has certified over 13,000 chemicals to the ZDHC MRSL standard.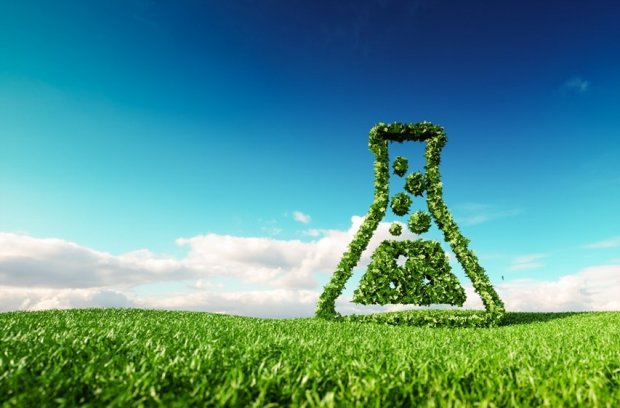 28th June 2022
Innovation in Textiles
| United Kingdom
The Roadmap to Zero programme by ZDHC, is currently leading the fashion industry in its mission to eliminate harmful chemicals from global supply chains. A multi-stake holder organisation - ZDHC comprises of more than 170 industry contributors who are committed to a sustainable future for fashion.
The launch of the ZDHC Manufacturing Restricted Substance list (ZDHC MRSL) in 2014 was a step towards sustainable chemical management best practice across textile, apparel, and footwear supply chains. This has contributed to a shift in mindset from solely testing final products to also managing input chemistry and phasing out hazardous chemicals potentially present in formulations at the start of the development process.
Eurofins | Chem-MAP, a ZDHC MRSL V2.0 (Levels 1,2 and 3) approved certifier, has been instrumental in supporting chemical manufacturers achieve conformance for their chemical formulations to the ZDHC MRSL standards and achieve listings for their products on the ZDHC Gateway – the world's largest database dedicated to enabling safer choices of chemical products for the textile, apparel, and footwear industries. Since 2018, Chem-MAP has certified over 13,000 chemicals to the ZDHC MRSL standard.
The Chem-MAP ethos is to provide a supportive programme to help their partners transition through the ZDHC MRSL process as smoothly as possible. The team collaborate with businesses to understand their processes, overcome any concerns, and help to implement responsible chemistry and mitigate risk.
The Chem-MAP programme offers the following to its partners:
Full ZDHC conformance
Unlike many other ZDHC certifiers, Eurofins | Chem-MAP can offer certifications for all levels of ZDHC conformance, with quantitative results. This means that chemical manufacturers and distributors will be able to become ZDHC certified for conformance Levels 1, 2 and 3 through the Chem-MAP programme.
Internationally recognised certifier
Eurofins | Chem-MAP is recognised internationally, with labs situated across the world. As a result, Eurofins | Chem-MAP have approved over 13,000 chemicals across 45 companies and 13 countries.
Validity of certification for two years
Eurofins | Chem-MAP ZDHC Certification is valid for two years.
Unlike other ZDHC approved programmes that provide certification for a period of one year, Eurofins | Chem-MAP conformance has an expiry date of two years from issue of certification. This means that MRSL testing, and auditing are only required on a bi-annual basis, allowing costs of certification to be spread over a longer period.
No requirement for full formulation disclosure
Dissimilar to many other ZDHC approved programmes, to become certified with Eurofins | Chem-MAP, full formulation disclosure is not mandatory. Samples for analysis are selected to represent the full product portfolio, based on the application of the formulation.
Local auditors
Where audits are required for ZDHC conformance Levels 2 and 3, Eurofins | Chem-MAP have a large team of auditors located across the world. This means that Chem-MAP auditors have a wide breadth of local knowledge within the chemical industry and language barriers can be limited.
Extension to scope and due diligence
As Eurofins | Chem-MAP's length of validity is two years, it is likely that within this time that many chemical manufacturers would be looking to increase their scope of products listed on the ZDHC Gateway or incorporate risk-based due diligence testing. When enrolled as a Chem-MAP partner this is possible through a percentage of additional MRSL testing at any point within the existing certification, as with initial certification, any extension to scope with have a two-year validity period from the issuing date.
Supply chain transparency
As well as analysis of finished products and production sites, Eurofins | Chem-MAP also ensures a robust assessment of raw materials, to ensure that responsible chemical management is implemented throughout the supply chain. Therefore, to conform with ZDHC Level 3, testing of raw materials and an audit module focussed on supplier transparency is required.
In addition, Eurofins | Chem-MAP also operate online training modules which provide guidance on robust chemical management. These modules are accessible to both employees and suppliers, where 'Chem-MAP Approved Technician' status is achievable.
Marketing support and brand logo
Upon completion of ZDHC certification, Chem-MAP approved partners will have access to marketing support to communicate their conformance. This includes, press releases, articles, advertisement of logo on the Chem-MAP website as well as access to the use of a bespoke Chem-MAP approved partner logo.
Upgrading from another certifier
Eurofins | Chem-MAP can upgrade Approved Partners to higher levels of ZDHC conformance throughout the certification period. Eurofins | Chem-MAP are also able to assist in the onboarding of new partners for upgrades to higher levels of conformance that have existing ZDHC certifications awarded by other programmes.
Discount structures and continued support
Chem-MAP Approved Partners will have access to continued support surrounding their ZDHC certification. In addition, they will also be entitled to exclusive discount structures for additional due diligence testing, extension to scopes and recertification.
Discount structures are also applicable on an introductory basis when certifying in large quantities, thereby meaning that Eurofins | Chem-MAP programme becomes more cost effective with a higher number of products listed for ZDHC certification.
The Roadmap to Zero Programme has brought companies together with the same objective: to transform how chemicals are used and create safer products. Momentum for the programme is growing as more partners are onboarded and add certified chemicals to the gateway.
However, the textile and apparel industries are multi-tiered, with a diverse network of worldwide suppliers, and as a result, there is still some way to go to ensure chemical input transparency. Working with third parties, such as Eurofins | Chem-MAP to help navigate the landscape of sustainable chemistry is a positive step forward to ensure that companies working in the fashion industry engage in best practice, meet legislation, and ultimately help protect the environment, workers, and consumers.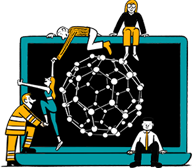 Business intelligence for the fibre, textiles and apparel industries: technologies, innovations, markets, investments, trade policy, sourcing, strategy...
Find out more