Technology/Machinery
Gerber Technology to showcase digital solutions at Texprocess
Gerber will showcase its digital solutions including the newest releases of YuniquePLM product lifecycle management software.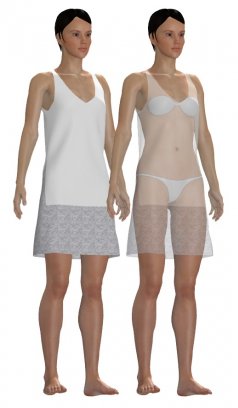 6th April 2017
Innovation in Textiles
| Tolland, CT
Since Gerber's Digital Solutions architecture uses common file structures, data can easily be passed to the cut room, where smart machines, like the GERBERspreader XLs series and Gerber Paragon line of multi-ply GERBERcutters, can process the order with a simple barcode scan, the company reports.
The goal of the company's closed-loop, end-to-end solution, which integrates software and smart machines, is to allow companies to automate their entire process and streamline data and workflow necessary to provide insight, maximise throughput, minimize errors and reduce labour costs to be competitive in mass production environments.
Fast fashion cycle
Mike Elia, president and CEO of Gerber Technology, says the shift is driven by a more tech-savvy customer base, a faster "fast fashion" cycle, and the need to solve massive inventory and returns issues.
"For hundreds of years, the fashion and apparel industry has 'chased the needle' in pursuit of lower costs," said Mike Elia. "Today, as fashion cycles get shorter and more customers buy online, companies are getting crushed by having the wrong inventory and customer returns. Now, with advances in technology especially for flexible materials, companies are turning to digital technologies to solve these problems."
At the event in Frankfurt, the company aims to demonstrate to industry leaders how easy it can be to connect systems, allowing data to flow seamlessly from design and development all the way through their supply chain, leveraging software and IoT technologies to enhance visibility and efficiency. Gerber has developed its Texprocess presentations around the theme of Embrace Your Digital Reality.
Embrace your digital reality
Elia says the new theme was developed as a way to show the industry that anyone can leverage digital technology and cutting-edge solutions. "The Your 'in Embrace Your Digital Reality is critical. This is about the democratization of fashion and apparel so that anyone in the world no matter where they are, technology-wise, can reap the benefits digital solutions have to offer," he commented.
"Everyone is in a different place when it comes to technology. But we believe that Gerber can help all companies work to embrace these new solutions and move forward. Our goal is to make these technologies easy to buy, easy to consume, and easy to use even if you're a small- or medium-sized company."
Gerber's presentations
The company's presentations at Texprocess will include:
Changing the Game – Extending the Boundaries of Supply Chain Visibility
Software Solution – Process – The Human Factor: How to Get Everybody on Board
Smart Factory: Technology Enabling Digitization of the Apparel Industry
Technology and its Impact on CSR
Based in Connecticut in the USA, Gerber Technology delivers industry-leading software and automation solutions to help apparel and industrial customers improve their manufacturing and design processes. Gerber serves 78,000 customers in 130 countries, including more than 100 Fortune 500 companies in apparel and accessories, home and leisure, transportation, packaging and sign and graphics.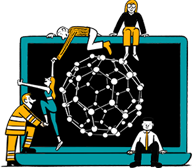 Business intelligence for the fibre, textiles and apparel industries: technologies, innovations, markets, investments, trade policy, sourcing, strategy...
Find out more